It was bound to happen: Pokemon Go players have taken the child-friendly game to an R rated place.
While some users are sharing nude photos of themselves with strategically placed Pokemon characters others are taking snaps while engaged in sexual activity - with a creature featured in the shot.
Several people have taken a liking to the phallic little brown character known as Diglett, snapping photos with him in suggestive places.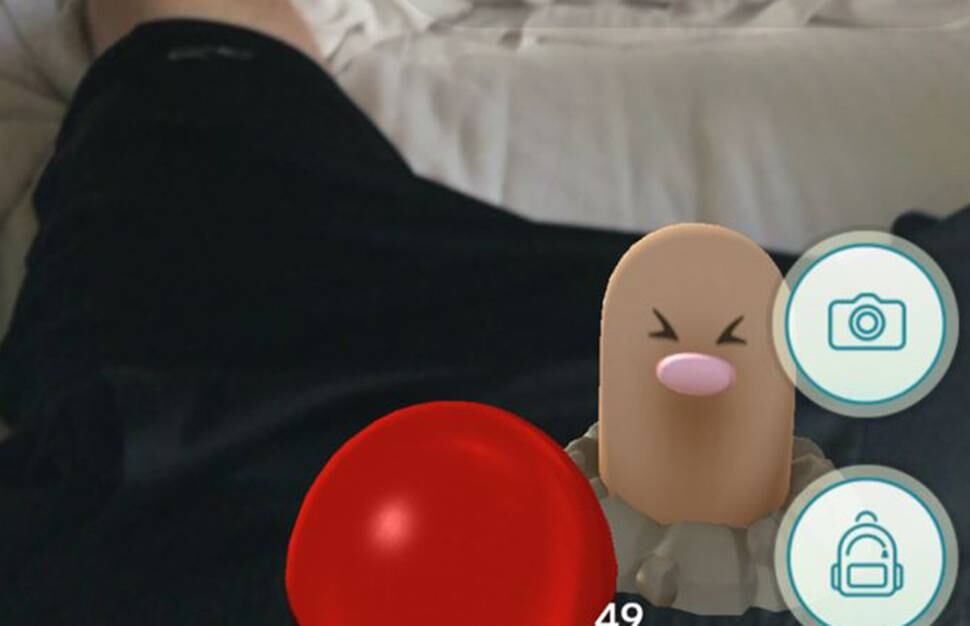 Innaproppriate Pokemon images have been shared on Twitter and Tumblr and Reddit has become home to a community of fans sharing and upvoting nude Pokemon snaps to a subreddit dubbed "Pokemon Go NSFW".