Find all your favourite bits from today's Bite magazine online. Follow the hyperlinks in Jo Elwin's editor's letter and lose yourself in bite.co.nz.
We Elwins have created a winter holy trinity that has become known as GOT.
GOT to stay well through the flu season. GOT to ensure we're giving our body what it needs. GOT to make meals interesting. GOT is made up of ginger, orange (or other citrus) and turmeric.
Ginger for its anti-inflammatory properties and to help fight infection, orange for, yes, vitamin C and fibre and I have been reading that there is a lot of goodness in the skin, so be sure to add orange zest wherever you can too. Turmeric, well, that requires a whole page to itself but we are talking protection against cancers and infectious diseases, it can help lower blood pressure and prevent strokes and can help delay the onset of memory disorders, but best of all is that it gives food a bright, sunshiny, yellow glow.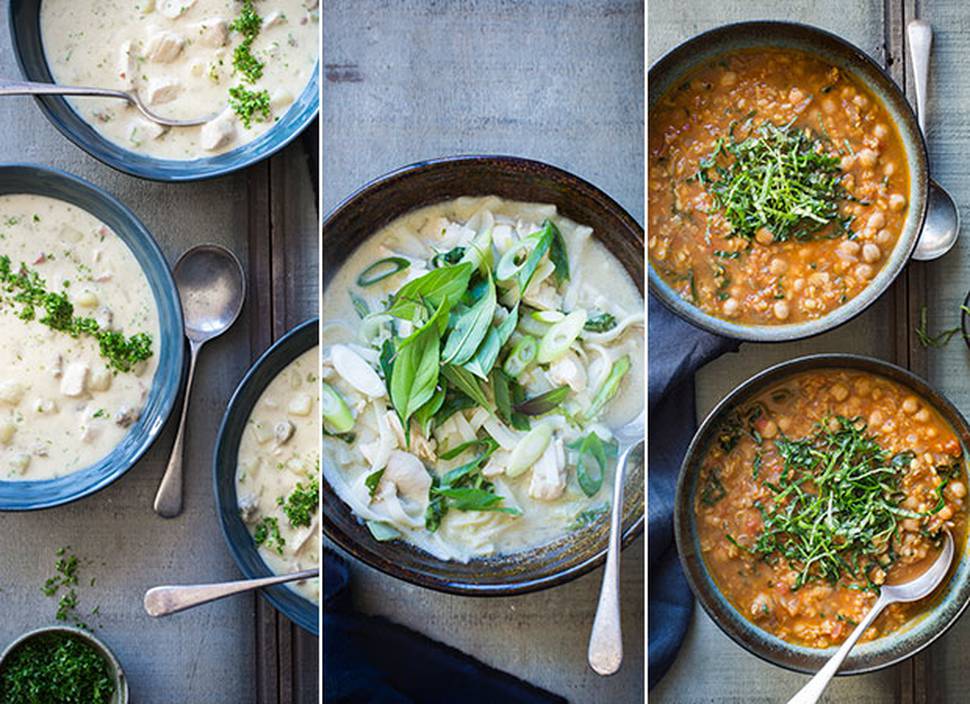 I have asked those more qualified - Peter Gordon and Mikki Williden - to tell us more about this rhizome over the next few weeks but don't delay, get GOTing with Warren's recipes for coconut, turmeric and grapefruit upside down cake; curried baked pumpkin; turmeric coconut rice and winter chicken sandwich.
It's time to eat comfort food and Mikki Williden is helping us to do that in a more controlled way. Geoff Scott has soup - chicken, noodle and green curry, a clam, kumara and chorizo chowder, and yellow lentil, chickpea and vegetable broth - surely one of the best comfort foods around.
Also in bite this week
• Win: Enter our latest reader recipe competition and be in to win a Samsung 73L oven worth $4,999
• Ask Peter: How to incorporate more seaweed in to your meals
• Monday night: Red quinoa, roasted butternut, greens and crispy shallot salad
• Louise Thompson: Peace on the outside, war on the inside
- bite.co.nz