The best of the weekend and beyond.
One Tree Hill
History will be made today with an early-morning planting ceremony up One Tree Hill, marking the first phase of returning a tree to the tihi (summit) of the maunga. The Tupuna Maunga Authority are inviting the public to attend the planting of a small grove of nine young totara and pohutukawa where the former tree stood. The aim is that after a decade, a single pohutukawa or totara will remain standing. The road will be closed for the event, with a shuttle running between the Stardome Observatory at the base of Maungakiekie from 7am. It is followed by a free breakfast.
Today from 7.30am, One Tree Hill, 670 Manukau Rd, Epsom.

Print workshop
Printmaker and arts educator Andrea Gaskin began charity Connect the Dots with friend Selina Anderson to help the vulnerable with creative arts projects. Proceeds from today's one-day silkscreen printing workshop will go towards funding its events. The workshop will teach attendees how to create their own designs, transform them on to stencils, and print them to fabric.
Today, 10am-4pm, Sandringham Community Centre, 18-20 Kitchener St, Sandringham, Auckland. Tickets from 0800 BUY TIX (289 849).

English fantasy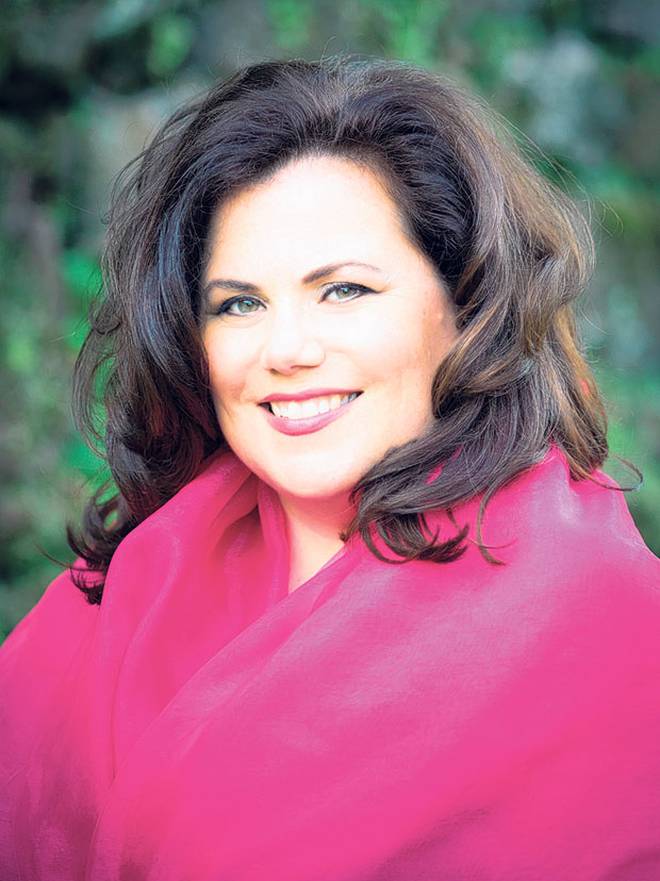 It's not Kate WInslet in Titanic, but the English fantasy brought to mind by Auckland Choral promises to be at least as aurally alluring. The concert follows the English choral tradition, with around 500 years of history - from the 1560s to the 1980s - set to spiral around St Matthew-in-the-City. The fantasy begins with the famous motet Spem in Alium by Elizabethan composer Thomas Tallis, fast-forwarding to English composer John Rutter's Requiem and taking in Vaughan Williams' Greensleeves. Also featuring Morag Atchison, one of New Zealand's leading sopranos.
Tomorrow, 5pm, St Matthew-in-the-City. Tickets $45.

Shake it
The expense has been taken out of exercise for the next two days by Ellerslie's YMCA, so if you live in the area you'll have to find another excuse. Fitness classes are $5 all weekend, including Zumba, spinning, yoga, Pilates, and the somewhat terrifyingly named Box and Burn. No booking is required.
Check out the timetable here.
Today and tomorrow, 8am-4pm. YMCA Ellerslie, 46 Michaels Ave, Ellerslie.

Exhibition
Bag a work of art at the fourth Vauxhall Exhibition of Fine Arts festival, the major fundraiser for Vauxhall School in Devonport. This year more than 120 artists will showcase their work, including Rob Tucker and Fatu Feu'u', Michel Tuffery, Karl Maughan, Flox, Greer Clayton, Simon McIntrye and Jenni Stringleman, plus other popular and emerging artists. Mediums include glass, ceramics, sculpture, photography and painting. Proceeds from previous events have been used to fund teacher aides, IT equipment, classroom refurbishment and the school hall build.
Today, 10am-4pm, exhibition, children's art workshop and live art demonstration.
Tomorrow, 10am-4pm, exhibition and family fun day. For tickets to workshops
visit vefa.co.nz

Farmers' market
Can't get out of the city? The Farmers' Market comes to you in Parnell, with fresh produce nestled alongside gourmet cheeses and treats. The market has found itself the subject of a rave review in a New York Times travel story, with the writer waxing lyrical about the bacon and egg baps and coffee. On the fourth Saturday of each month, the market is joined by Craft Harvest - fresh ideas from crafty people - presenting the very best and coolest of locally made handcrafts.
Today, 8am-12pm, Jubilee Building carpark, Parnell Community Centre, 545 Parnell Rd.

Matariki dawn
Where better to celebrate Matariki than at the Stardome, which launches its month-long celebration of the Maori New Year with a spectacular programme, kicking off with Matariki Dawn - a a show including Maori myths and stories about the formation of the Earth, the Moon and Matariki.
Plus there are exhibitions in the gallery, interactive Space Gallery, and a chance to lie back and view the night sky in the Planetarium.
From today, see here.
PLAN AHEAD
This week
Icy times
Aotea Square will ice over again next weekend, with the wintry makeover of the central city space happening for the fifth year. An ice rink will be accompanied by a 35m-long double-laned ice slide, and the Penguin Kids' Zone. More than 20,000 people slide in every year, with a light display and life-size marine life adding to the carnival atmosphere this time around.
June 17-July 24, Mon-Fri noon-10pm and Sat-Sun 10am-10pm, Aotea Square, Queen St. Tickets $20 for adults, $15 for children under 12, Family pass $55.
Ice slide $7.50 for three rides, concessions available.
Medea
Classic Greek tragedy Medea has been given a contemporary twist, with the traditional tale of the vengeful princess Medea told from the perspective of her children. Two brothers play out the last hour of their lives in this dramatic rendition, written by Kate Mulvany and Anne-Louise Sarks and directed by Rachel House.
June 16 -July 9, Herald Theatre, Aotea Centre. Tickets on eventfinda.co.nz.
Get dirty
Hamilton is set to play host to the largest agricultural event in the Southern Hemisphere, with the National Agricultural Fieldays. More than 1000 exhibitors will peddle their wares at the Mystery Creek site, just outside Hamilton, with 100,000 people expected to check out the products, machinery and innovations.
June 15-18, Mystery Creek Events Centre Hamilton.