Feelin' groovy
Founded in 2007, Record Store Day is an annual event to celebrate the can-do culture of the independently owned record store. The day was created to bring together fans, artists, and thousands of independent record stores across the world. A number of records are pressed specifically for Record Store Day, and are distributed only to shops participating in the event. At Real Groovy's new store, conveniently located across the road from the old Real Groovy, there will be bands playing, guest DJs, exclusive releases, face painting, and free goodies with purchase.
Today, 9am-7pm. Real Groovy, 369 Queen St, Auckland.

Roger Hall
For harried parents and grandparents, check out the Auckland Theatre Company's production of Roger Hall's You Can Always Hand Them Back. This revival of a classic celebrates Hall's 40-year career.
Until 16 April, SkyCity Theatre. Tickets: atc.co.nz or (09) 309 0390

Exhibition
Each person's response to war is different, but Cynthia and Chris McKenzie were so moved by what they encountered at Gallipoli it translated into what they do best: art. The pair were among 2000 New Zealanders drawn in the ballot to attend the 100-year commemorations in Turkey last year, along with 8000 Australians, and found the experience so intense and emotional they could not let it go. In time for Anzac Day this year, the artists have each created works in their own mediums - Cynthia in pastel, and Chris photography - to reflect how it made them feel. The pastel works focus on the symbolic poppy, while the photographs record the Turkish landscape.
Today until Wednesday, 27 April, Small Dog Gallery, Depot Artspace, 28 Clarence St, Devonport.
Sky Tower
A visit to a casino may not have been quite what Aladdin had in mind when he rubbed his magical lamp, but that's where folklore's favourite sultan will be hanging out these school holidays. Well, the Sky Tower, to be precise. Aladdin's Cave holiday activities start from today until May 1, with a treasure hunt, colouring-in, dress-ups, a selfie station and prizes up for grabs. Scotty Sky Tower, otherwise known as Scotty the Genie, will appear from noon-1pm daily. School holiday activities are free with Sky Tower admission.
Today until May 1, 10am-3pm, Sky Tower, corner Federal St and Victoria St.

Energy MOTAT
The team at the Museum of Transport and Technology is gearing up for their electric school holiday experience, starting today. The focus is on all things energy, from the powerful laws of natural energy to how it is harnessed and used every day. If you weren't listening in 5th form science, now is your chance to discover the difference between potential and kinetic energy (and the kids might like it, too.) Museum Experience Co-ordinator Andrew McCartney says the activities are science-based and fun. "Visitors will feel just like a superhero when they discover first-hand how energy is a force all around us, which can never be created or destroyed, only transformed. We're taking the study of energy out of the laboratory and bringing it into everyday life." The experience also features pop-up science labs, a chill-out kinetic art area and a ball pit with a twist to demonstrate the effects of physical forces such as inertia and momentum. There's also an obstacle course for pre-schoolers, to focus their play on movement.
Today until May 1, 10am-4.30pm. Motat, 805 Great North Rd, Western Springs. Free with a Motat general admission fee.

Pop time
Forget 80 days - it will be around the world in a whirlwind evening at the Auckland Town Hall this weekend, as the NZ Pops Orchestra perform a line-up of popular classics. The orchestra, begun in 2012, focuses on lighter classical music. For this, their seventh concert, the NZ Pops will play music from Elton John to Andrew Lloyd Webber and Bette Midler. Singers include Tina Cross, international soprano Gina Sanders, Anna Hawkins, young homegrown jazz pianist Nick Dow, renowned violinist Marian Burns and the 150-strong NZ Pops Youth Choir, led by musical director Rita Paczian.
Tomorrow, April 17, 5pm, Auckland Town Hall.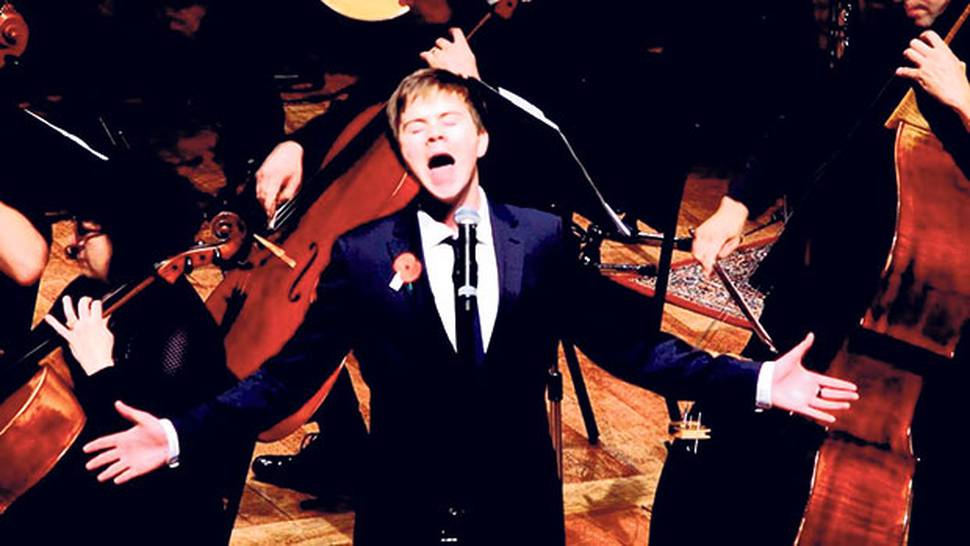 Villainous
Last possible chance for a sighting of Villainy in New Zealand - Villainy Dead Sight, with support by City of Souls and Decades, wrap up their New Zealand tour, and is a must-go-gig.
Today, Galatos, Auckland. Tickets via Ticketmaster.

Plan ahead
Next week: Jazztastic
Those chilly evenings been getting you down? Chase away the grey with some autumn jazz, held every Tuesday at Devonport's Esplanade Hotel until the leaves really fall off the trees a couple of months from now. The Sirrah Duo, regulars at the hotel, will also introduce new guest musicians each week.
Every Tuesday, 5.30pm-8.30pm, The Esplanade Hotel, 1 Victoria Rd, Devonport.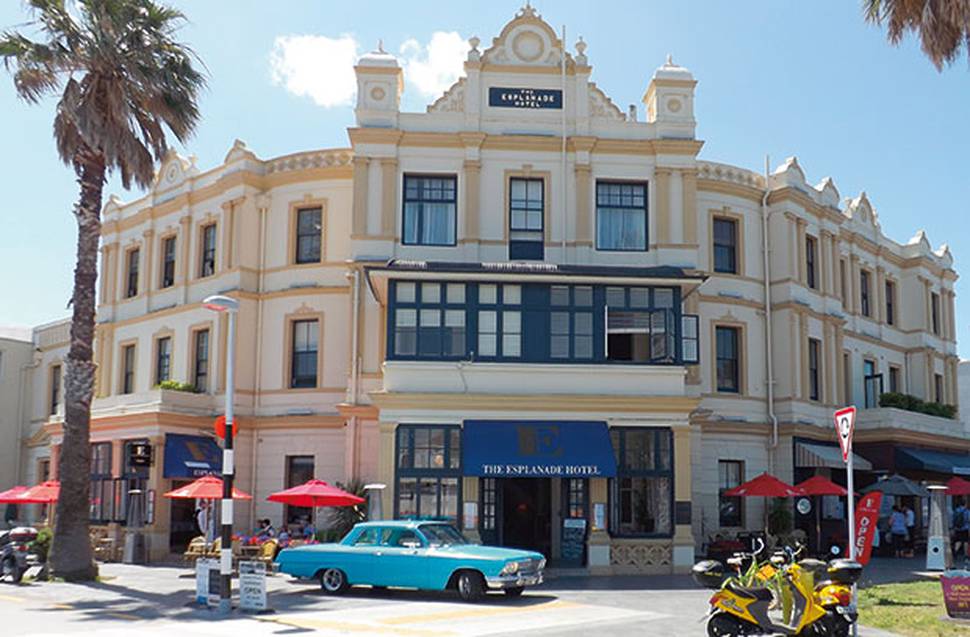 Next week: Kids crackup
Adults shouldn't get to have all the fun, which is why the New Zealand Comedy Trust is running a series of stand-up comedy events just for kids as part of the NZ International Comedy Festival. Hosted by Chris Parker, the family-friendly show is targeted at 4 to 8-year-olds, and will feature local and international comedians performing their most physical gags - with a bit of magic thrown in for good measure. The Saturday, May 14 show in Auckland will be interpreted into NZ Sign Language for the Deaf community by an iSign NZSL interpreter.
Saturday, April 30, Sat 7, Sun 8 and Sat May 14, 3pm, Loft at Q Theatre, 305 Queen St, Auckland.

Next month: Inspiration station
Needing some inspiration? Then an event at the Auckland Writers Festival might be just what the doctor ordered. The 2016 festival features more than 150 local and international authors over six days, with readings, debates, stand-up poetry, literary theatre, children's writers and free public and family events. Headlining this year is Jamaican/American Marlon James, whose novel A Brief History of Seven Killings won the 2015 Man Booker Prize. There will also be a feminist flavour, with women's rights campaigner Gloria Steinem on the bill.
May 10-15. See writersfestival.co.nz

Next month: Film fest
Some of the world's best architecture is set to hit the big screen nationwide, with the Resene Architecture and Design Film Festival coming to Auckland, Wellington, Dunedin and Christchurch. Running for the fifth time this year, the fest will feature 19 films from across the world including documentaries on architects, design trailblazers, visionaries and the cities they live in.
May 5-18, Rialto Cinemas, Newmarket.