Modern Indian restaurant Cassia has been named Auckland's best restaurant for 2016, taking out top spot in the Metro Peugot Restaurant of the Year Awards.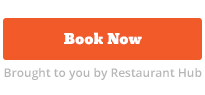 Owners Sid and Chand Sahrawat were presented with the award earlier tonight at Shed 10 on Auckland's waterfront surrounded by some of Auckland's most successful and celebrated chefs and restaurateurs.
Mr Sahrawat told the Herald he and his wife were feeling "on top of the world.
"It's been our dream for years, to open something modern [and Indian]. That's what we thought Auckland needed and for Metro to recognise that has been amazing."
Tonight would involve "a bottle or two of champagne" in celebration Mr Sahrawat said, but already he had an eye on the future.
He would be sitting down with his team of chefs soon to talk about how to keep the restaurant's award-winning standard consistent.
The win was a victory for his chefs too, he said.
"It's long hours and physically very demanding so for them it means everything. To win the supreme in Auckland is a big statement."
Mr Sahrawat is well-known within the industry as one of the country's most exciting and innovative chefs for his work at SIDART, a fine dining restaurant in Three Lamps he has owned and run with his wife since 2009.
Last year, Cassia made Metro's Top 50 list of best restaurants, with a runner up placing for Best New Restaurant and Best Chef.
"Cassia is a concept very close to the heart of both Sid and Chand, who have always wanted to showcase their heritage through contemporary cuisine," reads the restaurant's 'about us' page on its website.
Those expecting a curry at Cassia will have their minds broadened about what Indian cuisine can offer, with dishes such as venison tartare and soft shell crab featuring on a recent menu.
Tonight was a big night for the Sahrawats; on top of the Supreme Award, Cassia was also named Best Smart Dining Restaurant and was a finalist for Restaurateur of the Year Best Chef, Best Service, Best Wine List and Best Bar.
Metro editor-at-large and head judge Simon Wilson congratulated the Sahrawats on their win, saying they had done "extremely well" tonight.
"Cassia stood out from the rest across all the factors we consider when judging," he said.
The Fort Lane restaurant succeeds Depot, which was the Supreme Award winner in 2015 and beat out casual bistro Orphan's Kitchen for the top spot.
Orphan's Kitchen came in runner-up for the Supreme Award this year but won the Best City-Fringe Bistro category and head chef Tom Hishon took out Best Chef.
Wilson noted changes in Auckland's culinary scene reflected in the Top 50 finalists, particularly the trend toward more informal dining which retained high quality food and service.
"It's really a testament to how Auckland's restaurateurs are recognising the changing dining scene and putting in the effort to make sure their restaurants are on par with the best," he said.
"We're also increasingly seeing a shift toward the bistro that combines excellent service and really great cooking with an informal, buzzy, vibe.
"It's an international trend that Auckland is really good at."
Despite missing out on the top spot, Depot was still a winner tonight, being awarded Best Inner-City Bistro.
Fine dining restaurant Merediths pipped stalwarts The French Café and The Grove to secure the award for Best Fine Dining Restaurant, with head chef Michael Meredith also winning the Restaurateur of the Year category.
Full list of winners
SUPREME AWARD: METRO PEUGEOT RESTAURANT OF THE YEAR 2016
Cassia
Runner up: Orphans Kitchen
BEST FINE-DINING RESTAURANT
Merediths
Runners up: The French Café, The Grove
BEST SMART-DINING RESTAURANT
Cassia
Runner up: Cibo
BEST INNER-CITY BISTRO
Depot
Runner up: Odettes
BEST CITY-FRINGE BISTRO
Orphans Kitchen
Runners up (equal): Coco's Cantina, Saan
BEST NEIGHBOURHOOD BISTRO
The Engine Room
Runner up: Cazador
BEST DESTINATION RESTAURANT
The Oyster Inn
Runner up: Casita Miro
Other categories
RESTAURATEUR OF THE YEAR
Michael Meredith: Merediths
BEST CHEF
Tom Hishon: Orphans Kitchen
PEUGEOT RESTAURANT PERSONALITY OF THE YEAR
Nick Gallagher: Depot
BEST SERVICE
Cibo
BEST BAR
Apero
Runner up: Molten
BEST WINE LIST
Molten
BEST NEW RESTAURANT
Saan
Runner up: Beirut
BEST ALL-DAY RESTAURANT
Federal Delicatessen
Runner up: Rosie
BEST NEW FITOUT
Saan
BEST VALUE FOR MONEY
Apero
PEUGEOT PEOPLE'S CHOICE AWARD FOR AUCKLAND'S FAVOURITE DISH
Pork belly, The Tasting Shed
FIVE SPOON RESTAURANTS
Cassia, Cibo, Clooney, Cocoro, Coco's Cantina, Depot, Kazuya, Merediths, Orphans
Kitchen, Saan, Sidart, The Engine Room, The French Café, The Grove.