Whether you're planning to spend the next four days feasting on the sweet stuff or will restrain yourself and permit just a small Sunday chocolate, this year we're spoiled for choice when it comes to Easter treats.
Here are five of our favouites and where to get them:
1. Whittaker's Chocolate Kiwi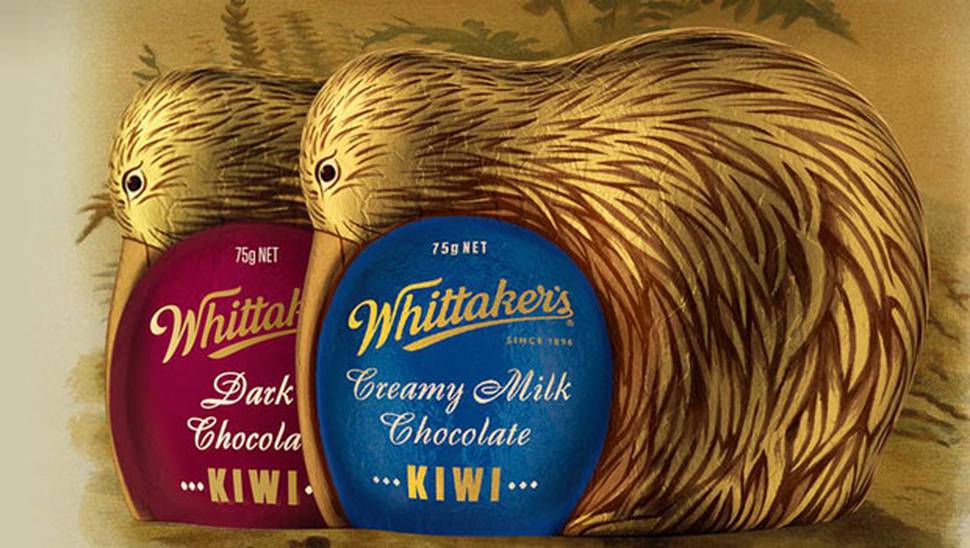 The long-awaited addition to the Whittaker's range comes in milk and dark varieties. Although the centres are hollow, the packaging is cute, the chocolate is top notch, and twenty cents from every purchase goes to Kiwis for kiwi, a charity that funds community- based conservation projects. Win win!
Where to buy: All major supermarkets
How much: $11.99 for the 150g Kiwi, $6.99 for the 75g Kiwi
2. McDonald's Crème Egg McFlurry
Can't decide between ice cream and chocolate? Macca's says have them both. The Crème Egg McFlurry is all the gooey, sugar-laden satisfaction you could ask for, blended with McDonald's soft serve. One for the serious sugar fans.
Where to buy: At McDonald's restaurants nationwide
3. Lewis Road Creamery Chocolate Milk Bunnies
Who says chocolate has to be solid? This Easter, you can slurp that sweet, decadent goodness through a straw with the limited edition Lewis Road Creamery Chocolate Milk Bunnies. Made with Whittaker's chocolate, the milk bottles feature decorative bunny ears that will delight the littlies in your life, and the young at heart!
Where to buy: All major supermarkets - while stocks last
How much: $6.50 for the standard 750ml bottle, and $3.70 for 300ml
4. Puhoi Easter in a bottle
Another liquid indulgence, Puhoi has launched a big version of their Caramel and White Chocolate milk just in time for Easter.
Joining their Real Begian Chocolate flavour, these decadent milk treats were inspired by the Puhoi Valley Cafe and Cheese Store's award-winning ice creams and make for a great accompaniment to your Easter hot cross buns.
Where to buy:Supermarkets and selected convenience stores
How much: 300ml, $3.49 or 750ml, $6.29
5. "Don't be an egg... be a Kiwi" ice cream
Auckland ice cream whizz Giapo Grazioli has created an imaginative new ice cream especially for Easter.
A handmade bird crafted from two chocolate milk eggs, with a dark chocolate beak sits atop a chocolate-dipped wafer cone filled with Easter hot cross bun ice cream - a blend of vanilla gelato with hot cross bun slivers, currants and orange peel.
Each of Giapo's creations, which also feature a feathered pattern sculpted on the birds' bodies, take 20 minutes to make and sound almost too good to eat.
Where to buy: Giapo Haute Ice Cream's Queen St store from 24 to 28 March
How much: $22
Bring it back:
The Cumberbunny
If you've ever fancied nibbling Benedict Cumberbatch's face this was your chance. While currently sold out online, we just had to make mention of this UK chocolatier's creation: The Cumberbunny, featuring Cumberbatch's face with rabbit ears and a chocolate bunny body.
Weighing in at 400g, the regal-looking bunny comes with an edible 22 carat gold bow tie and lustre dust, should you feel so inclined to splurge this Easter.
Where to buy: Check in on the confectioner's website, chocolatician.com
How much: $105 per bunny, plus $20 shipping.
- nzherald.co.nz