An artist has given Bratz dolls make-unders to turn them into replicas of inspirational women.
Canadian Wendy Tsao collected six Bratz dolls - often criticised for their revealing outfits and unrealistic proportions - and transformed them into the likes of author JK Rowling and the youngest-ever Nobel Prize laureate Malala Yousafzai.
Her collection, which also includes lesser-known heroic women such as the first female Canadian astronaut Roberta Bondar and UN messenger of peace Jane Goodall, was in part inspired by Sonia Singh who gave dolls make-unders for a collection of Tree Change Dolls, created earlier this year.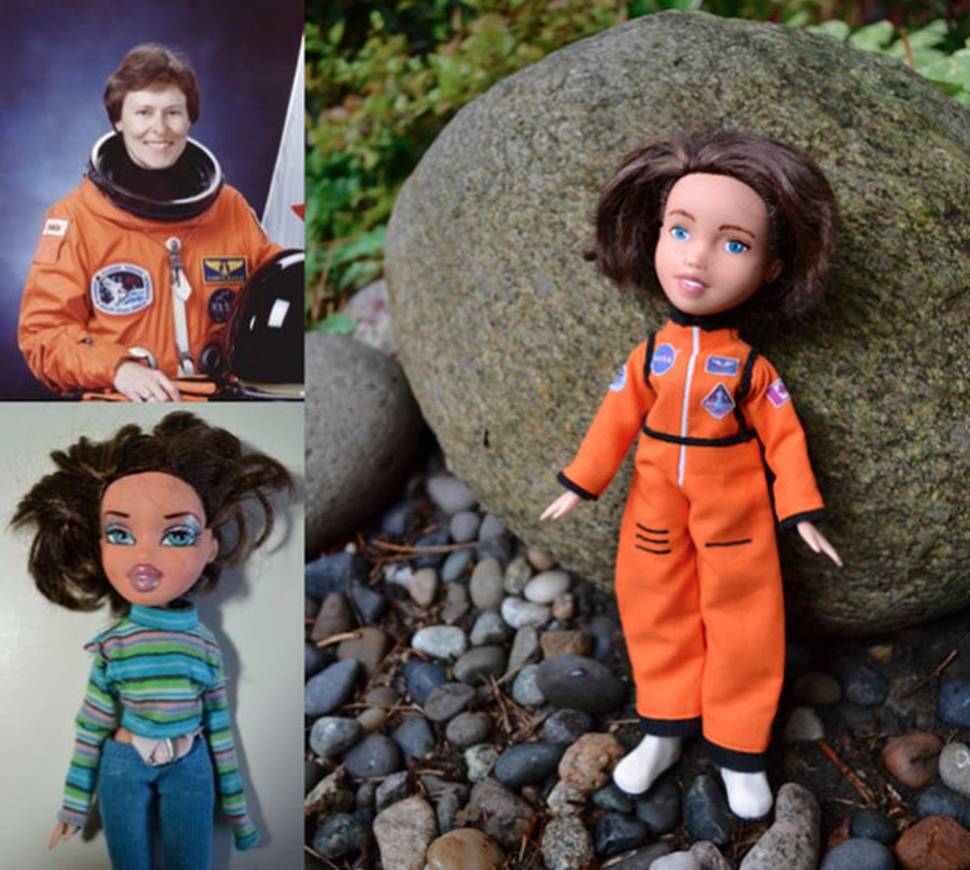 Like Singh, Tsao, has removed the heavily painted faces of Bratz dolls, repainting and redressing them to create her collection of Mighty Dolls.
Tsao told i100.co.uk her musings over the impact of Bratz and Barbie dolls on a child's own body image led her to create the collection of inspiring characters.
"I wonder if a child plays with [a Mighty Doll], will she have other conversations with her friends or family about this inspiring person and think about and learn things that she might not have if she played with say, a Bratz doll or Barbie or Disney character doll".
Wendy said she was particularly drawn to the idea of representing the women as children, to show girls that these role models were once little too.
Her first batch of dolls will be auctioned off on eBay and the artist is calling for further ideas on her website.
- nzherald.co.nz