Restaurateur Michael Meredith was honoured tonight for Eat My Lunch - which aims to give lunch to as many hungry, underprivileged, Auckland kids as it can.
Meredith was honoured at the 'Feast By Famous Chefs' dinner in Auckland tonight, organised by the by the Restaurant Association of New Zealand.
The chef is also known for his dine-by-donation nights at his Mt Eden restaurant, Meredith's, and is a 'miracle maker' for the Fred Hollows Foundation - having raised tens of thousands of dollars through auctions, dinners and direct appeals for the charity, which works to restore sight and end avoidable blindness among people in the Pacific.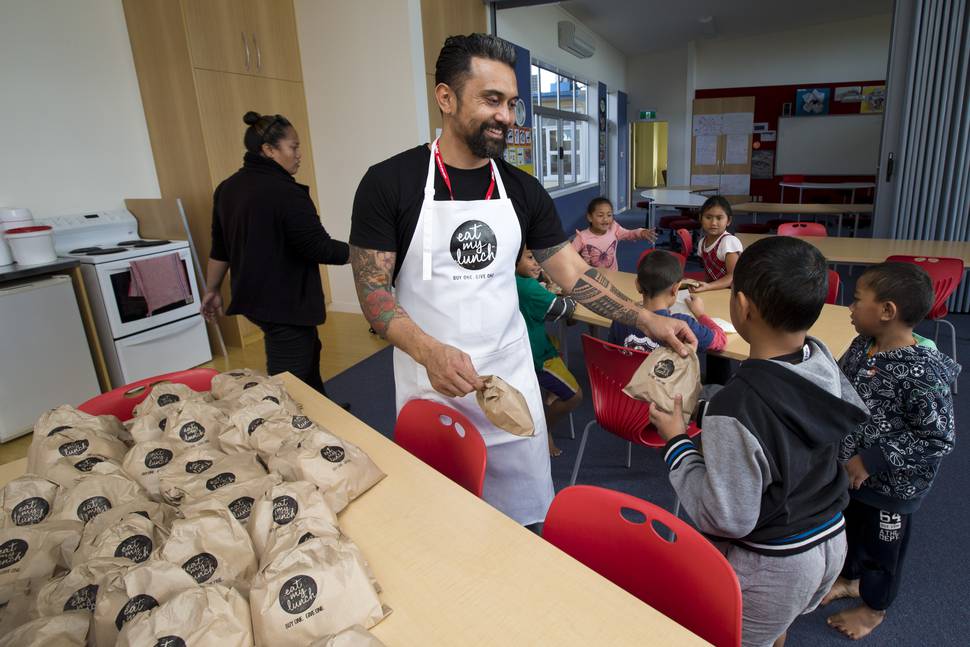 He has also participated in the Live Below the Line initiative which aims to build a movement to end the extreme poverty experienced by 1.2 billion people world-wide.
Meredith was tonight presented with the $2000 Good Neighbour Award.
Other winners included Wellington Restaurateur Mike Egan, and organisation Conscious Consumers.