Customers from Wellington are driving north to Napier to sample the pie crowned the best in the country.
Greenmeadows New World's potato top pie took out the top prize at the 19th annual Bakels New Zealand Supreme Pie Awards.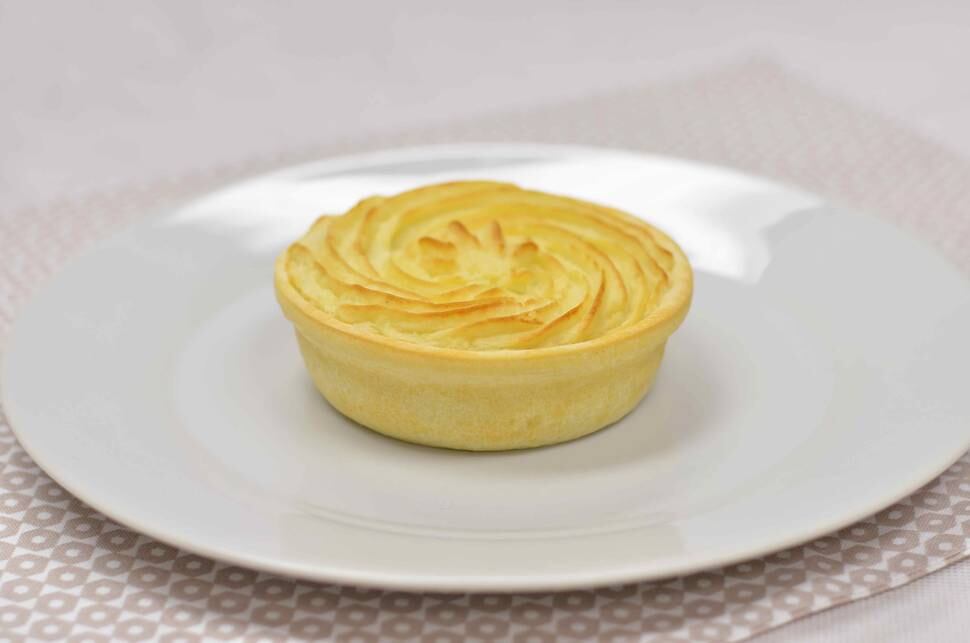 The supermarket's manager Darrell Eggers said the pies have today been "flying out the door".
"It's unbelievable, people have been ringing from Wellington to see if they come up will the pies still be there.
"It's blown us all away, we had no idea it would be this crazy."
Today, owner-operator Iain Beaton said extra bakers had been called in to continue baking the winning pie throughout the day for customers.
"They're well on to it... there certainly were some early-birds out looking for the pie," he said.
Mr Beaton was at the awards with baker Shane Forster who designed the award-winning pie.
"I was delighted for the team in the bakery and the effort they put in, particularly Shane," Mr Beaton said.
Mr Forster has been working at Greenmeadows New World for 18-months and this was the second time he entered the awards.
"He was motivated to spend a lot of his own time in the bakery after-hours trying to design pies," Mr Beaton said.
"It's a really good example for the younger bakers in the department, it gives them something to aspire to."
Celebrity chef and judge Martin Bosley told the NZ Herald that Mr Forster's pie brought back fond memories for him.
"It was a spectacular pie," Bosley said.
"Everything about it ... the pastry crust was perfectly executed, cooked all the way through. It was the perfect ratio of potato topping, the mince was lovely and rich tasting, a good balance with the gravy. The potato was just a cloud-like mash, just enough crispy."It reminded me of my Gran's shepherd's pie, I was immediately transported to [her] kitchen as a young boy."
After eating his body weight in pies at last week's judging, Bosley was fair in waxing poetic about the magic of the national dish.
"A great pie is a thing of nostalgia, it evokes the past. A real tug of the heartstrings," he said.
"It's the same for everyone I meet. Everyone tells me 'man, I love a pie' and can then tell me where their secret pie shop is, what they love about their favourite sort."
Bosley said despite being chef for over 30 years, he was a late arrival to pastry, admitting that the chemistry and precision of baking daunted him. He was impressed that the judging panel of bakers, led by veteran chief judge Tim Aspinall (it's his 12th pie awards), knew exactly what they were looking for, as they examined and tasted some 5200 entries from over 500 bakers.
Bosley was impressed by their knowledge of their craft, hearing how entrants spent days perfecting the pastry, manipulating the exact temperatures of butter, ambient room, even the weight of the water, before they even begin working on fillings.
Bosley was also pretty keen on the fruit pie, winner of the café boutique category. Zaqeeyan Zakhiyon of Christchurch's aptly named Divine Cakes and Desserts had combined pear and blue cheese with caramelized walnuts. Judges called it "a veritable work of art".
Gold Medal pies
Mince & gravy:
Khemara Yin, The Bakehouse Café, Thames
Steak (diced) & gravy: Buncheon Keo, One Tree Bakery, Mount Maunganui
Chicken & vegetable: Srieng Choeu, Fresh Bun Café, Taukau, Auckland
Gourmet fruit: Sao Bunarith, Dairy Flat Bakery, Auckland (Blueberry & spiced apple)
Gourmet meat: Srieng Choeu, Fresh Bun Café, Taukau, Auckland (Butter chicken)
Vegetarian: Bunthy Te, Angkor Wat Bakery & Café, Katikati, Bay of Plenty (Bok choy, carrot, parnsip & kumara)
Bacon & egg: Vong Hean, Mairangi Bay Bakery, Auckland
Mince & cheese: Sopheap Chouk, Te Awamutu Bakehouse Café
Steak & cheese: Roger Cathro, Pak n Save Petone
Potato top: New World Greenmeadows, Napier
Commercial wholesale: Phil Lyons, Couplands Bakeries, Christchurch
Café boutique: Zaqeeyan Zakhiyon, Divine Cakes & Desserts, Christchurch
Supreme award: Potato top, New World Greenmeadows, Napier
All that's left is for winners to start concocting for next year's competition, and for pie-lovers around the country to schedule their essential Pie Lover's Road Trip.
Our perfect pie roadtrip
From Auckland, head south for the pie trip of a lifetime - zig-zagging across the Bay of Plenty and Waikato. There's a bit of back tracking, but nobody said this would be easy. You could try running between towns.
On the outskirts of Auckland super city, stop first at Tuakau's Fresh Bun Café. These guys have not only the country's best chicken pie, but their butter chicken also won gold in the gourmet category. Make room for a third, as they also picked up bronze for their classic mince.
Take state highway 2 across the Hauraki Plains, turning up to Thames for the actual winning mince pie from The Bakehouse Café on Pollen Street. You'll need to test this against the other classic, mince and cheese, so it's a lengthy detour to Te Awamutu for the gold from Te Awamutu Bakehouse Café (surely they must be related) or Central Café's highly commended steak, onion and garlic. While you're there, head to multiple award winners Viands Bakery on the outskirts of town, in Kihikihi. This year their Sherry Pear and Plum won silver, but their fruit pies have been supreme winners, these guys are consistent great bakers.
You're about half way. Head back east to the beautiful Bay of Plenty. En route (sort of) stop at Matamata, where the Robert Harris café's chicken and camembert scored bronze.
But Tauranga and environs is where there is a magic. Actually, baker Patrick Lam, of Patrick's Pie Group is the godfather of pies around these parts, coaching and encouraging a swag of locals to prize glory. This year's while he's picked up bronzes for his mince and cheese and Cointreau pear, apple and cherry, his mates at Mount Maunganui's One Tree Bakery have the country's best steak pie, a highly commended Bacon and egg. Vegetarians can get lucky with Katikati's Angkor Wat Bakery's gold winning bok choy, carrot, parsnip and kumara. The odd people who like steak and cheese (you know who you are) can indulge in the silver winner at Cherrywood Café, Outemoetai.
If Napier is a trip too far, potato top fans are in luck: try the bronze and highly commended winners at Bakers of Bethlehem and Greerton's Baker Bobs Bakery.
There, you're done. You're welcome.
If you're in Auckland
Aucklanders are in luck, with plenty of winners closer to home.
Start north at Dairy Flat Bakery's whose blueberry and spiced apple treat scooped gold for the second time. These guys are consistent, earing bronze for their chicken pie this year and plenty of top tens last year. Stop by Wildgrain Bakery at Silverdale for their - natch - silver winning mince pie (steak and cheese was in the top four too).
Or head out to the beaches of Stanmore Bay to try Bakers Oven mince and cheese pie (it picked up silver, it's worth the drive). Bacon and egg fans need to stop by Mairangi Bay Bakery for the gold: again, these guys have a wall full of awards from previous years too. The Richoux Patisserie in Takapuna has a highly commended chicken pie (their sister store in Ellerslie has the bronze awarded steak pie; it would be unfair not to try both).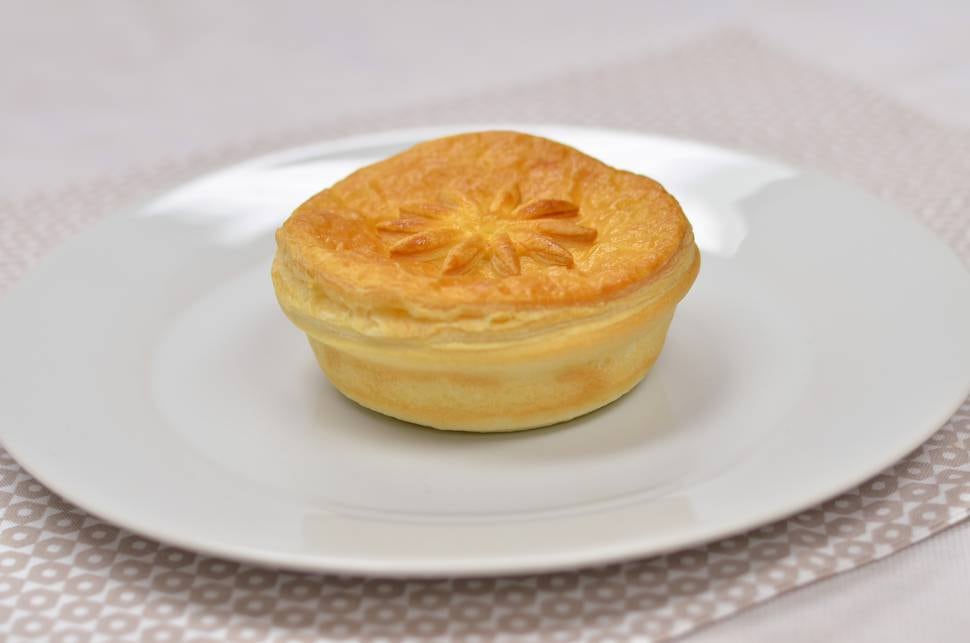 City vegos can try highly commended tomato, chilli and mango chutney pie from Grafton's Le Royal Bakery, or head across to Hillsborough for Corner Bakery's bronze award cauli, silverbeet and pumpkin. While you're there, the bacon lover can try the silver awarded bacon and egg or their silver potato top pie. These guys are pumping, last year they picked up silver for their fruit pie too: a person could have a four course dego in one stop here.
Then begin your hike south to Greenland Bakery in Botany for their silver winner, pumpkin and broccoli pie. Silver is their colour - their chicken bacon and mushroom earned silver in the gourmet pie category, the regular chicken pie won silver too.
South Auckland bakers clearly know their pies. Manurewa's Hillpark Bakery has a highly commended mince pie, Danny's Kiwi Bakery in Pahurehure (the newish bit between Papakura and Karaka) the mince and cheese.
Then it's home for a lie down.
Join the conversation on the Herald Life Facebook page