Find all your favourite bits from today's Bite magazine online. Follow the hyperlinks in Jo Elwin's editor's letter and lose yourself in bite.co.nz.
Right about now we need chocolate, so our recipes are ... choc-a-block with it this week. We are not going into the nutritional benefits, it's all purely for pleasure and, as Kyle Street says in his jaffa self-saucing pudding recipe, ridiculous amounts of decadence. We also need custard right now to pour over our hot winter puddings, and Warren is flavouring it up a few different ways (yes there is more chocolate involved), and creating a savoury custard that sounds like perfect comfort food.
I have a kawakawa tree in my garden that has been niggling away at the cook in me and Peter is finally giving me the inspiration to pick some leaves and incorporate them in to my cooking for Matariki, which is being celebrated this week. I agree with him that this should be a national celebration and if anyone can encourage us to bring our cooking in line with Maori New Year it is Peter, with a bunch of ideas in his column this week.
Finally, I encourage you all to make our Monday night salmon and rice - it's super-easy, super-delicious and all the nutritional benefits will help cancel out those ridiculous amounts of decadence.
Here are six more decadent chocolate recipes from bite.co.nz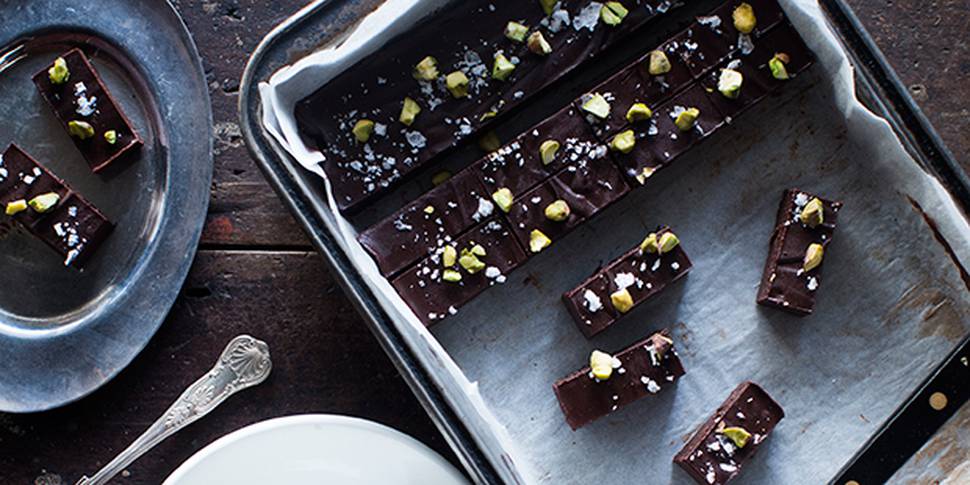 • Chocolate and coconut crispy cake
• Sea salt, chocolate and pistachio truffles
• Soft milk chocolate orange mousse
• Dark chocolate fondants
• Chocolate beetroot cake
• Chocolate custard mousse