Prince Harry will leave tomorrow having well and truly won over many Maori, including Dame Tariana Turia who once railed against the monarchy but had developed quite a soft spot for Harry.
READ MORE
• Prince Harry's day in Auckland
• Prince Harry pays tributes to SAR teams, Kiwi rugby
Prince Harry's programme included several elements of Maori tikanga, including the haka, hongi, his te Reo Maori mihi at a powhiri and paddling a waka.
Prince Harry performs a haka with NZ Army personnel during his visit to the Linton Military Camp, near Palmerston North.
Prince Harry completed a windy 40 minute waka journey, becoming the first royal to paddle the Whanganui River. Harry got out of the waka and gave a big thumbs up to the crew, later admitting he was "absolutely knackered." "That's my exercise done for the day." The Prince was given a specially carved hoe (paddle) to help his efforts, carved by the kaiurungi (waka steerer)
She gave Harry top marks for his te Reo Maori pronunciation and willingness to learn and take part in Maori culture. "It felt good. We need to have days where we are not in conflict and we enjoy one another's company. And I think that happened at Putiki Marae."
"His haka over at Linton was probably better than any New Zealander getting up for the first time to give it a go. You could tell he was right into it. And his reo was better than probably many New Zealanders. So we see that as being respectful."
She said both Prince William and Prince Harry were "really engaging" especially with children, which tended to win over the rest of the family. "
It was Dame Tariana who presented the Prince with a stone taonga on behalf of her iwi at Putiki Marae in Whanganui this week.
In her younger days she railed against the monarchy "and called the Treaty a fraud."
She said she was not a royalist herself but respected the royal family and believed in the Treaty relationship. That meant she would not favour a move to a republic. "It's hard enough for tangata whenua as it is and I think if we went to a republic that would be a way of getting rid of the treaty based relationship we have with the Crown and therefore with the govt on behalf of the Crown."
She said the Treaty of Waitangi was signed by the Crown and Maori and it was critical that relationship remained intact. "Our families have always been very committed to the Treaty and therefore very committed to the Crown relationship. It's a biggie for Putiki, who are very strong royalists."
But whether she would want a Maori woman to marry the prince?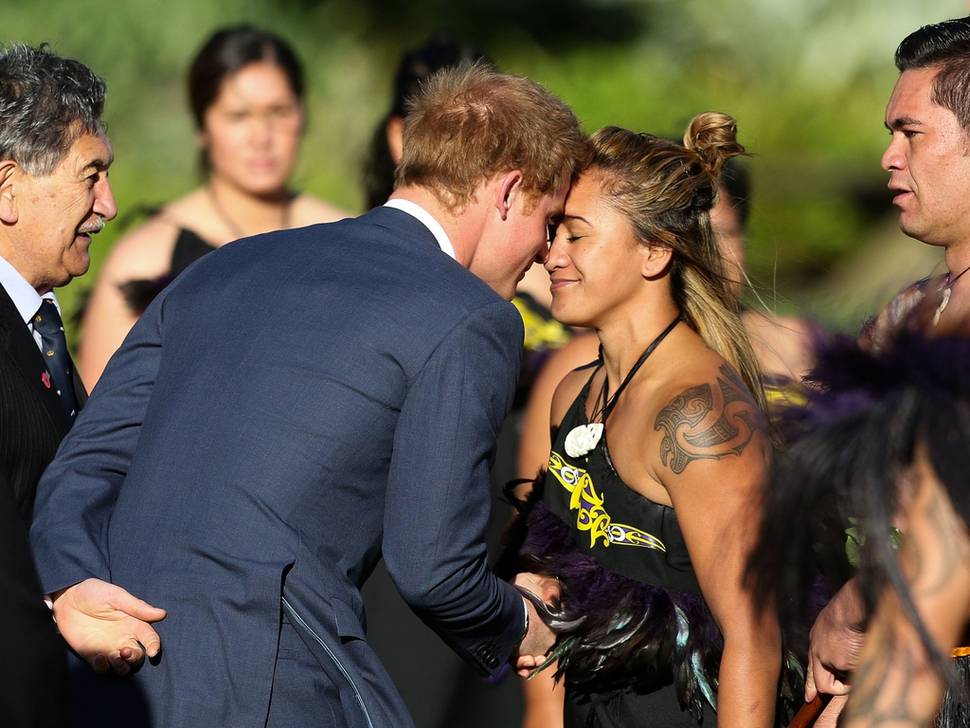 READ MORE
•
"We have many many beautiful women. Whether we want one to marry the prince and go to England? Probably not. Unless she had great influence over him."
In 1986, the Queen had eggs thrown at her and one Maori bared his buttocks at her motorcade, a show of Maori protest.
Dame Tariana said the absence of similar protests in the current day did not mean there was not still anger about the breaches of the Treaty. The lack of similar protests in recent years was partly an indication Maori had given up trying to communicate directly with the Crown. She said there had been progress in treaty settlements especially over the past six years, and that had made a difference to Iwi which had settled.