Whether you're full-blown Irish, boast a hint of Irish blood or just love an excuse for a couple of jolly pints of Guinness, there's no doubt St Patrick's Day is great craic. To get into the spirit, we bring you five of the best spots to get amongst the action.
1. O'Hagan's
103 Customs St West, Auckland
Grab yourself a stool at one of the big tables out the front of O'Hagan's for a harbourside brew that makes the City of Sails shine. There's a great vibe at this Viaduct pub every time we visit, with friendly, smiling staff and spectacular screens for sport's spectators. To celebrate its favourite day of the year, O'Hagans will kick off with a full Irish breakfast in the morning, complete with a pint of Guinness, and continue live music and Irish dancing throughout the day.
Read more: Keep it crafty: The new brew of craft beer

2. Father Ted's
1 Wellesley St West, Auckland
The Irish expats we know reckon some of their best nights have been in the wee hours within the dark walls of Father Ted's. This inner-city haunt has cans of Magners arriving fresh off the boat and are one of only three Irish bars in the country to boast the refreshing Irish cider on tap. It also features a full array of Irish ales, including Kilkenny, Murphy's stout and, of course, Guinness. Check out the menu for St Patrick's Day specials, including beef and Guinness pie, bangers and mash and bacon and cabbage.
3. The Auckland Irish Society
Fowlds Park, Rocky Nook Ave, Morningside
If you want to embrace the full Irish experience you can't do much better than head down to the headquarters of The Auckland Irish Society in Fowlds Park. St Patrick's Day will begin with a mass at 11am then, from noon, the society's president promises "the most authentic Irish experience" with folk dancing displays and ceili dancing if you're keen to have a jig. Club president Kevin McCaffery secured five-piece Irish band, Druid, a year out because "they're the best in the country". They will set up a massive marquee on the green and have a public licence just for St Patrick's Day so even non-members can enjoy a Guinness.
4. The Claddagh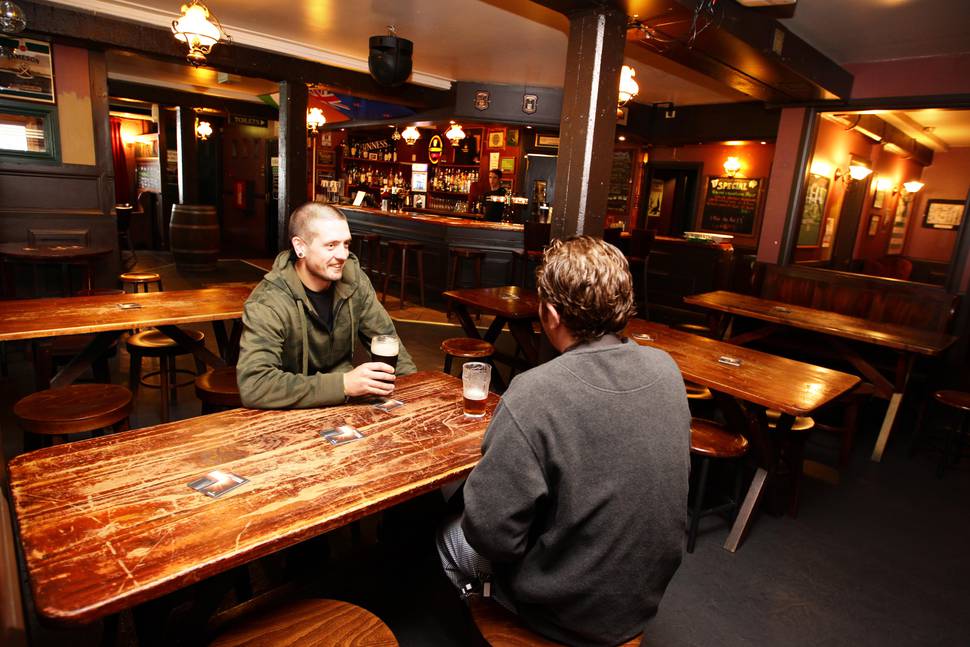 372 Broadway, Newmarket
If you appreciate a well-poured pint of Guinness you should visit this Newmarket pub. It wears the crown as the reigning Guinness Pint Master Champions for the upper North Island, so "officially" has the best pour in town. Doors open bright and early at 8am when it will offer a full Irish breakfast. From 11am, The White Lady van will park up, serving punters a special Guinness-marinated steak burger just for St Paddy's. There will be acoustic solo Irish folk music from 4pm before four-piece Irish band The Leprechauns take the stage until late.
5. The Shakespeare Hotel
Corner of Wyndham and Albert Sts, Auckland
This inner-city pub is actually English, but they still have the afternoon of St Patrick's Day sorted, with the return of the popular Plastic Paddy's. The four-piece Irish band will be getting things going from 3pm until 6pm. The Shakespeare has also brought back its specially brewed Irish stout - on tap just for St Patrick's Day. If you'd rather sip your tipple outdoors, this corner establishment laps up the afternoon sunshine on its re-done outdoor top deck, popular with suits after work.
Join the conversation on the Herald Life Facebook page