The creativity and exuberance that used to make Oscar frocks a treat to view have all but vanished. Now the big stars seem to make dull, safe choices that are borderline frumpy, Hannah Betts mourns.
Recently, I had the extravagant pleasure of trying on Elizabeth Taylor's jewellery. As Mr Nicola Bulgari and I handled her emeralds and sapphires, we marvelled over the way in which Taylor's collection reveals her loves, taste, exuberance and, above all, personality. Then we sighed over the dearth of such expressions in today's Hollywood, where stars will be paid $1 million to wear a necklace for an evening, rather than spending their own money on a jewel to cherish for a lifetime. How the mighty are fallen.
Gallery: Oscar's red carpet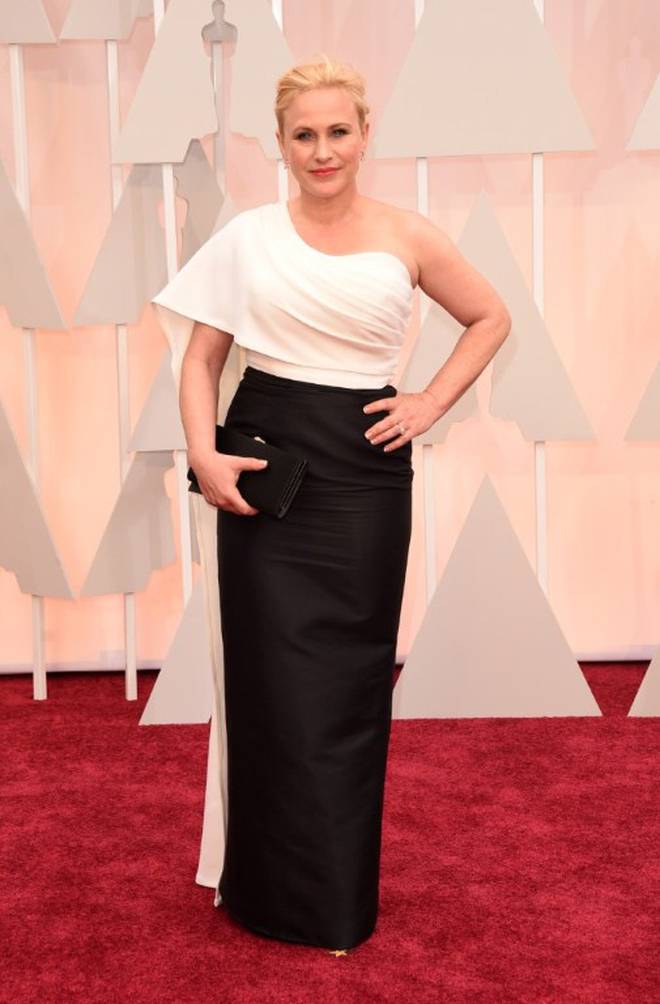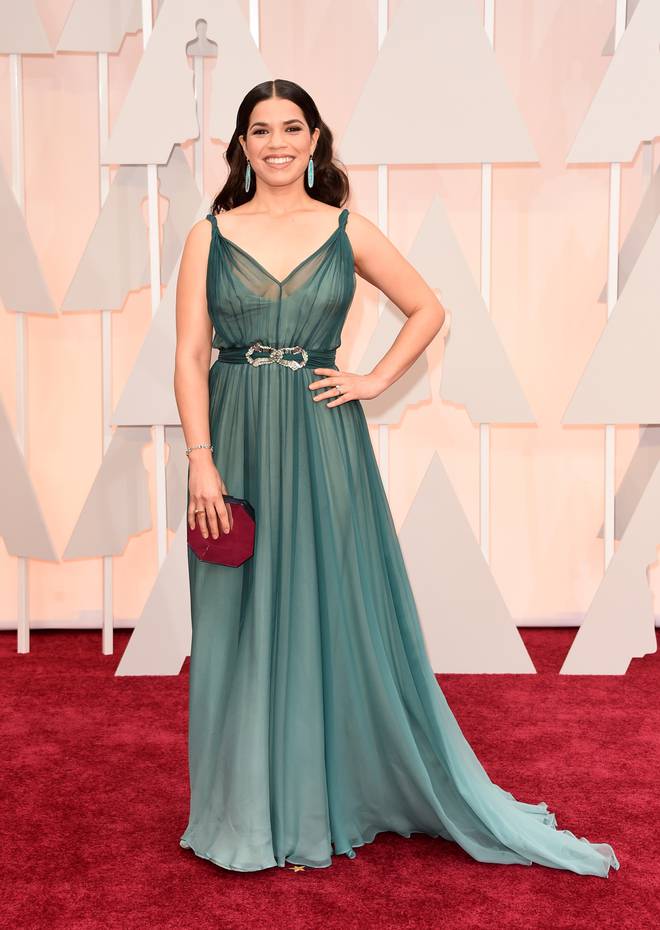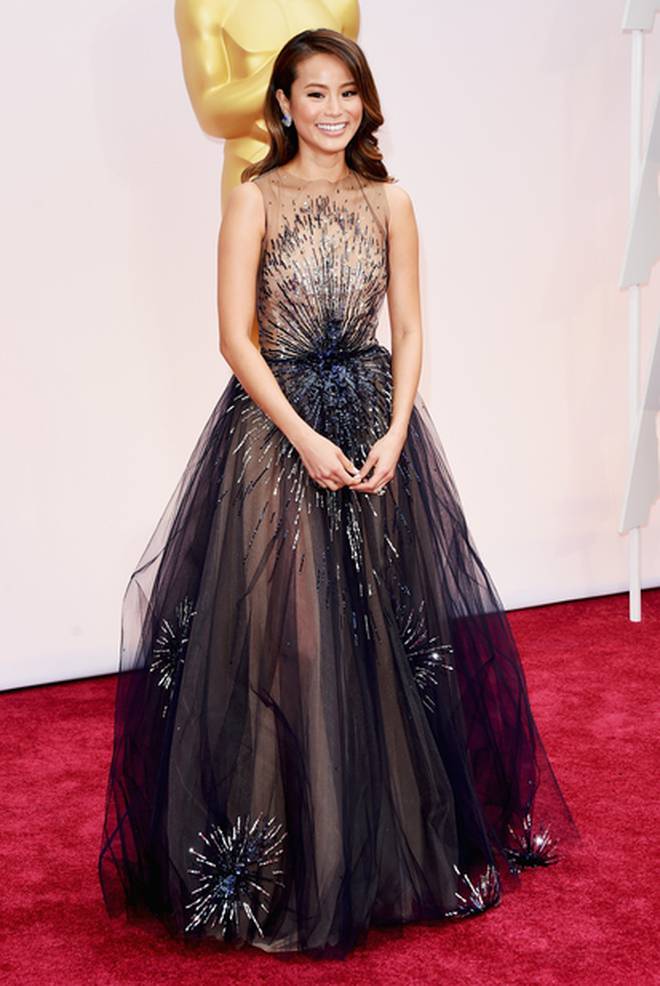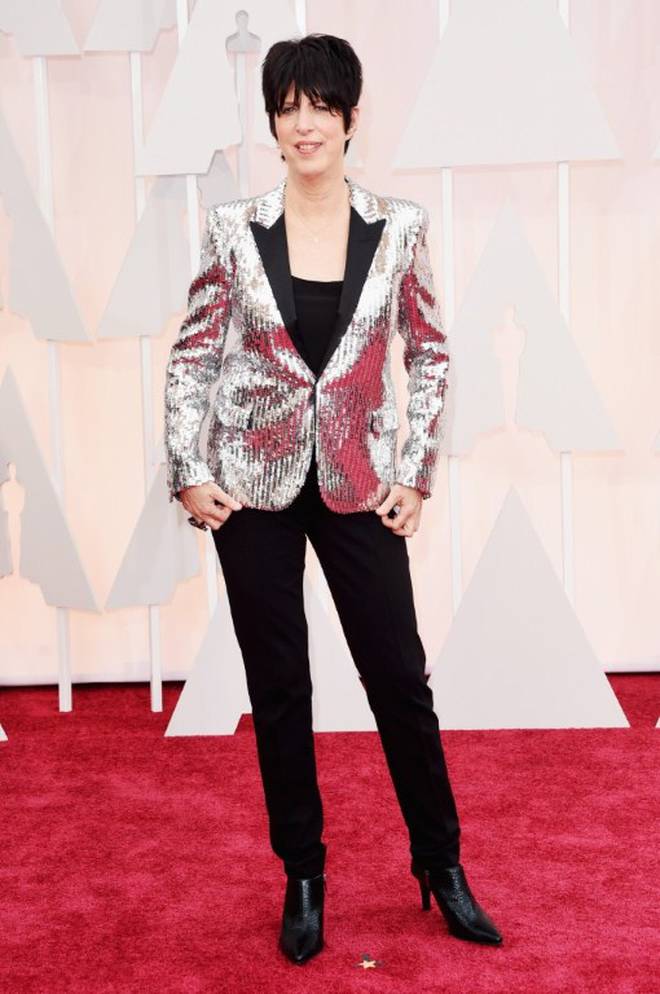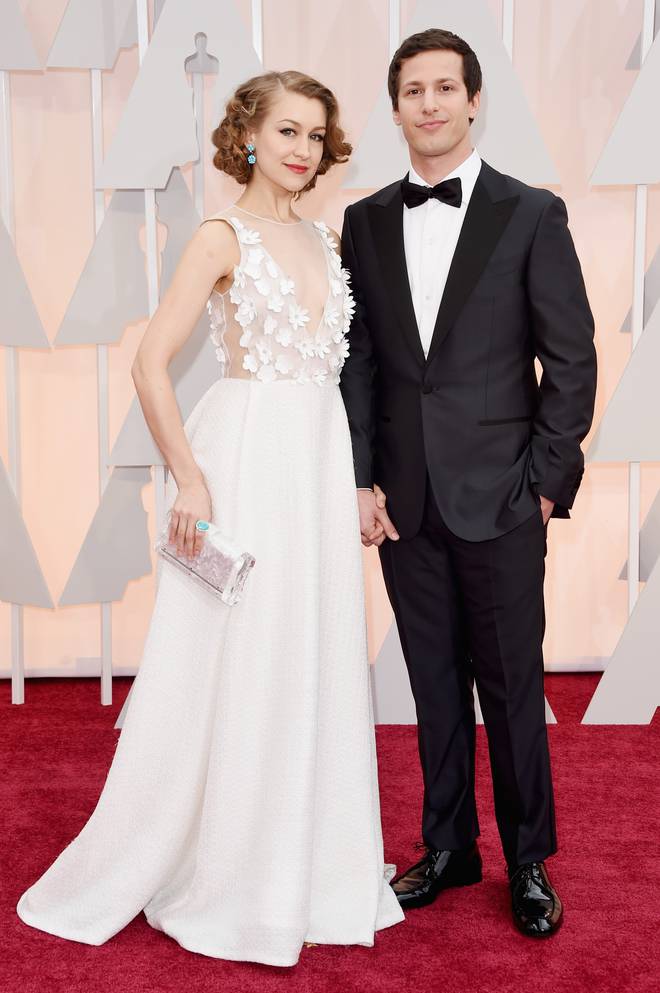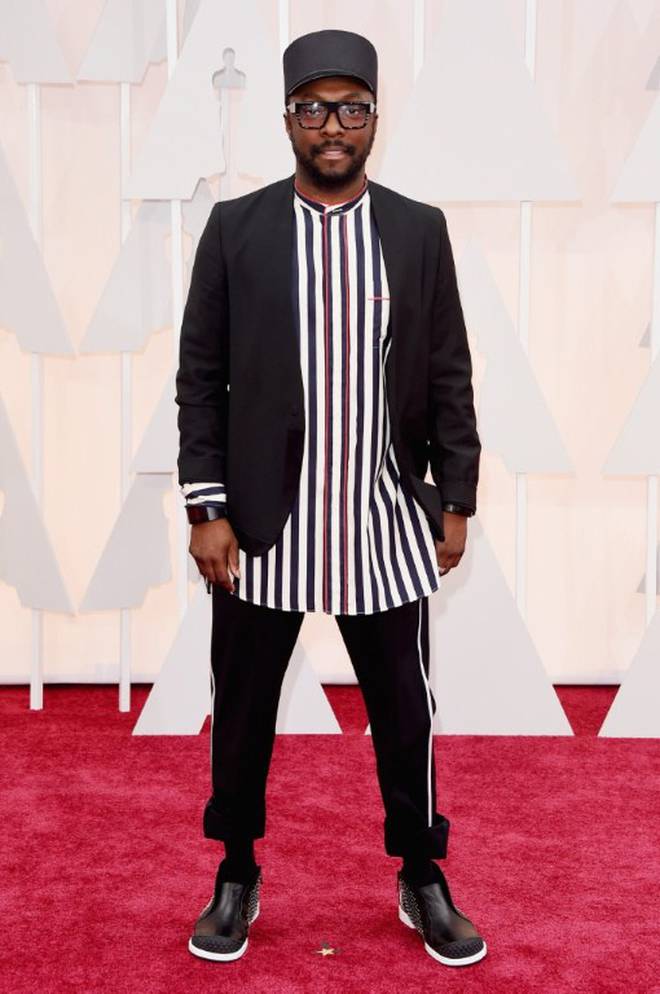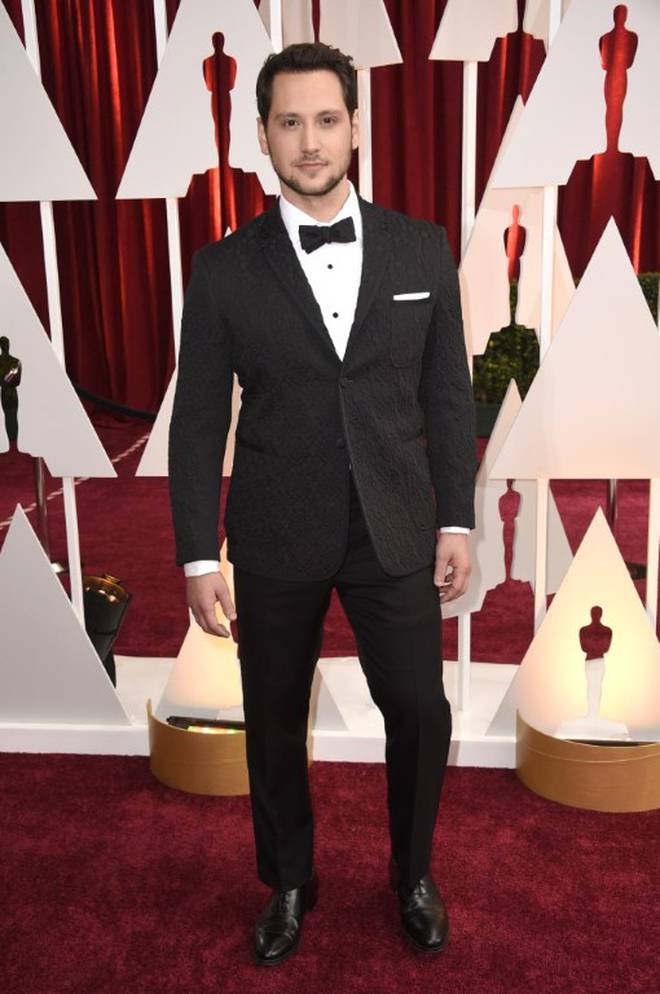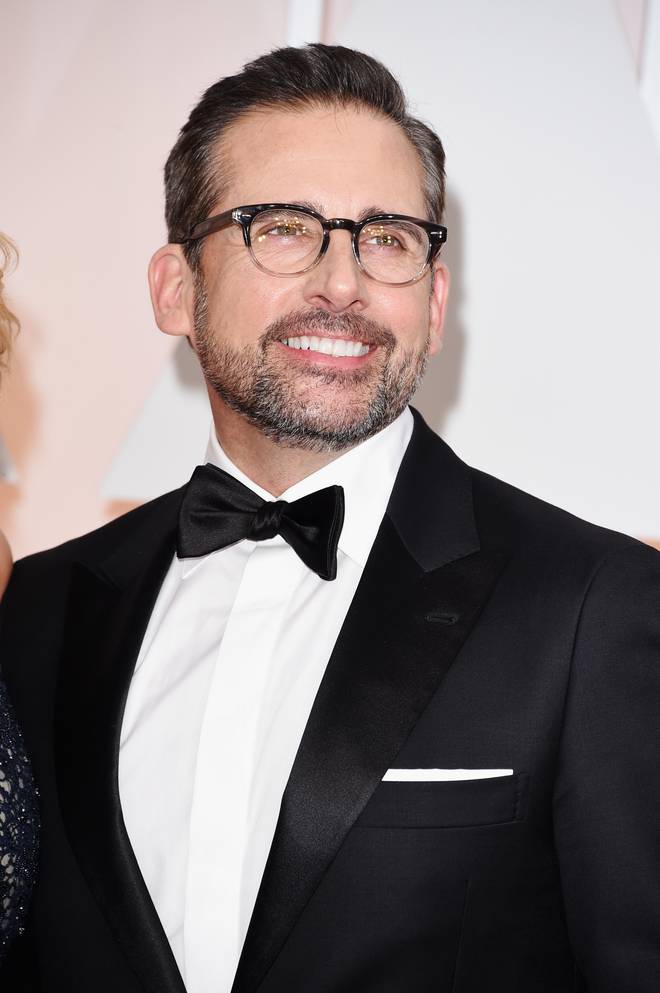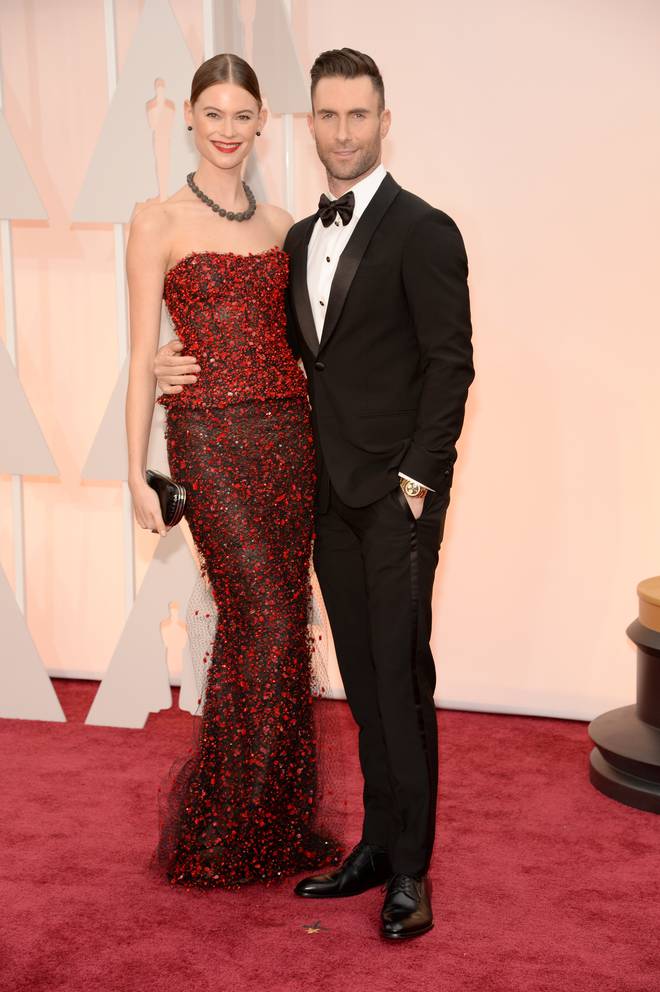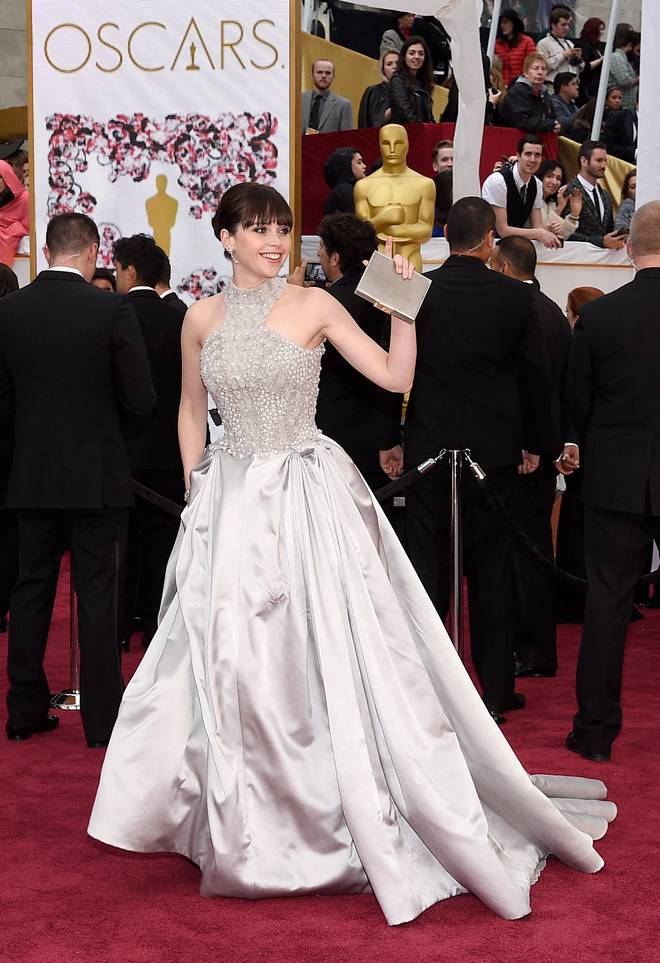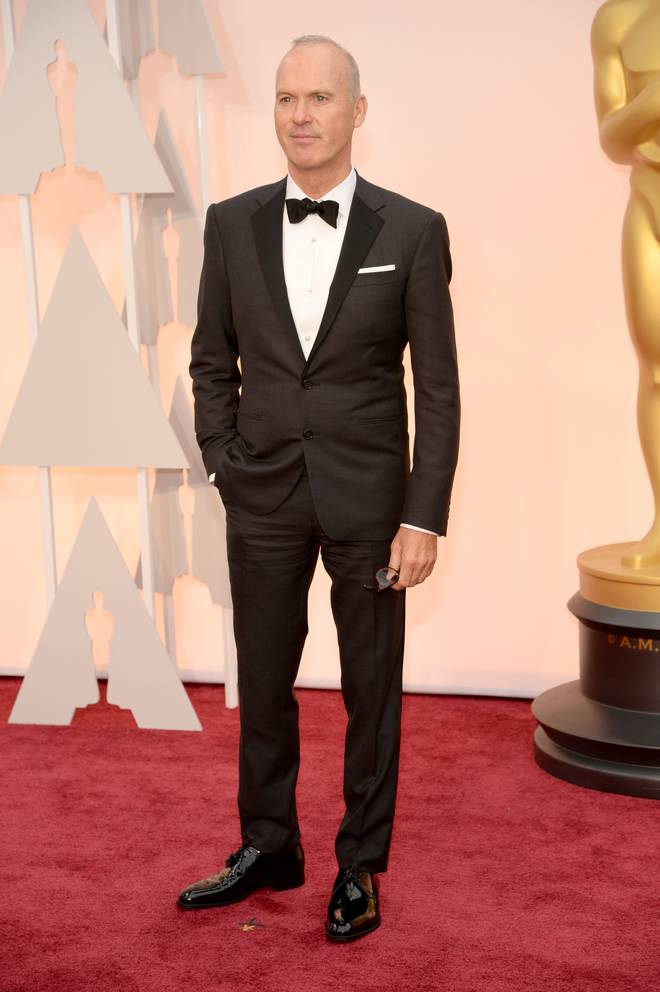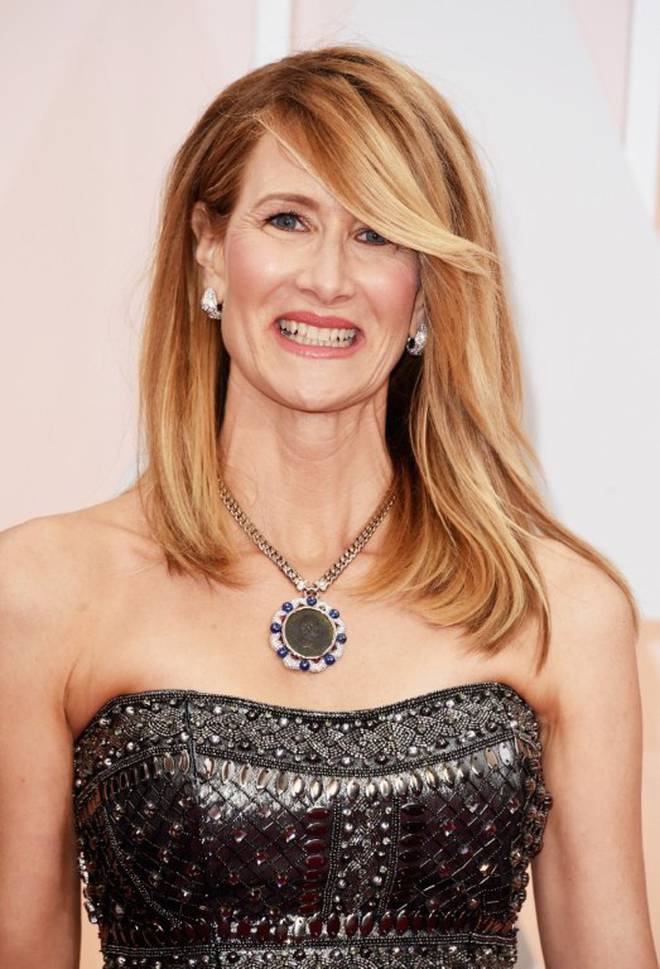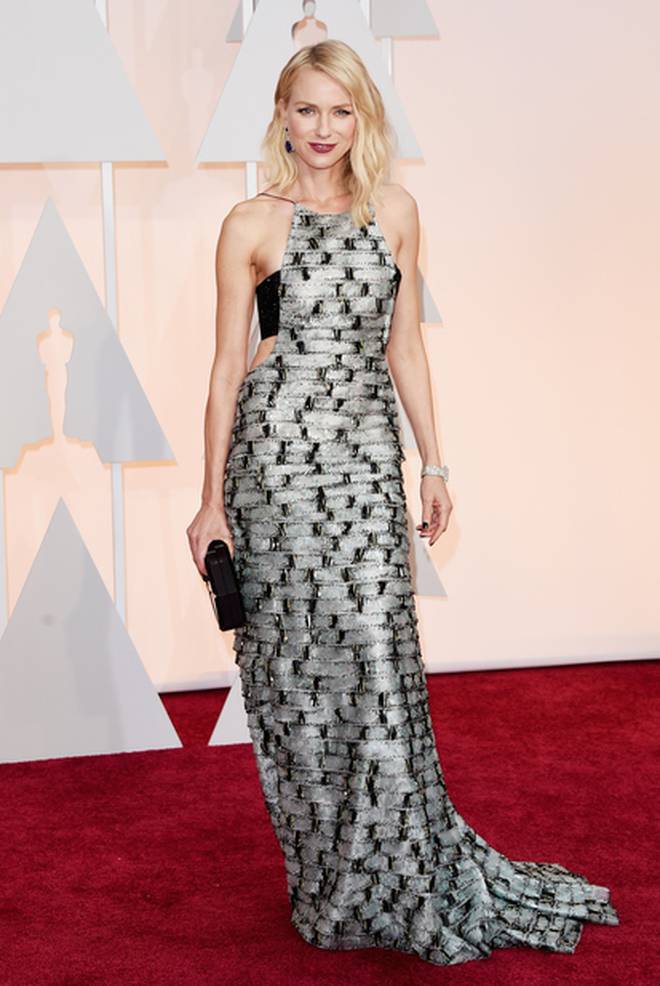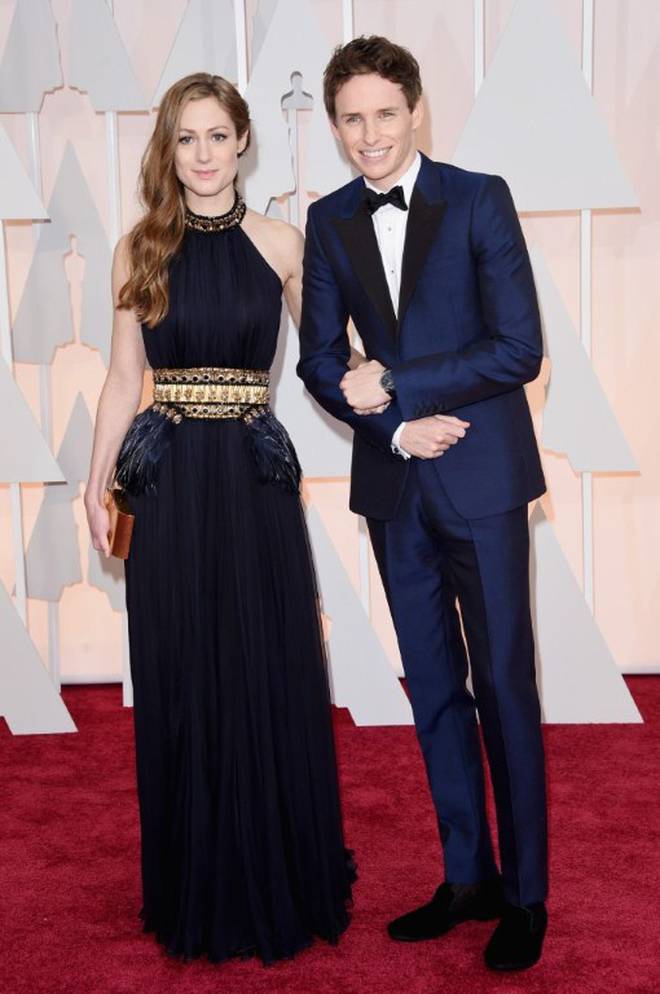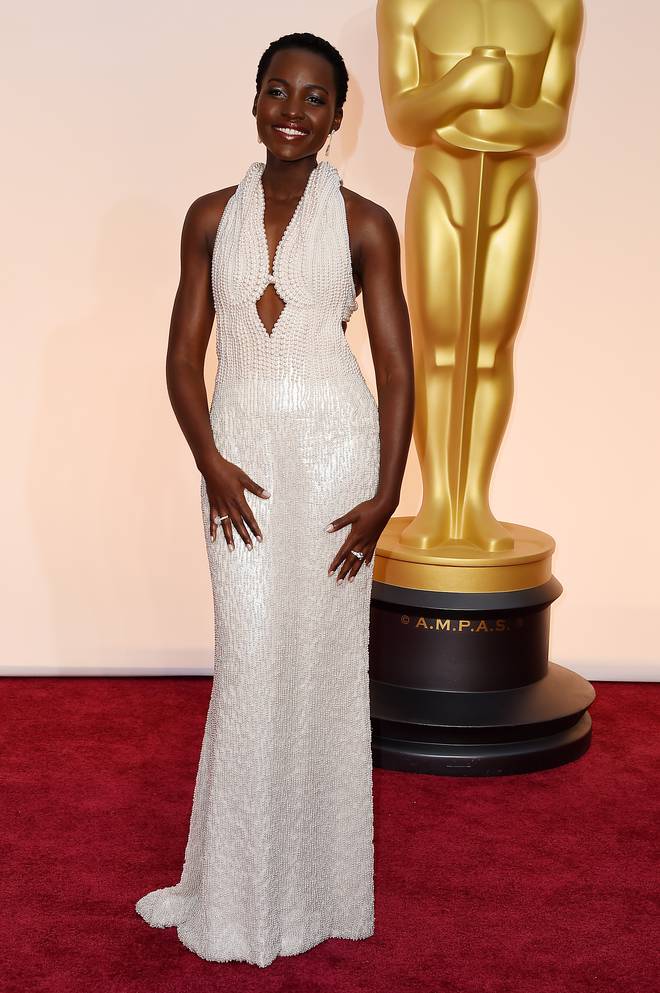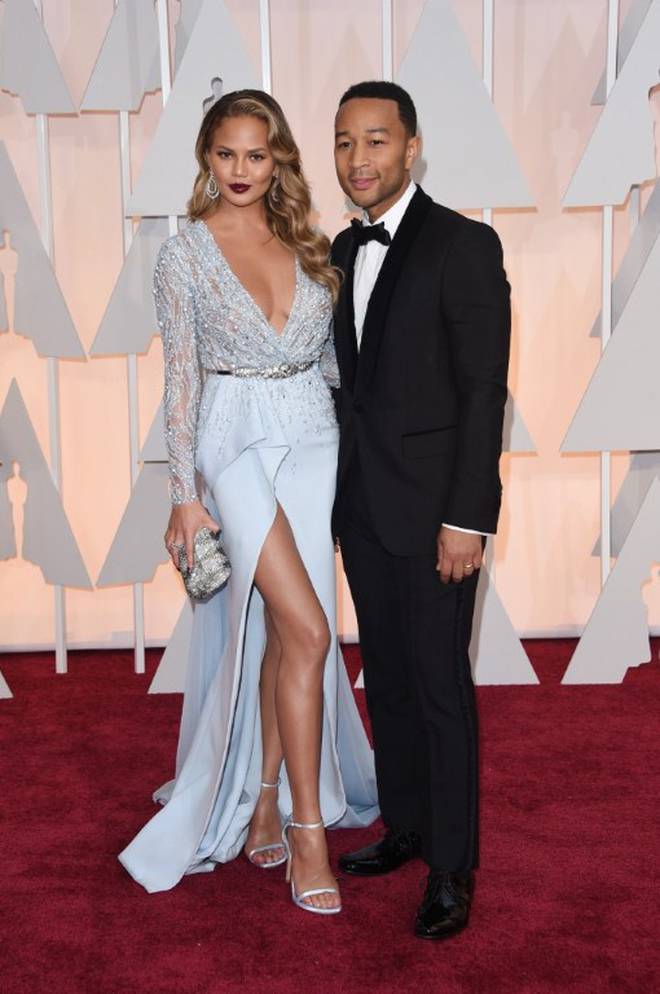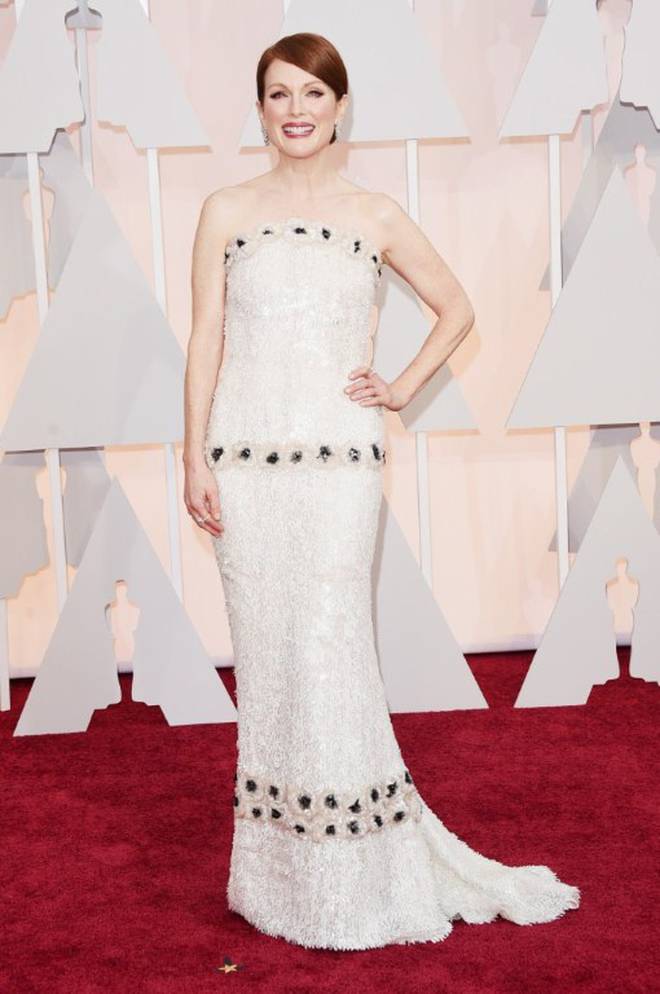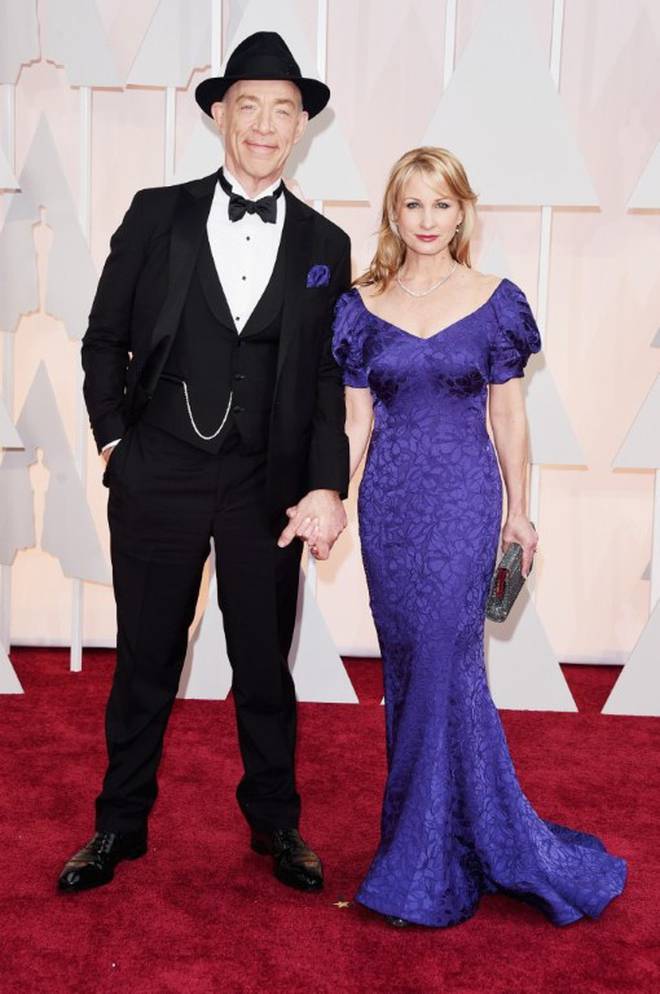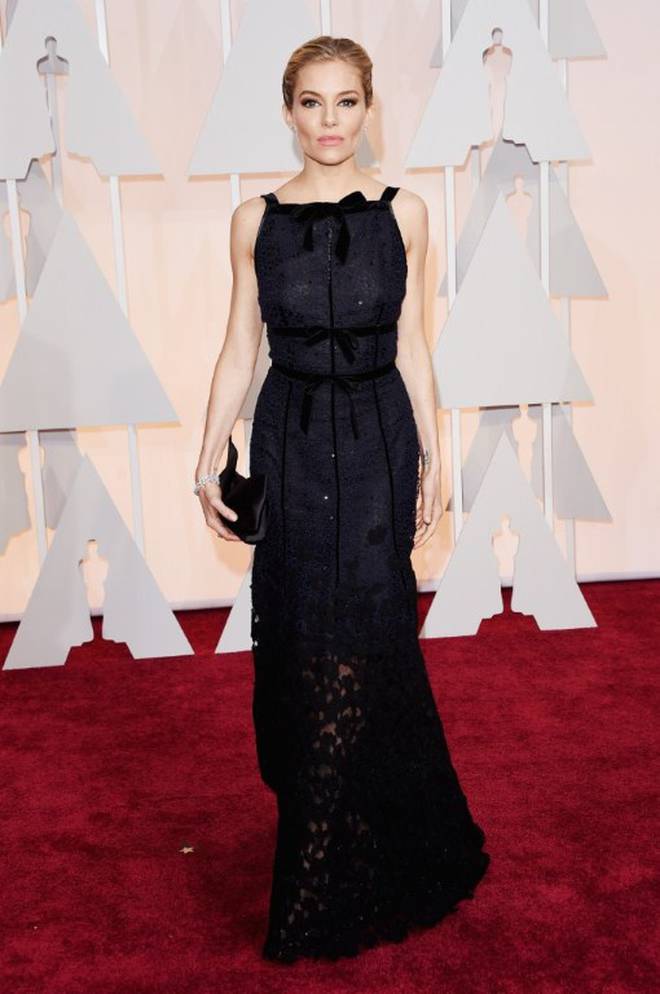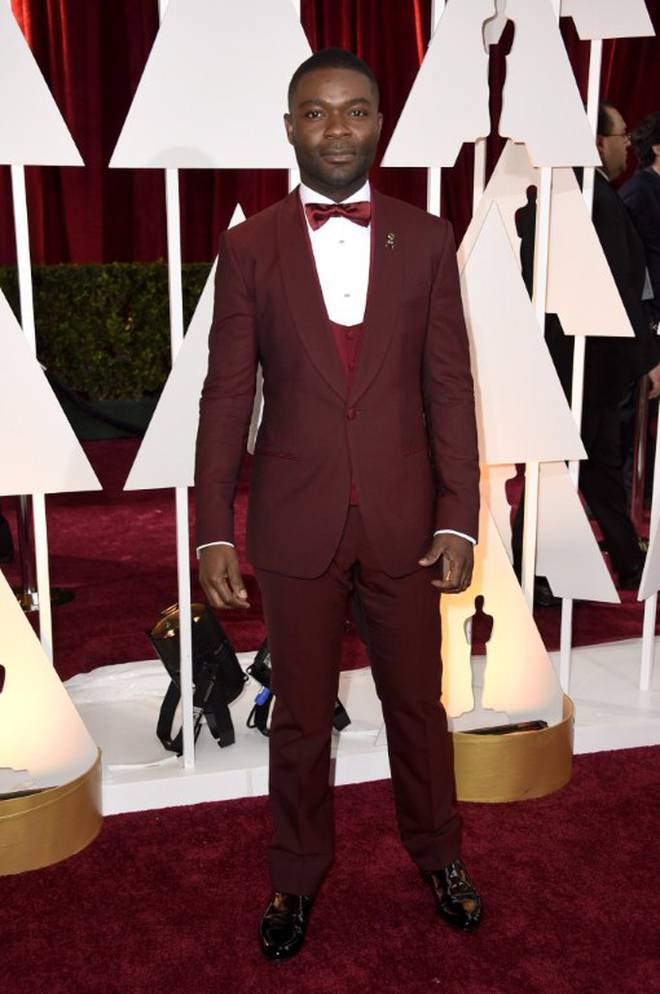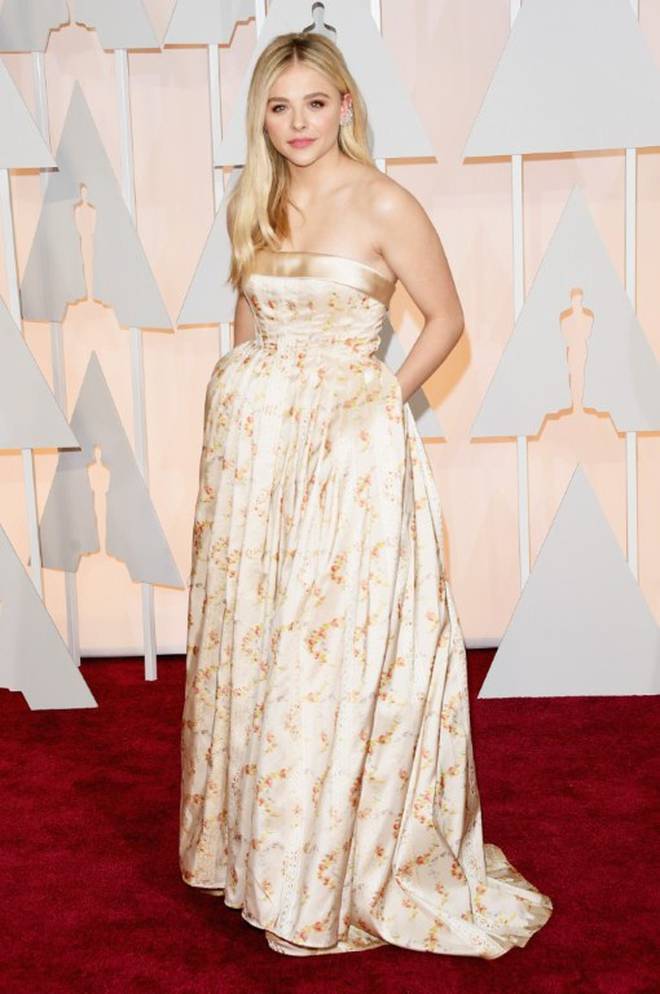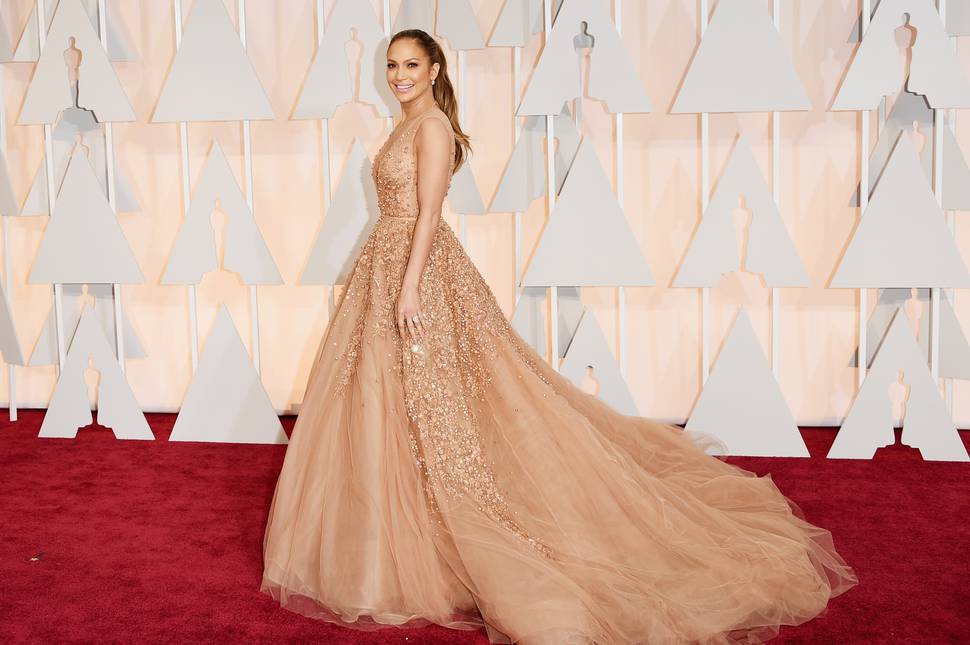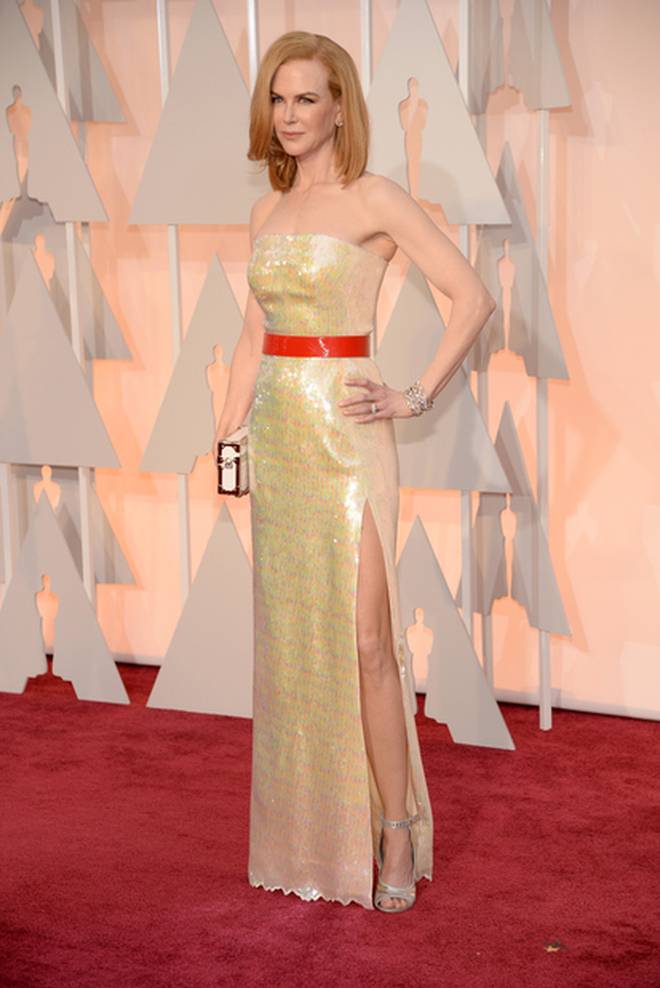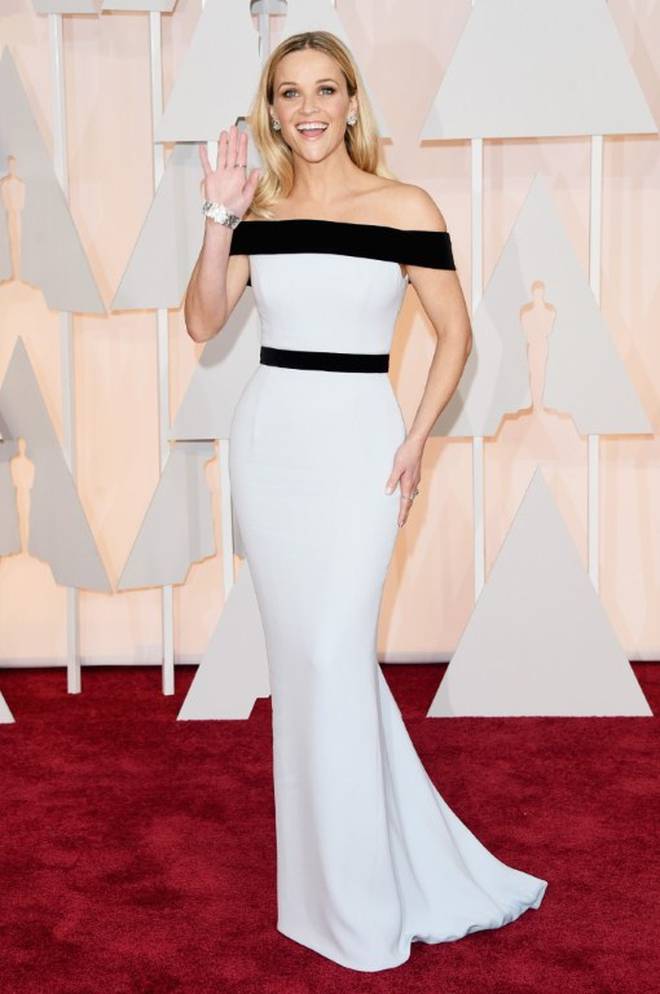 The Oscars ceremony epitomised this dearth, with big bucks strangling creativity to the extent that black and white dominated, with a token smattering of ladies in red. The millions set to be made by actresses, stylists, designers, managers, makeup artists and minions meant that we were presented with lowest-common-denominator dressing by committee.
The money resting on the "hit" and "miss" analysis in a million print and online articles has left everyone frozen in the headlights. For, where there is talent, careers can be made on strategic outfitting: witness Lupita Nyong'o's rise to fame last year in a painstakingly executed, yet joyously idiosyncratic fashion-cum-military campaign. A multitude of magazine covers followed, plus advertising deals for Miu Miu and Lancome and ever more imposing roles. Even where talent is less obvious, frocks mean dollars.
Hence the Hollywood Reporter's term, "the mocktress": "a newfangled model/actress who... stands to make a bigger chunk of her income from fashion-related activities... than movies or TV". (Think: Diane Kruger, Rachel Bilson and the Jessicas - Alba and Biel).
Either way, with money and fear as the presiding factors, this year we were delivered stars who looked like expensively embellished accountants. Just look at the line-up for Best Actress, a sorry sorority clad in drab and unflattering couture.
Despite designer Tom Ford having dismissed recent red-carpet choices as "very safe and very predictable", he achieved precisely these qualities in Reese Witherspoon's blue-white, off-the-shoulder affair. If understated elegance was the aim, it could have done with less creasing and ungainly support lines about the bust. Marion Cotillard's sequined Dior number was remarkable only for swamping her. Meanwhile, lovely young Felicity Jones was Missing in Action in grey/white Alexander McQueen with a mumsily-beaded bodice.
Even the victorious Julianne Moore - typically as elegant a dresser as she is epically gifted - came packaged in ravishing, but ultimately unflattering Chanel, with its awkward second-waist-cum-thigh-band and gratuitously over-naked arms. If stylists were involved in these decisions, then stylists should be sacked. The Brits - who gave such great Baftas and remain edgier in the main - were equally banal.
The young (Chloe Grace Moretz and co) were rendered similarly homogenously uninspired. While even the so-called "misses" were dull: Lady Gaga in outsize, bespoke Azzedine Alaia and red rubber gloves; Solange Knowles smothered by a breast-constricting Christian Siriano cape-cum-jumpsuit.
Arguably, the male attire showed more imagination: be it winner Eddie Redmayne's apparent popsock and bedroom slipper combo or Jared Leto's lavender Givenchy tux.
One is reminded of Jessica Chastain's remark on being asked what she would sport to the ceremony a couple of years ago: "I am wearing what Middle America wants to see me in. I don't want to take any risks." Risk aversion has lead to a state of advanced fashion paralysis.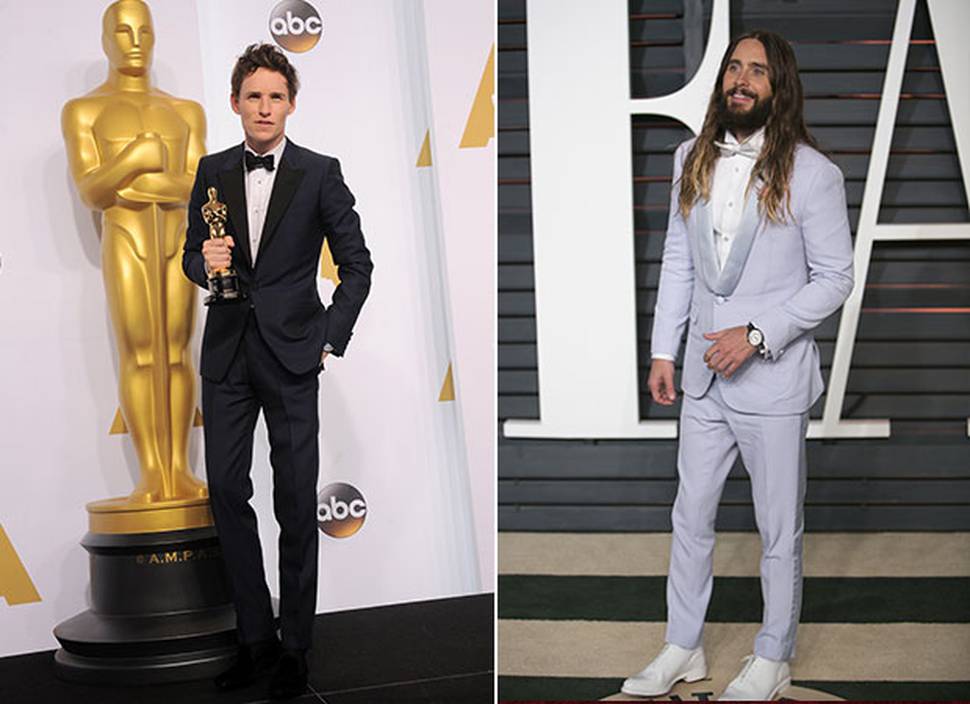 The star who embodies this paralysis best is Jennifer Aniston. An accomplished performer and producer at the top of her game, Aniston plays it painfully safe in the fashion stakes. Despite rumours that she was making moves on Lupita Nyong'o's stylist, Micaela Erlanger, Aniston opted for a champagne-coloured Versace number that she could have worn any year since she starred in Friends - a look that represents not so much a personal style as a sartorial safe space.
There were a few honorable exceptions. Nyong'o herself gleamed in a custom-made, Calvin Klein head-to-toe pearl confection - a fantasy frock that fitted and flattered her like a pearl-encrusted glove. Rosamund Pike rocked flame-red Givenchy lace that cunningly exemplified the erogenous zone of the evening: the (nipped-in) waist. Naomi Watts's cut-out, silver and black Armani gown was an exercise in modish chic. All were teamed with unfussy hair and make-up, all exuded confidence and charisma.
After this apogee of tedium, we must be due a change, and surely these showstoppers can lead the way in reasserting pleasure, personality, being bigger than the show, and bigger than the Oscar buck-wielders. Otherwise, risk-aversion risks that greatest of hazards - we'll all stop watching.