First drinks:
Have to be a couple of pints if you're going out to this place. I went with the recommended beverage - the newish Haru Orchard Ale, brewed especially to celebrate the first birthday of Masu restaurant - fruity and delicious. We also ordered "a number 2" - Statesman Pale Ale - a classic. We picked some eats off the bar menu, which arrived first and left us looking around for our refreshments. Not ideal after the long, hot drive out here.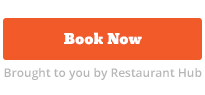 The vibe is:
A bit of a mix - there was no room outside during our visit due to some sort of family friendly function - disappointing for us childless beer appreciators. But a high table indoors offered a good opportunity to admire all the hefty brewing machinery. Although we had to find our own way in to this cool space - on entry we were told that only seats in the empty dining room were available for lunch. If you can, always pick outdoors.
It smells of: Beer and bar food brewing up out the back and being brought out to tables.
On the stereo: Wasn't anything memorable on this particular day, mostly just the sound of hustle and bustle could be heard. However, we have been out on a Sunday arvo and loved the live acoustic guitar strums.
Room for improvement: We felt a bit unloved on entry, but since we had visited before we knew we could settle in for a good afternoon.
The perfect spot for: A nice cold boutique beer on the way home from Muriwai beach.
Most redeeming feature: Definitely being able to sip a fresh brew on the beautiful wooden deck at the back and soak up those strums on a summer arvo.