Couple lose 28kg to win a dream wedding
A Lord of the Rings stuntman and his fiancée have won a $70,000 dream wedding after shedding a combined 28kg in a ZM radio competition.
Aucklanders Craig Dunn, 40, and Lynne Van, 33, will start married life with a splash after being crowned winners of ZM's Bridal Bootcamp.
The package includes an Annah Stretton dress, a wedding at Karaka's Valhalla Lodge on Valentine's Day and a honeymoon at Aitutaki Lagoon Resort. The Hits radio host Paul Flynn will be the wedding celebrant.
Dunn, co-founder of the animal welfare charity, Paw Justice, and a stuntman, and Van, a litigation lawyer, entered the competition under the moniker "Two Fat Cats".
They were among 100 contestants who undertook a 13-week virtual online Legion Training fitness and nutrition bootcamp run by trainer Tyrone Bell, plus got life coaching through the A Mothers' Love company.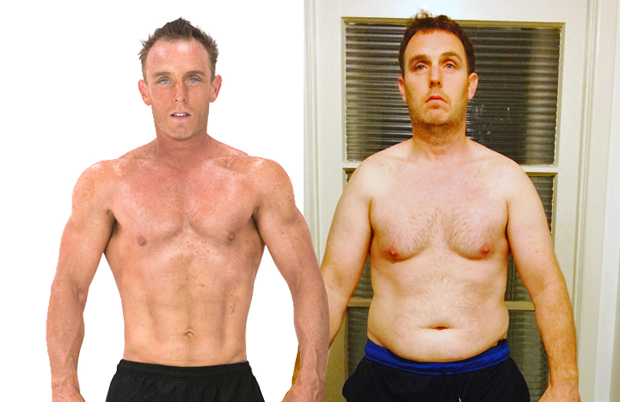 Craig Dunn shed 21kg, going from 103kg to 82kg.
The plan focuses on six healthy meals daily, quick intense weights workouts and walking.
The couple won because they had "the most radical body transformations", said Bell. Dunn lost 21kg; Van shed 7kg.
Dunn was elated to win, saying he was now looking forward to marrying "the love of my life".
Having their wedding paid for meant they could focus on saving for IVF. Van was diagnosed with a fertility issue in her 20s, so they will need IVF to start a family.
Dunn said the competition was tough as they both loved chocolate but they were determined to win so didn't cheat with sugary foods.
Dunn went from 103kg to 82kg. His weight had earlier ballooned after two car crashes. While recovering from his injuries he had a poor diet and was unable to exercise.
Van went from 51.5kg to 44.5kg and says she is "stronger, fitter and happier".
The couple met at a Ponsonby bar five years ago and got engaged last year.
Dunn is friends with well-known Kiwis through his charity and stunt work and said some artists, All Blacks and TV stars will be invited to the wedding.