Stella Maxwell is the new angel of lingerie brand Victoria's Secret, just six years after making her modelling debut - a $40 job in Dunedin.
The 24-year-old's journey to international success began when the former University of Otago student decided to see if she had what it takes to be a model.
Agent Aliana McDaniel, of the Dunedin-based Ali McD agency, recalled her having ''copious amounts of makeup and bleach white hair that was fried''.
''She is beautiful, and has an incredible face. Even with all that makeup on, you can see the bones of her face.''
Miss McDaniel recognised Miss Maxwell's potential and told her to come back with no makeup. That was the photo that started her career.
This week, she became one of seven models to debut at the global lingerie brand's fashion show in London.
Miss Maxwell, who was born in Belgium and raised in Wellington, first modelled for the Otago Polytechnic fashion show.
''She got $40 ... and it was her only job in Dunedin.''
She was signed with an agency straight away and, within three months, was based in Paris, with frequent modelling jobs in New York.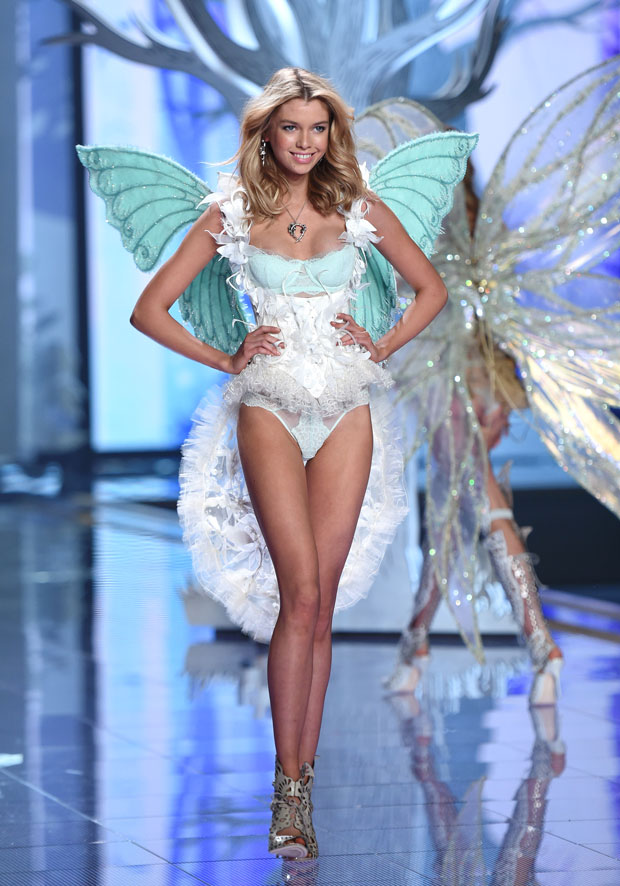 Photo / Getty Images
''I sent her photo to an international model scout and he didn't even like her, initially ... [but] I was convinced.''
Her career includes work with Alexander McQueen and Vivienne Westwood, and after working on a lookbook for Karl Lagerfeld in 2010 she told the Otago Daily Times ''it was exciting for me to be the one to do it''.
''It is lucky I saw the potential, because her life would have been so much different,'' Miss McDaniel said of the model, who originally moved to Dunedin to study for four years.
''It is pretty much every model's dream to be an international model and make it big.''
Miss McDaniel was her ''mother agent'' until late last year when Miss Maxwell joined Victoria's Secret.
''Victoria's Secret is one of the hardest jobs to get and, once you do that, you have a lot of money behind you and work comes to you,'' Miss McDaniel said.
''Not every Victoria's Secret girl becomes a Miranda Kerr or a Heidi Klum.
''[Miss Maxwell] has a clever brain, is not silly, and I think with her looks it would be interesting to see how she goes.''