Lingerie to purr for, says Leigh Matheson.
Make up collabs are hot. My latest favourite, The Santigolden Age, comes from Smashbox and American musician Santigold. Known for her eclectic style, the collection features her artwork with a post-apocalyptic meets ancient Egyptian aesthetic. The colour palettes include sparkling bronze, fresh green, shimmering teal and deep purple which means there's something for everyone to explore their adventurous side with. And I really love that snake coil Lipstick Ring.
Then from M.A.C comes a collaboration from one of the world's most inimitable mother-daughter duos, Sharon and Kelly Osbourne. Their separate collections include a vibrant selection of statement hues with their signature colours for the packaging - red for Sharon and violet for Kelly. My picks are the Bloody Brilliant Quad from Kelly and the PatentPolish Lip Pencils from Sharon - just quietly I can't get enough of M.A.C's PatentPolish Lip Pencils.
Both these collections are Limited Edition, so get in fast.
Check The Line Up for some wonderful products to hydrate your winter skin - Murad's Renewing Cleansing Oil, Trilogy Certified Organic Rosehip Oil and Tailor Dry Skin Fix, which includes their Hydrate and Serum products.
The Line Up: Dry Skin Treats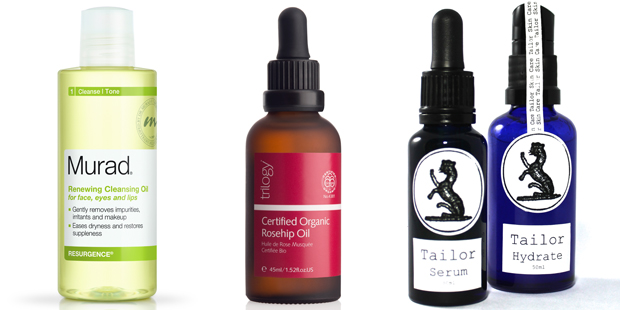 1. Murad Renewing Cleansing Oil RRP $62
2. Trilogy Certified Organic Rosehip Oil 45ml $39.90
3. Tailor Skincare Dry Skin Fix $90
Get The Look: Make Up For Your Pleasure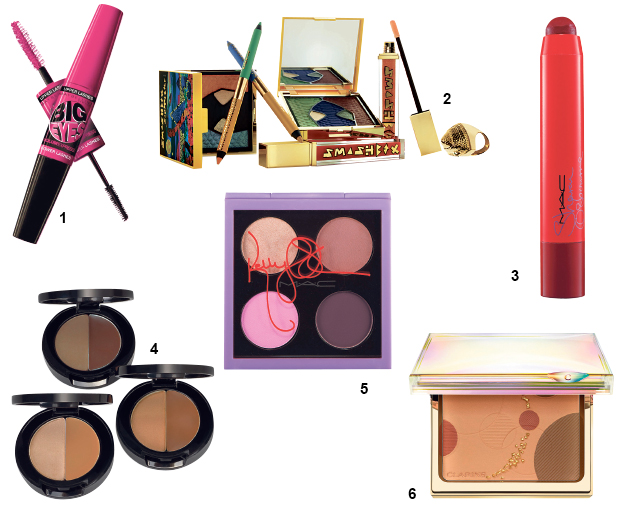 1. Maybelline New York Volum' Express Falsies Big Eyes Mascara RRP $23.99
2. The Santigolden Age Collection range from $24.95 to $95, from Smashbox Cosmetics
3. M.A.C x Sharon Osbourne Innocent PatentPolish Lip Pencil RRP $48
4. Face Me Eye Brow Sculpt $29
5. M.A.C x Kelly Osbourne Eyeshadow Bloody Brilliant Quad RRP $105
6. Clarins Limited Edition Opalescence Face and Blush Powder RRP $76
Stockists
• Smashbox Cosmetics are available from selected pharmacies, beauty spas and the Smashbox Concept Store in Ponsonby or online from smashboxcosmetics.co.nz
• Clarins available from leading department stores, selected pharmacies and retail specialists
• Maybelline New York products available from selected department stores, pharmacies and supermarkets nationwide
• M.A.C available from M.A.C freestanding stores and selected department stores, phone (09) 270 7777
• facememakeup.com
• murad.co.nz
• trilogyproducts.com
• tailorskincare.co.nz
Follow Leigh on Twitter.
Follow Life & Style on Twitter and Facebook.