Hollywood actress Kate Bosworth is expanding her fashion career by launching a style app.
The Superman Returns star has created Style Thief, a new app which allows users to photograph an item of clothing they like, search for it online and buy it.
"Everyone has fashion envy. Everyone can relate to that feeling of looking at an editorial (spread in a magazine), for example - or a friend, or the runway, for that matter - wanting to steal something exactly as you're seeing it, or something similar... It's a natural evolution of my interest in tech and fashion," Bosworth told WWD.com. "In this particular sense, the simplicity of how the tool was designed was what I was attracted to."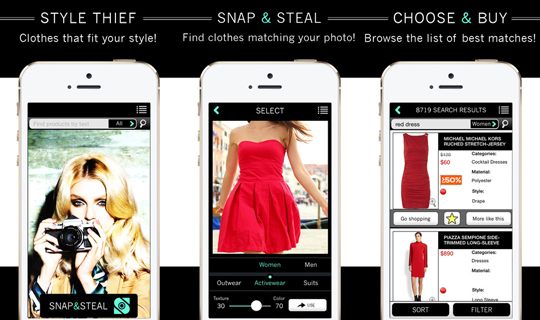 An iPhone screenshot of the Style Thief app. Photo / Apple
The actress' husband, Michael Polish, is also involved in the project, helping create the graphics.
She previously unveiled her own online jewellery collection and has collaborated with fashion store Topshop.
- WENN