Key Points:
If you have anything you want to share with us at Life & Style online, flick me an email by clicking the link above. Share your thoughts on social media and follow my wining, dining and thriving with the Twitter link above or on Instagram @Nicky_Park_.
Back to back wins for world class bartender
Ponsonby barman, Jason Clark, has been named the country's best in the latest cocktail competition - making it back-to-back wins for the young mixologist. Jason, who shakes things up behind the bar at Bedford Soda & Liquor Bar in Ponsonby Central, again took out title of Diageo Reserve World Class National Champion during the final round of competition on Monday night. Challenges began back in February, when five finalists were narrowed down from 40 hopefuls around New Zealand. It was Jason's charisma and skills which won the adoration of the judges, as well as his winning cocktail, an Italian-inspired gin based drink called Non Parlo Italiano. Presented on a slab of European marble and garnished with a viola flower, the cocktail takes the taster on a journey from spice to sweet then salty. Jason will head to Great Britain at the end of next month to take on the world's best bartenders. "I can't wait to get over to Great Britain for the global final where I have some unfinished business to attend to," he said. Bring it home Jason!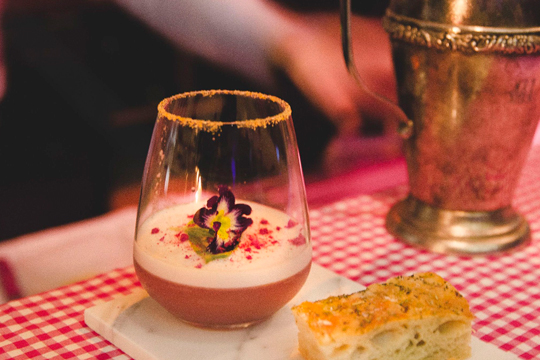 Jason's winning cocktail:
50ml Tanqueray Ten Gin 40ml Raspberry Pomegranate Marsala shrub (vinegar based syrup) 25ml fresh lemon juice 20ml egg white 2x dash walnut bitters 4ml olive oil 2 basil leaves
Method
1. Using a little water, rim a stem less glass with homemade Mediterranean seasoning (truffle salt, lemon pepper, pepperoncini dried chilli). This brings a unique punch of spice to every sip. 2. Combine all the liquid ingredients plus a basil leaf in a cold shaker. 3. Shake twice with lots of ice and fine strain into the rimmed glass. 4. Garnish with 1 basil leaf, a colourful pelargonium flower and freeze dried raspberry crumbs Serve on a marble tile accompanied with Vin Cotto raspberry balsamic glaze, foccacia bread.
Pinot & Duck Tasting Trail
We love a fine food and wine marriage - and duck and Pinot Noir makes for one blissful romance. The folks at Cloudy Bay know this, which is what makes their Pinot & Duck Tasting Trail such a success. Now in its fourth year, Cloudy Bay call on the timing of duck season to challenge 24 of the country's top chefs to come up with a dish to match their dark berry flavoured Pinot Noir. "The rich flavours in duck are a great compliment to the aroma of plum, aromatic spice and red florals found in the Cloudy Bay Pinot Noir," explained Cloudy Bay senior winemaker, Tim Heath. This year the trail will extend beyond the shores of New Zealand, with chefs in Australia, Asia and Aspen taking part in project. The Pinot & Duck dishes are available for a set price for the month of July, and bookings will be essential. For the social media savvy, share a snap of your experience on Instagram, add the hashtags #duckdatenight and #CloudyBay, and you could win the chance to continue your trail at another participating restaurant. To find out the eateries taking part across the country and for all over info visit their
Facebook page
.
Ebisu's afternoon delights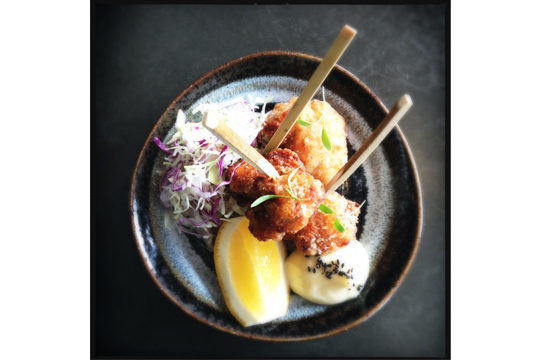 One of our favourite Japanese restaurants has just added a new element to its offerings. The
Kobachi menu was launched at Ebisu
this week. Meaning "small bowl or plate" - Kobachi is typically used to serve tapa style dishes in Japanese cuisine. Diners can mix and match a variety of delicious hot and cold plates including a variety of dumplings, sushi and sashimi or tasty Ebisu classics like soft shell crab, salt & pepper baby squid and chicken karaage (pictured). With prices starting at $7, on offer from 3pm until 7pm every weekday, this is the kind of late lunch or pre-dinner snack service that sits perfectly alongside Ebisu's beaut cocktail list.
A winter warmer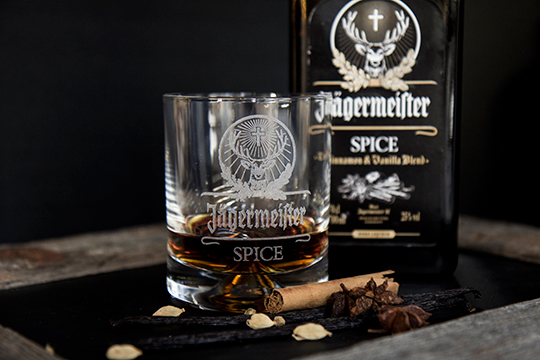 In a dash of other booze news, we were the very first in the country to taste Jagermeister's new liquor, Spice. People often shudder at the thought of Jagermeister - slamming too many Jagerbombs on a big night have left a bad taste (and a throbbing head). Call us crazy, but we've long been a fan of slowly sipping the aniseed-flavoured drink (minus the Red Bull). Based on the same blend of 56 herbs, roots and fruits that make up the original, Spice is the first limited edition Jagermeister remix to ever be released. Available in NZ from July 1, just in time to warm your winter bones, sample this smooth beverage neat, with a swirl of a cinnamon stick if you want to jazz it up. - www.nzherald.co.nz