Key Points:
If you have anything you want to share with us at Life & Style online, flick me an email by clicking the link above. Share your thoughts with food friends on social media and follow my wining, dining and thriving with the Twitter link above or on Instagram @Nicky_Park_. Delivered Nutrition has big news
If you dream of a life of delicious clean eating but can't find the time to blitz green smoothies and bake sugar-free bliss balls, then Delivered Nutrition has to be on your radar. Less than a year ago, busy mum Sophia Nash, the lady behind this epic convenience eating empire was making up nutritious menus and personally delivering them to her pals in Grey Lynn. This week she let us in on an exciting secret that we can reveal to Life & Style readers exclusively today - Delivered Nutrition are going national. Sophia has nailed a way to ensure all her packaged seasonal programmes can be safely shipped around the country - straight to your door, twice a week for five days worth of goodness. Delivery costs and timing may differ from their usual schedule, but check out the website for more info. But wait, there's more developments from Delivered Nutrition HQ - Sophia just joined forces with Jamie Smith from Nomad Nutrition. Together they will shake up the Restore Programme - a "full blown whole food" caper - which will now include two beaut, cold pressed juices, custom made for Delivered Nutrition - but with no change to the price.Changes will happen after the long weekend. Kiwis win at Aussie beer comp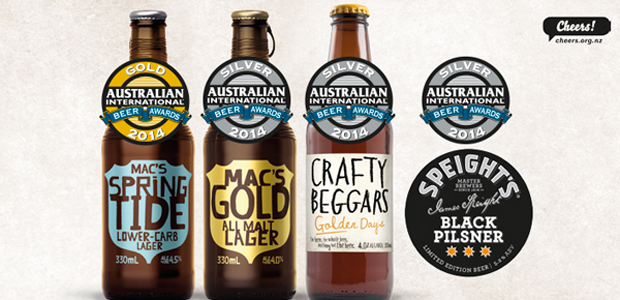 In a massive blow to our Aussie mates (i.e me), New Zealand brews have taken out some prized positions on the podium at the Australian International Beer Awards this week. Mac's Spring Tide won gold in the low-carb lager category - a round of applause for one of my favourite beers. Another equally impressive top gong was taken home by Marlborough craft brewers, Renaissance Brewing who won the trophy for small international brewery. Packaging designed by Tuatara Brewery in Wellington was named as number one in its class as well. These weren't the only Kiwi medals, in what seems like an odd win, Mac's Gold came second in the "Australian style lager" category, amongst a swag of over 20 silvers and 50-odd bronze bagged by beaut NZ beers. For the full list of winners check out the website here. Congrats Kiwis. Scroggin' sans fruit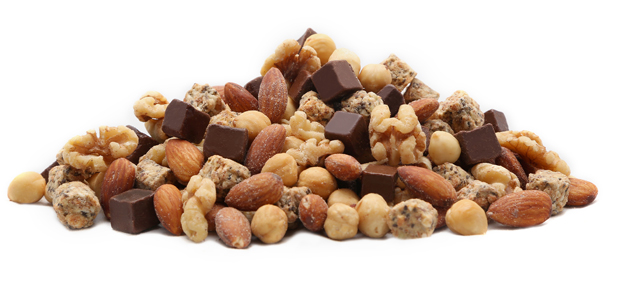 Just a small, but tasty bite of food news. A new trail mix will be making its way to the self-serve vendors at the supermarket this week. You know how it goes in your standard scroggin mix - everyone picks out the chocolate bits first, then the nuts go and all you're left with is a sad looking plastic bag of dried raisins and cranberries? Well, the brand new Body Fuel mix will put an end to that old story. This crunchy roasted combo from Alison's Pantry includes chunks of pumpkin seeds, sunflower seeds, pumpkin seeds, buckwheat, chia seeds, seasame seeds and puffed spelt. Don't worry, they haven't taken out the sweet treat, there's plenty of dark chocolate pieces - 'healthy chocolate'. Mid-winter Christmas at The Langham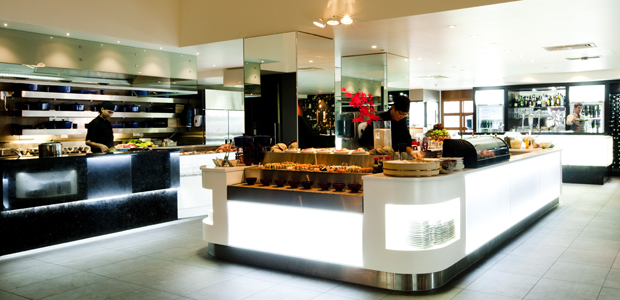 There's no doubt about it, winter is here and we're shaking in our boots. But when we're feeling all gloomy and bleak, we remember the things we love about the winter months - chunky knits, mulled wine and Christmas in July. We are fans of this festive feast (here's what I did last year) - heck, any opportunity to pull on a daggy Christmas jersey, sing carols and be merry - count us in. This year, however, we're considering a more classy affair. The luxurious Langham hotel in central Auckland will be serving up its annual mid-winter Christmas menu from June 14 until July 6 in restaurant, Eight. Think traditional fare like roast turkey and ham, duck fat roast potatoes and fruit mince pies. On top of all that - you'll be able to exercise your glutton, indulging on goods from the other eight interactive kitchens - it's Christmas afterall! There's a lunch and dinner sitting and prices differ depending on the day of the week, beginning at $55pp for lunch and $90pp for dinner. Bookings are essential. For all the info visit the Eight Restaurant website. WIN! One lucky reader will win the chance to dine with a friend, enjoying the Mid-Winter Christmas at The Langham. Enter your details below to be in with a chance! This competition has now closed.