There's so many delicious happenings around New Zealand's culinary scene we wanted to dish it all up in one big bite of tasty food news. This regular column will feature a hand-picked collection of the latest places to pop up, menus to sample and food & wine festivals to sink your teeth in to. We'll also share the latest insights and delights from your favourites in the local food and beverage business. If you have anything you want to sure with us at Life & Style online, flick me an email by clicking the link above. Share your thoughts with food friends on social media and follow my wining, dining and thriving about town with the Twitter link above or on @Nicky_Park_. Enjoy your first serve!
Mexico's new menu

We were lucky enough to sit down recently for a long delicious lunch, sampling the latest additions to the winter menu at Mexico. Chef, Javier Carmona, has spiced up the popular Mexican street fare - adding a seasonal twist and some rabbit to the mix. We kicked off with the corn maize balls packed with caramelized pork mince, pomegranate, feta and chopped coriander and sitting atop a spicy peanut and chilli salsa. Other highlights of our eight course feast included the crunchy tortilla relleno and the char-grilled squid with sorrel rice, garlic chips and olive powder (pictured above). Fear not, these guys haven't touched your favourites - the fried chicken (free range) is still on the list.
Hallertau has a face lift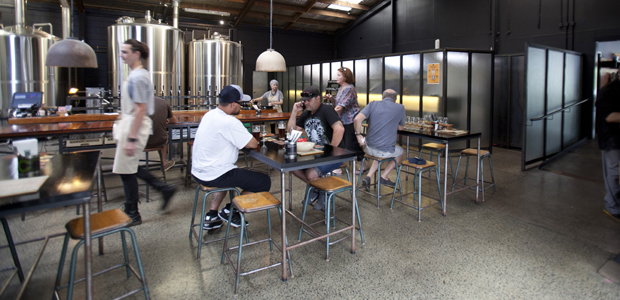 One of our favourite Sunday afternoon haunts, Hallertau beer cafe, has had a bit of a makeover. They've knocked down the wall that separated the steel beer tanks from the drinking area so patrons can now check out the brewing process while they sip their favourite tipple. Owner and head brewer, Steve Plowman, says it's all about giving guests a "full beer experience". Plus, a new one off beer will be produced every two months. In early June Joppa Stout will be added to the menu, co-crafted by Barbara Joppa, the best home brewer in the country.
A One Off bottle of red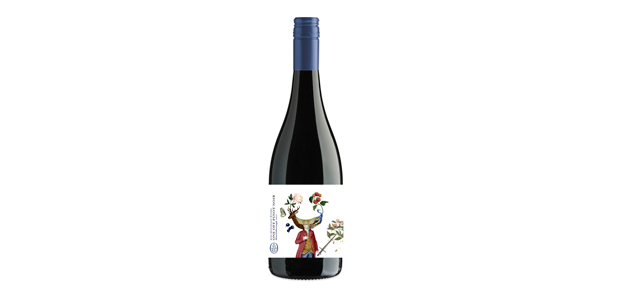 Rod McDonald wines have this month bottled a beautiful One-Off. This boutique Martinborough Pinot Noir has been nurtured since 2012. The winemaker's notes tell us it has a wash of tobacco and mushroom on the nose with vibrant dark red and plum notes on the palate. With only 250 bottles being made and a quirky illustration on the label - we can't wait to get our hands on a bottle of this beauty before she's history. Perfect for a cosy night in by the fire (lying on the bear skin rug at your log cabin obviously...) Retailing for $29.99 go online here for stocklist info.
Little Bird's latest Winter Wellness cleanse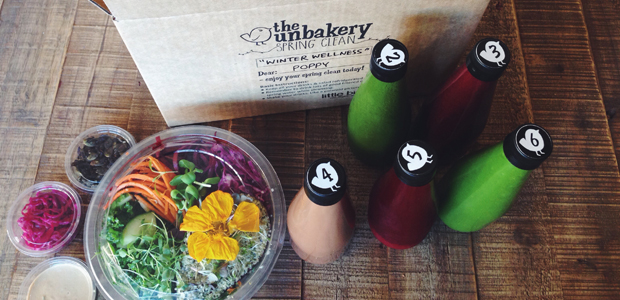 While we're all about wining, dining and thriving, we do understand the importance of looking after ourselves. With the abundance of glorious, wholesome options out there - it's easy to sink your teeth in to the clean eating buzz. Our friends at Little Bird have a brand new detoxing deal to support your quest for Winter Wellness. We've given the Spring Clean a test run before and loved the convenience of a delightful delivery to our door (or workplace if you prefer). The latest pack, released this week, again features six drinks and a seasonal salad. But Megan May and her crew have put a spin on things for this notoriously buggy time of year. Juice one has a touch of tumeric, famous for its antioxidants and flu-fighting powers. The energising almond and cacao milk has seen the addition of reishi - a mushroom powder that's said to reduce stress. Juice 5 is brand new and laced with a ginger zing while the last pre-dinner green smoothie has been mixed up with mango and spirulina. We love that Little Bird are shaking things up, making this one-day cleanse more like a treat than a chore.
This competition is now closed. Thanks for entering!
WIN! You can win yourself a Little Bird Winter Wellness Pack valued at $110. Entry is only open to our Auckland readers and the winner will be contacted via email to arrange a day that suits. Enter your details below to be in the running.
Still Hungry? Read more:
• The best ice cream in NZ revealed
• NZ wins big at world cookbook awards
• Moves and grooves in the Auckland dining scene
www.nzherald.co.nz