After a destructive storm dampening the opening on Thursday, blue skies and sunshine greeted the thousands of happy visitors who streamed into the Coca-Cola Easter Show yesterday.
From the opening time of 10am through until closing time, the show was busier than it had been in years, with families taking advantage of free entry and sunny conditions.
CEO of ASB Showgrounds Mark Frankham was delighted by the roll-up crowd today and says it vindicates the decision to offer free entry for the first time in the show's history.
"It's a fantastic opportunity to give something back to the people of Auckland," said Frankham.
All areas of the show were busy, but clear crowd favourites included FarmWorld with huge flocks of children getting amongst the animals, and the New Zealand Strongman Competition which filled the main stadium throughout the day.
View Gallery: Auckland's Easter Show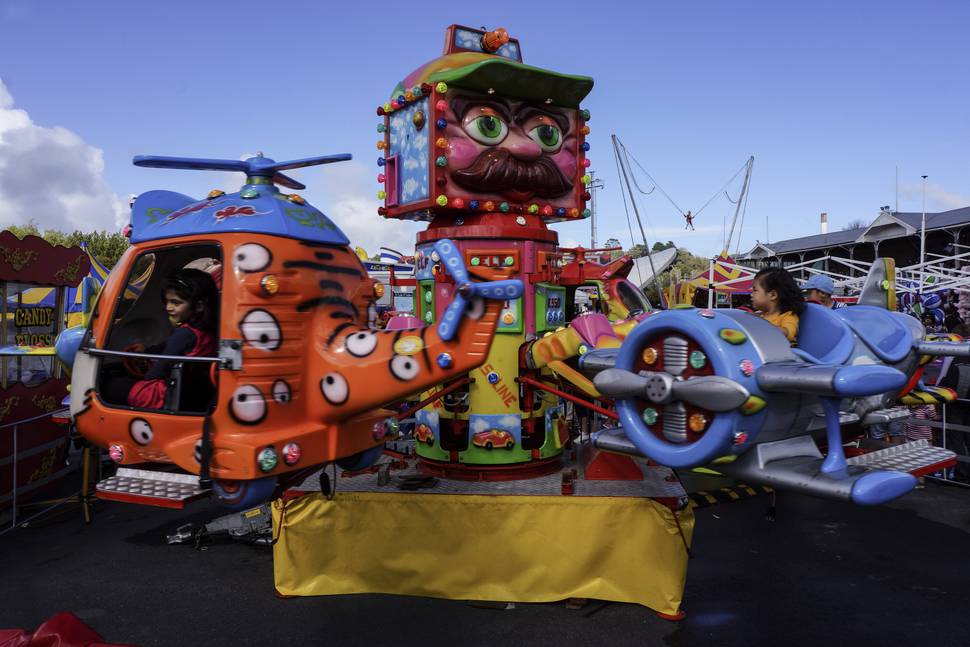 Other attractions such as children's stage show Pinnochio, vibrant cultural performances and the many thrill rides likewise saw crowds of happy customers.
A new attraction to the show in 2014, the 11 meters tall SuperFly Waterslide even had some enthusiastic patrons sliding down in their clothes if they didn't have togs on hand.
The ArtWorld exhibition organisers also reported a large number of sales of Photography, Ceramics, Woodcraft, Glass and more in New Zealand's largest art competition.
And to end the Coca-Cola Easter Show each evenings the free spectacular fireworks show lit up the sky above the ASB Showgrounds.
"My advice to families is to look at the website, plan your schedule of activities and come along to enjoy a fantastic long weekend of entertainment!" says Frankham.
All details of the Coca-Cola Easter Show can be found at www.eastershow.co.nz