There was no rainbow, but the glorious sun drew thousands to Auckland's most colourful festival, the Big Gay Out.
The mainly gay men and women arrived in drag costumes, rainbow coloured outfits and some almost nude - covered by only body paint.
Being an election year, politicians too flocked to the event at Pt Chevalier's Coyle Park.
Prime Minister John Key arrived wearing a yellow polo shirt and played a game of beer pong and chatted with drag queens and gay men and women in the crowd.
This was the eighth time he had attended the event, and told the crowd he had voted for Labour MP Louisa Wall's Marriage Amendment Bill, which gave same sex couples the same rights as heterosexuals in marriage.
SEE A GALLERY FROM TODAY'S CELEBRATIONS HERE: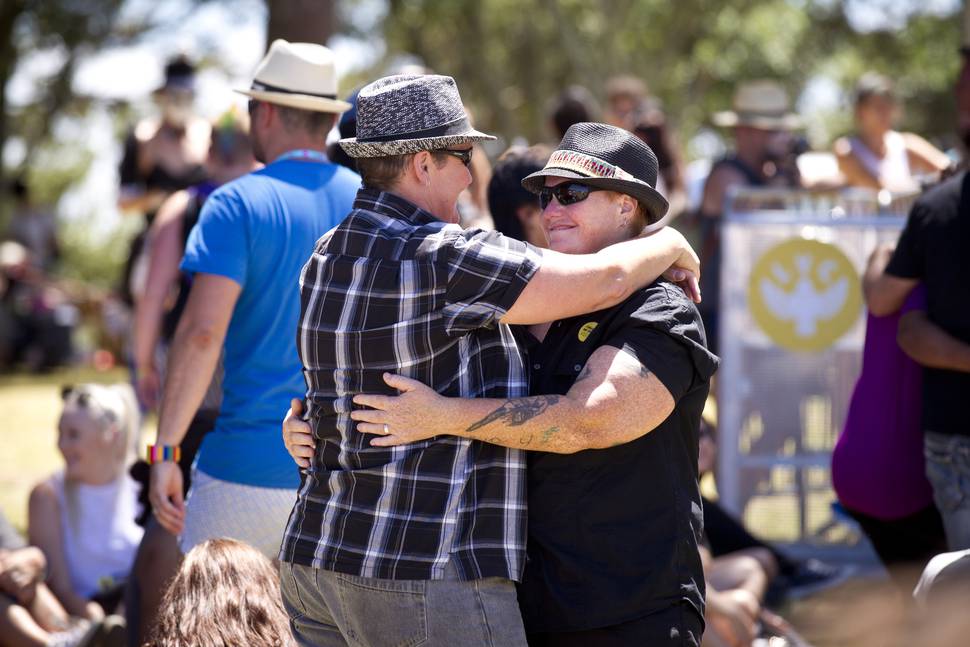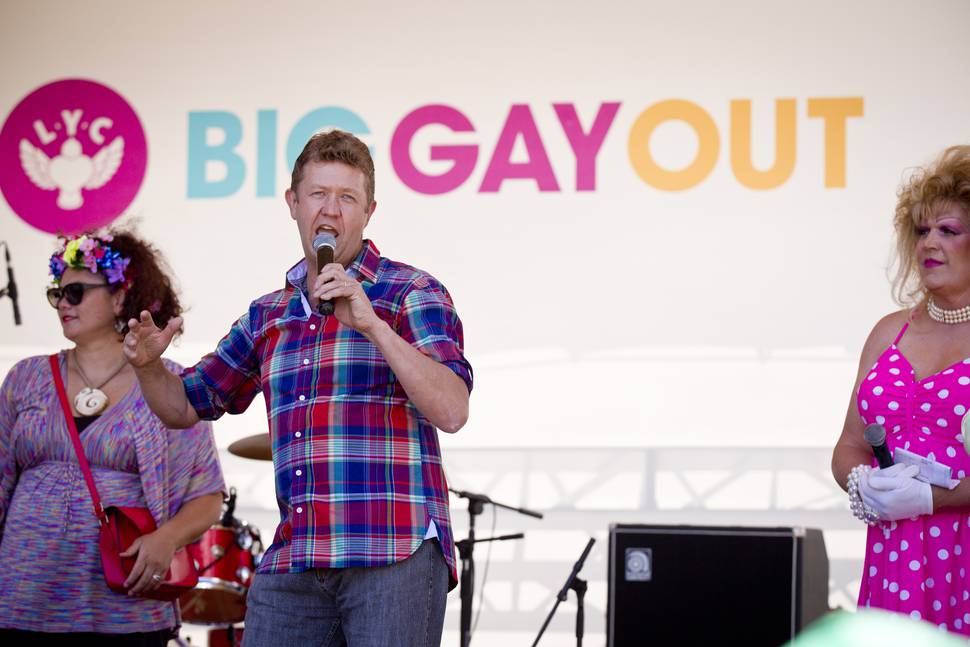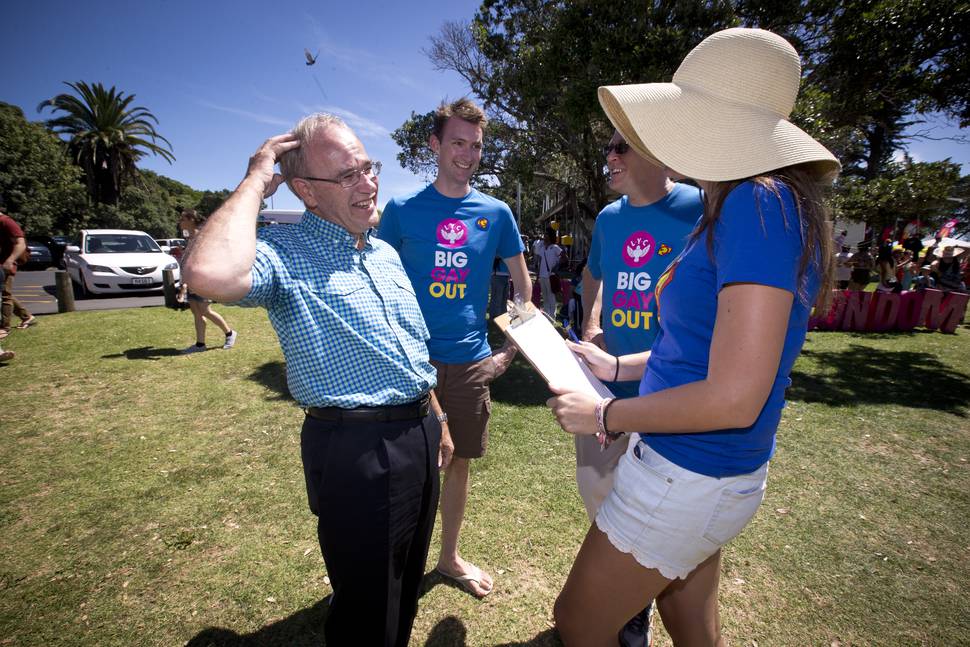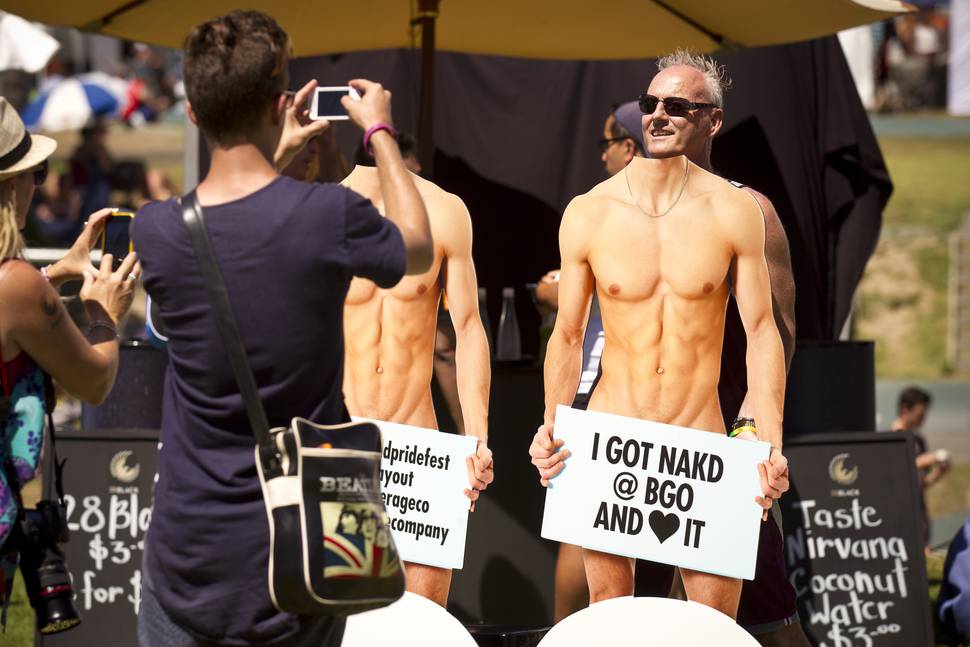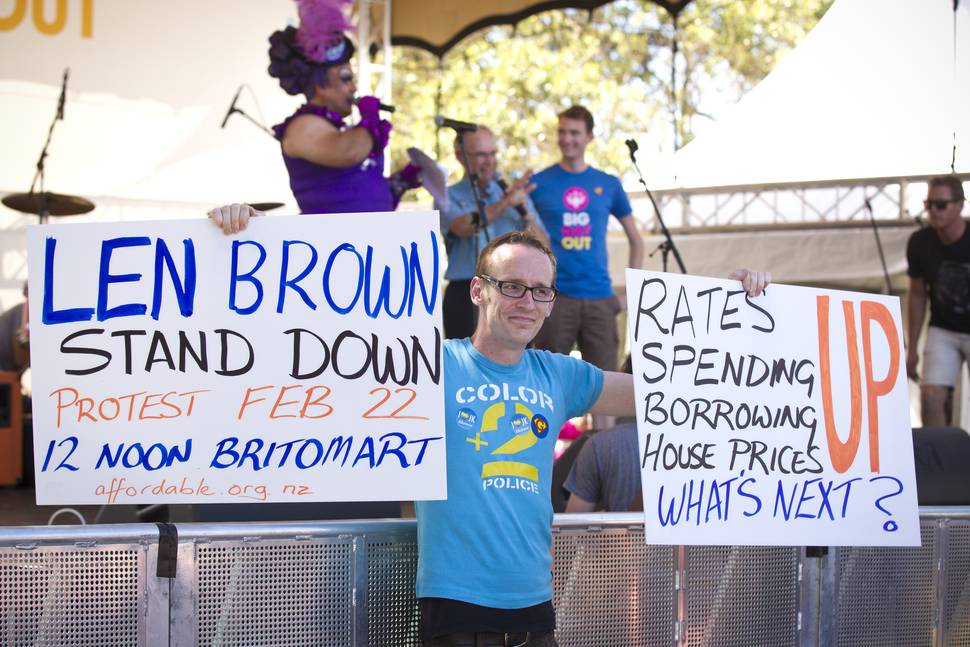 Earlier Labour Party leader David Cunliffe told the crowd to remember who their real friends were come the elections, saying it was Labour who brought about the homosexual law reform, civil union and marriage equality.
Embattled Auckland Mayor Len Brown, who also spoke, was met with a lone protester who was also promoting a march to get Mr Brown to stand down as mayor.
Big Gay Out is part of the Auckland Pride Festival, which opened on Friday.