Veteran forward Simon Mannering is hoping Kiwis fans come out in force and match the enthusiasm of Tonga's legion of supporters at Saturday's Rugby League World Cup clash in Hamilton.
The 31-year-old is expecting a loud and festive atmosphere at Waikato Stadium for the crunch game to decide which side finishes top of Pool B to claim an easier path into the knock-out stages of the tournament.
The winner will face either the third-placed side from Pool A, likely to be Lebanon, and remain on the opposite side of the draw to reigning champions Australia, while the loser is expected to meet Fiji, the top team from Pool D.
Ticket sales have already hit the 20,000 mark - exceeding last week's bumper crowd of 18,000 that turned out to see Tonga outclass Samoa 32-18 - and tournament organisers are hoping the match will be close to a sell-out.
Kiwis fans found themselves outnumbered and drowned out by Samoa's vocal supporters in their first-up win at Mt Smart Stadium and are expected to be in the minority again this weekend, but Mannering hopes local fans get out to back the boys in black and white.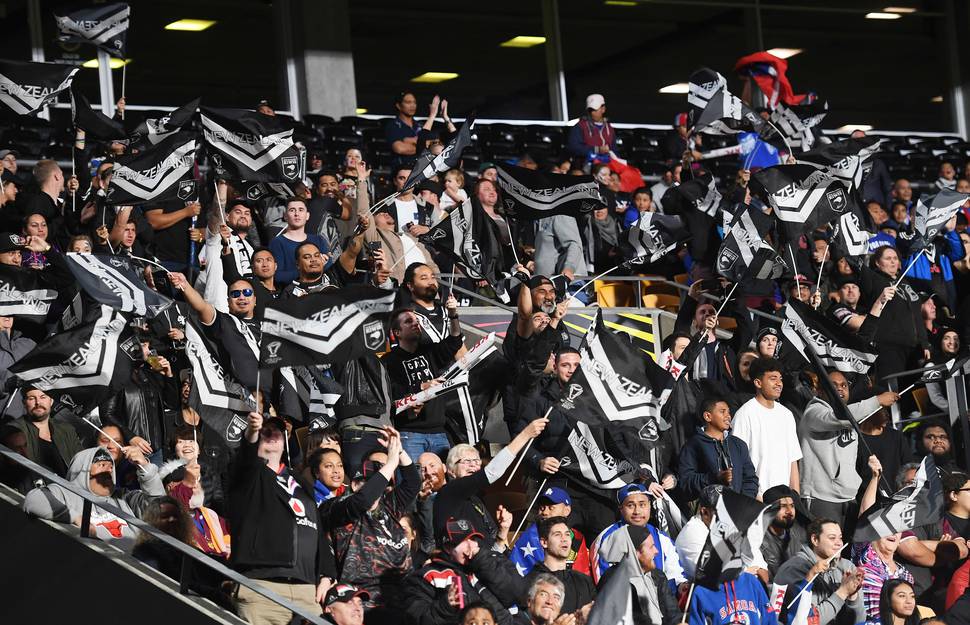 "Of course it would be nice to get some great support behind us but whether they're supporting Tonga or us it's going to make a great spectacle," Mannering told Radio Sport.
"We felt it in our very first game, the Samoan fans are more animated and it made a really good atmosphere.
"And watching that Samoa-Tonga game it looked like it was pretty loud.
"So I'm just hoping for a full stadium. Out supporters out there I'd love for them to come out and support us and get behind us because we might be outnumbered but I think it's going to make for a real good show and a great crowd."
Either way, the unflappable former Kiwis and Warriors captain won't be bothered if Tonga are the crowd favourites, saying players from both teams can draw on the atmosphere in the stands.
"Once you're in the game you don't really notice it as much but when there's the odd stoppage you sense what's going on out there.
"I definitely feed off it, it gives you a bit of a boost. Whether they're cheering for or against you it adds to the atmosphere."
Meanwhile, the visitors continue to ride a wave of emotion on the back of the fanatical response they received during a week-long visit to Tonga last month and in their time in New Zealand over the last 10 days.
Tongan hooker Sione Katoa said the side had drawn confidence and belief from their supporters in the stands during tough stages of last week's 32-18 win over Samoa and is counting on that continuing this weekend.
"We loved it. There was that part when the crowd was singing when one of the boys scored," said Katoa.
"It does give us a bit more motivation but it was pretty overwhelming.
"Like the boys say, we've all got big hearts and we all want to do our best for our families and for our nation.
"All the support we get from back home and even here, Hamilton and Auckland, with people traveling, Wellington as well, it's overwhelming."