Fancy something a little different, but that at the same time represents New Zealand to its core?
Patuna Chasm has been coined the hidden gem of the Wairarapa, only an hour and a half from Wellington, but a more appropriate description could be 'a quintessential Kiwi adventure'.
It boasts a stunning chasm with walls of moss and limestone with fossils, native bush, waterfalls and an adventure that embraces climbing down rustic rope and ladders into the heart of the Ruakokoputuna River.
To start our adventure we wound our way down the long gravel road to a picturesque little farm where we met your classic Kiwi farmer.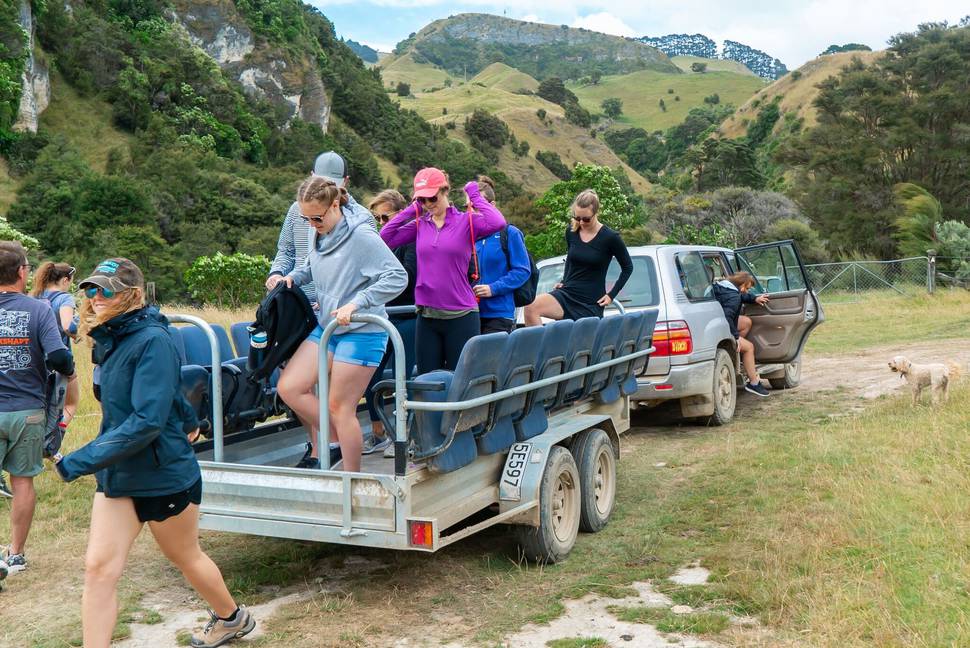 The farmer, a man of few words, drove us to the start of the walk and proceeded to give us directions along the lines of 'when you get to split rock, take the right-hand side, you'll know it when you see it'.
So we left traipsing through your typical but beautiful forest for a few minutes before beginning the start of a small uphill section with steps carved naturally from people gone before until we reached the first test of nerves — a ladder some 10 metres long, tied together with ropes that led to knee deep water, out first encounter with the chasm.
Wading through the water we took the optional turn upstream to visit the cascading waterfall.
Flowing off the moss, it created a spectacular sight as the sunlight hit the wall.
Walking through the chasm there were many additional twists, turns, corners and caves that we explored along our way.
After one turn we began to walk through slightly deeper water, entered a cave and found ourselves walking into darkness.
It's a funny thing what the mind can do in the dark.
Suddenly thoughts of 'did we turn the right way' entered my mind but were quickly chased away by thoughts of 'how cool it is that this natural, untouched place is pretty much in my backyard'.
Rays of light started to appear and with each step we took, light broke through.
As we came through the cave greenery was revealed above with water droplets falling down between the walls of the chasm creating a magical atmosphere.
We continued through the chasm carved by years of water gushing through the rocks and took the turn that allowed us to continue down the river and swim out.
It became deeper and deeper and we quickly abandoned any thoughts of keeping our clothes dry, swimming the last few metres before reaching a bank and walking back through fields of long grass until we reached our starting point.
The walk has become popular in recent years yet the landscape is largely untouched, and it is this which makes the walk unique.
No built in steps — only hand held ladders and rope to help you experience one of New Zealand's quintessential Kiwi adventures.
Patuna Chasm closes for winter at the end of March and reopens November.