On the back of a strong 12 months for New Zealand's alt-country scene Eb & Sparrow will embark on a nationwide tour next month following the release this week of their third album Seeing Things.
The band, led by Ebony Lamb, recorded the the album in historic Wairarapa homestead Ahiaruhe, using vintage recording equipment and instruments.
Lamb's enigmatic, sultry voice is right at home in this setting, almost spooky at times, but also warm in a Mazzy Star kind of way.
Eb & Sparrow's tour will start in Paekakariki on March 24, with remaining gigs across the country at venues including the main centres and Hawke's Bay, Whanganui, Dunedin, Palmerston North and Featherston among others. More details at www.ebandsparrow.co.nz.
Jamie McDell will release her third album in May, taking it on the road with a full band on a New Zealand tour.
The album Extraordinary Girl sees McDell return to her country songrwriting roots, a different track from her other current project Dunes, her collaboration with sister Tessa.
First single off the album, Tori, features backing vocals from Kasey Chambers.
McDell said Tori tells a true story and she isn't afraid of naming names.
"I wrote this song on a spring afternoon sitting at a wooden desk in Inglewood in around 10 minutes. I was reflecting on an old love of my partners' and the lyrics and melody started to flow. I admit - I was nervous to release something so factual, but I've never been one to go back and edit my music once I've completed a song so it is what it is."
The first tour dates announced include Auckland on May 4, Whangarei on May 5, Christchurch on May 11 and Hamilton on June 8, with more dates to come.
Extraordinary Girl will be released on May 4.
Paper Cranes' new song Midsummer was inspired by singer Fraser Browne's Time in Stockholm.
He said he had been reminiscing about his time in the Swedish city - long, never-ending summer nights filled with midnight football games, dinners and parties.
The Kiwi indie folk band's upbeat track is summer time all over, a cross between Goldenhorse and the Beautiful South, with sweet, jangly guitars and even sweeter vocal harmonies.
A new album is due later this year.
Aussie rock duo Hockey Dad are headed this way with a new single and new album.
I Wanna Be Everybody is the latest track from the album Blend Inn, which was released this month.
Described as an "infectious and surprisingly vulnerable pop-rock song" it navigates themes of social anxiety.
Hockey Dad will play in Christchurch on March 30, Dunedin on March 31, Auckland on April 4, Wellington on April 5 and Raglan on April 7. Good Boy will join them for the latter four shows.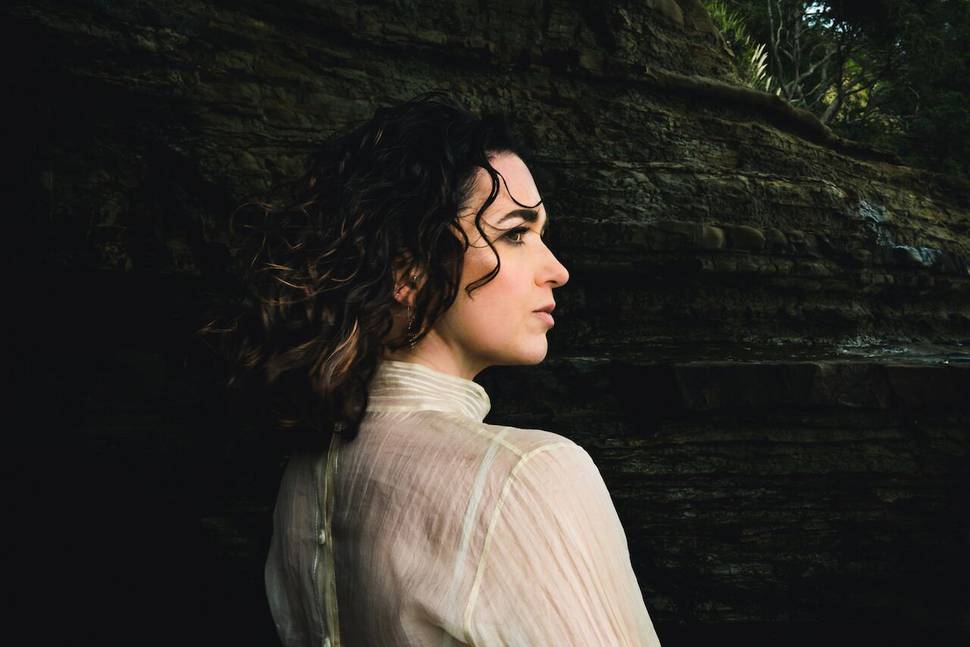 Julia Deans has released a taste of what to expect from her upcoming shows with Marlon Williams and her new album We Light Fire.
The new single Clandestine has proved a fan favourite in recent live performances.
Deans says the song is about acknowledging your actions & preparing to ask forgiveness.
We Light Fire is due out in May.
Industrial pop musician October, aka Emma Logan, says her new single 1000 Eyes compares the relationship of audience and performer to that of a romantic relationship.
"I think there's always been such an interesting dynamic of giving and receiving, much like romance - there's an aspect of courting involved, and there's always the apprehension that it will be unsuccessful - yet it's a thrill."
The Blenheim-raised artist wrote the track and co-produced it with David Wrench (The XX, FKA Twigs).
- SoundBites is a weekly compilation of music bits and bobs, and also appears in NZME's regional newspapers.