Horowhenua brothers Patrick and Callan have won Keep New Zealand Beautiful's award for Tidy Kiwi Volunteer of the Month for March 2020.
The two brothers, Patrick (8) and Callan (4), are already putting into practice what it means to be a 'Tidy Kiwi'. One day on their walk to school, Patrick mentioned to his grandmother how much rubbish was on the streets and alleyways that made up their school route.
His grandmother, Linda Fletcher, saw this as an opportunity to educate her grandsons on litter and the importance of keeping their streets tidy.
Since becoming aware of the litter problem, Patrick, with the help of his younger brother Callan, has become passionate about cleaning up his environment.
In fact, he has become so passionate that he has even helped tidy up his school grounds and been recognised by the school for his efforts.
Patrick and Callan's parents continue to educate them on picking up litter and have taken them out on weekend clean ups, which they enjoy and receive lots of positive encouragement from bystanders.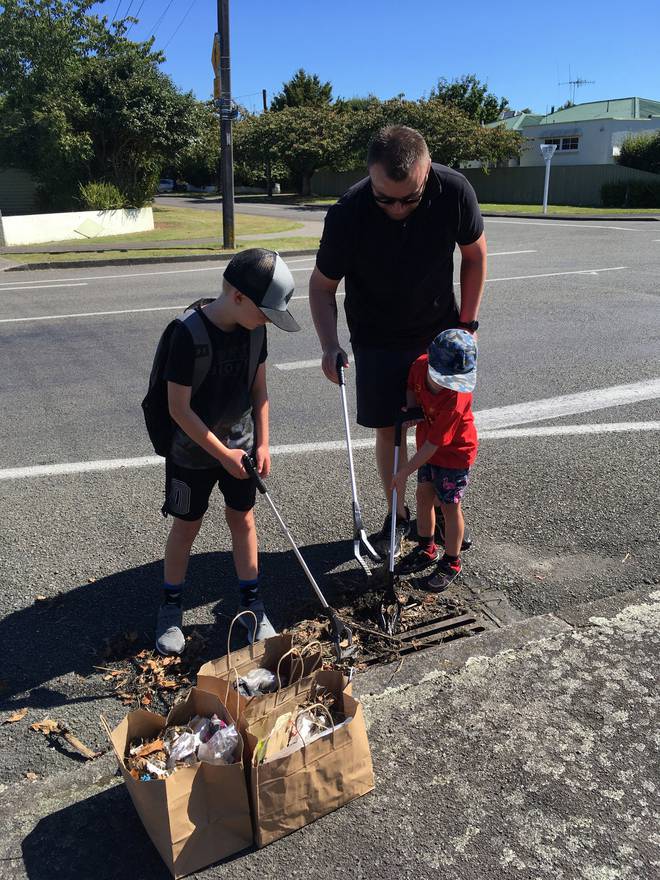 The two boys were nominated by Horowhenua District Councillor and Keep Horowhenua Beautiful chairperson Victoria Kaye-Simmons who said she often sees the two young boys doing the right thing picking up rubbish as they walk the local streets.
"They do such a great job! They're very motivated and caring waste warriors! It's great for them to win this award to acknowledge their efforts and encourage them to continue."
The Tidy Kiwi Volunteer of the Month is selected from nominations made across New Zealand. Winners of the Tidy Kiwi Volunteer of the Month receive a $100 donation as well as a prize pack that includes a Keep New Zealand Beautiful t-shirt, Resene paint voucher and more.
If you would like to nominate someone for Tidy Kiwi Volunteer of the Month, please visit Keep New Zealand Beautiful's website knzb.org.nz