Palmerston North's The Square was abuzz with all manner of rural activity and there was plenty to do for the kids.
Several national championships were held, such as gumboot throwing, coal shoveling, tree climbing, speedmilking, speed fencing and speed shearing.
The public could have a go at gumboot throwing, haystacking, digger driving, barrel rolling and egg throwing and catching.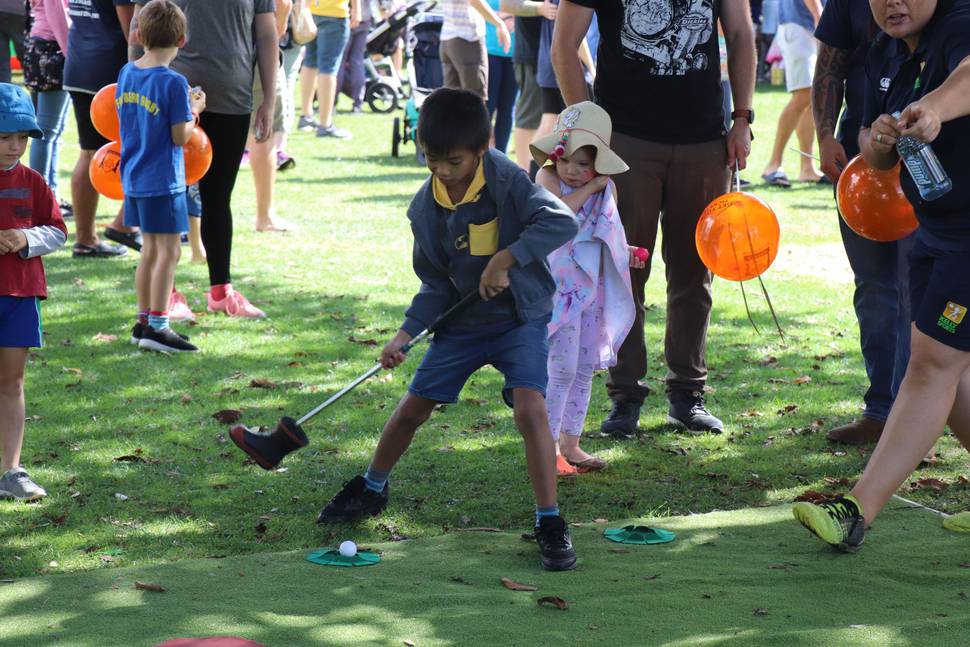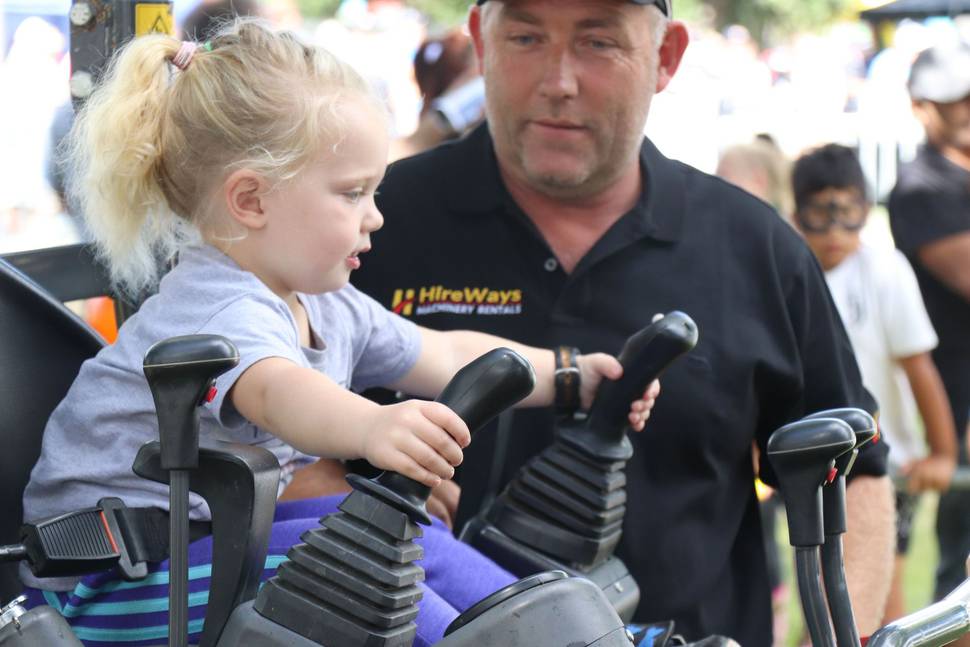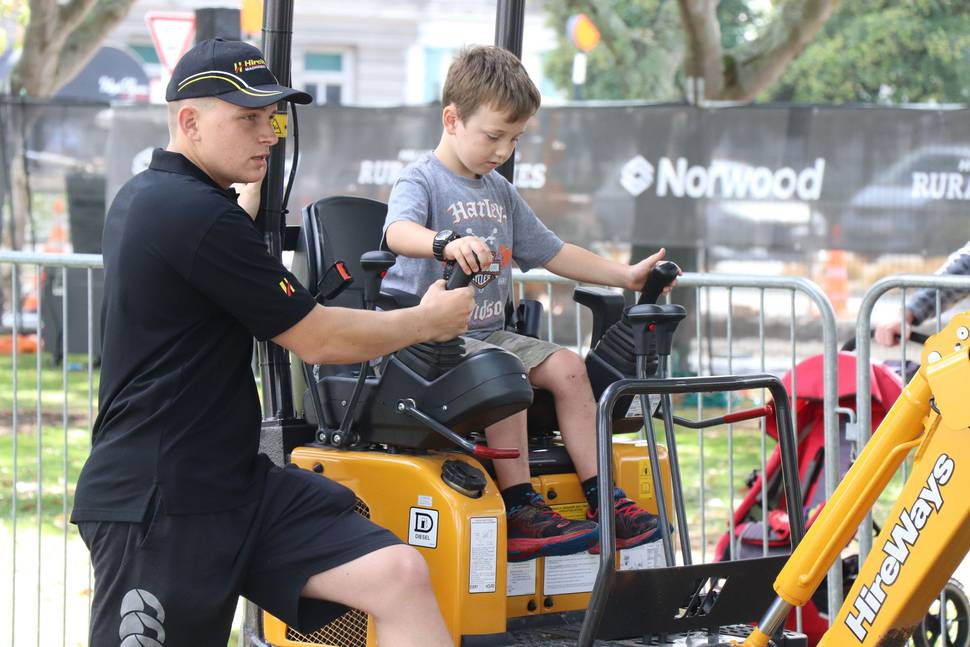 There were the Highland Games 'Heavies' facing off between kilted Aussies and Kiwis, the woodchopping championships, of course sheep dog trials, to name a few.
For the kids under 12 years old there was a special section full of activities, such as digger driving, toy digger racing, tree climbing, rides in a cart drawn by a miniature horse.
They could play netball with a few Silver Ferns, do sack racing, play gumboot croquet, and soccer.