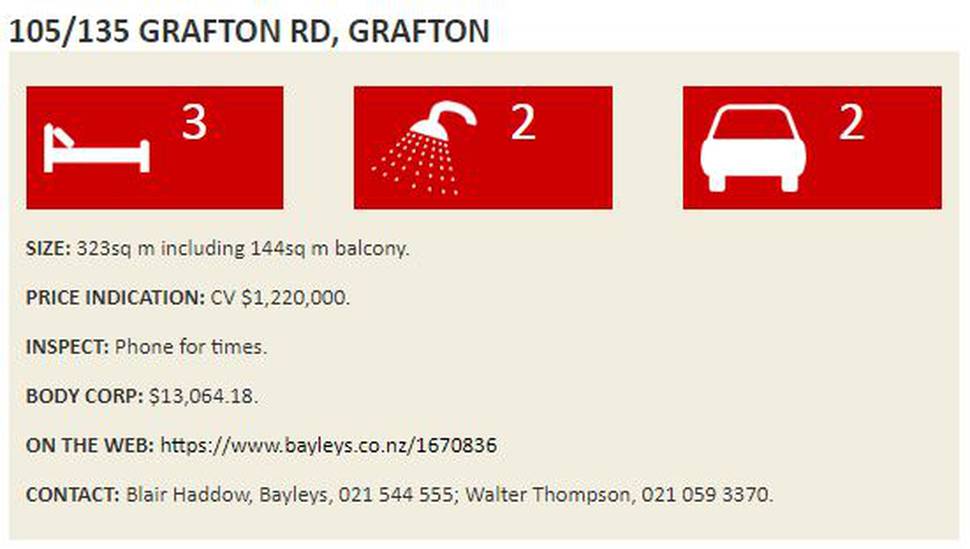 You could call Margaret and Kevin Sparks accidental apartment dwellers.
They were living happily in Westmere. Margaret was running a cafe-bar in Grafton. Kevin travelled a lot with his job running an insulation business.
Then serendipity struck. They happened to know the person living in apartment 104 at Phoenix Gardens, and friends moved into the complex. When they heard this apartment on level one was for sale, they decided to have a look.
They looked at it on a Friday and bought it on a Saturday.
"We just thought this could work, this is us," says Kevin. Margaret was close enough to her work to walk there; Kevin had easy access to the motorways for the travel required for his work.
It was the deck, especially they say, that won them over. There was no way they would feel boxed in with the 144sq m (more or less) of deck running the length of their corner apartment, bringing in all-day sun. Plus, they had the 2.7m high studs.
"The deck especially makes the apartment feel really spacious," says Margaret, "you don't even need to step outside." At night they are treated to a show of city lights.
The building is pet-friendly, so they could bring their cat. And when they took four weeks' holidays at Christmas, they could lock the door and not worry about the apartment.
They have been here 13 years now.
"We get views of the water and city from our apartment and deck," says Kevin. "We sit out on the deck; we'll have breakfast lunch and dinner out here. We even thought about putting petanque terrain at one end of the deck, but we have been so busy with our work we never got around to it.
"And it's good having no lawns to cut."
And though they do hear city and traffic noise on the deck, when they're inside any sound becomes a muffled background hum, hardly noticeable.
Their apartment has the main lounge, dining and kitchen as you come in from the hallway, opening to the deck — as do the three bedrooms. There are two bathrooms and a separate laundry.
And the Sparks love the complex's amenities — spa pool, pool, driving range, gym, tennis court and a pavilion for entertaining. When their grandchildren stay, they head straight for the pool.
"They don't build apartments like this any more," says Kevin referring to spaciousness of the apartment and the complex. There's .8ha of shared grounds. Their car parks and lockers are a generous size, too, and there are 18 car parks for visitors inside the safe, gated complex.
Residents get together for a regular curry night. There are a lot of owner-occupiers here and Kevin and Margaret have found them welcoming and friendly. And it's an easy walk to Parnell, Newmarket or Queen St if they want to go out to socialise.
Kevin goes for a run in the Domain every morning. It's also in the double grammar zone for families who want to live in zone.
They hadn't been intending to leave their apartment but when Margaret's father died, they had the opportunity to return to the family home Margaret had grown up in, which would also mean her sister could continue living in the home's attached flat.
"The only thing is," says Margaret, "I will have to teach Kevin how to use a lawn mower again!"