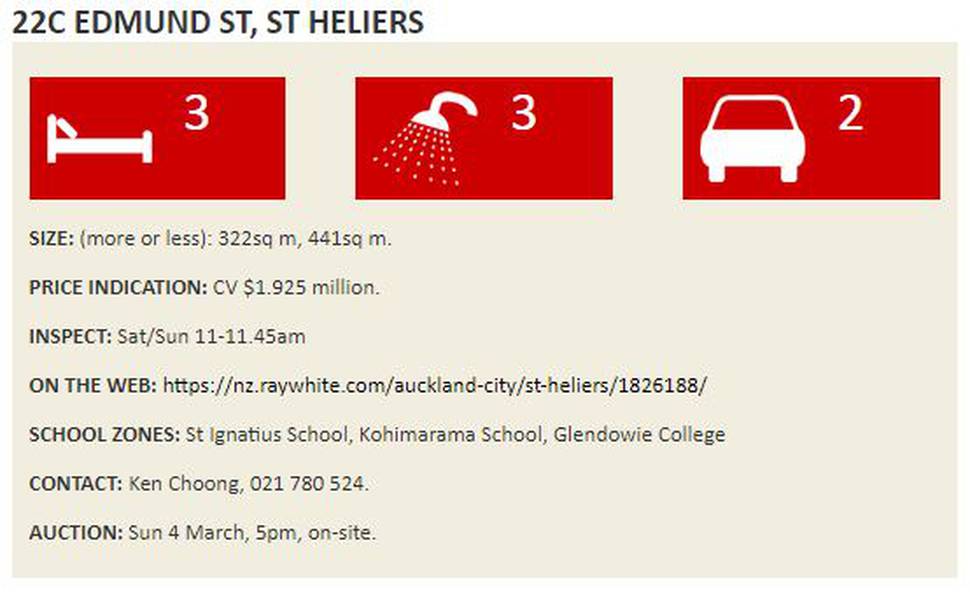 In 2006, Don MacKenzie and his wife Jane McKenzie (each spells their name a different way) bought their first home together in a quiet little corner of St Heliers — down a long drive shared with only their immediate neighbours, enjoying privacy and little noise apart from birdsong and the sound of rustling leaves for the next 20 years or so.
"The property appealed to me straightaway because it was almost new, and it had the advantage of a self-contained studio downstairs. At the time, I had teenage children, so that was handy."
Set over three levels, the well-maintained house with its steel roof, recently re-stained cedar boards and freshly renewed plaster has a bright, tall, sunlit atrium, with smart dark brown kwila floorboards, right inside the front door.
The main living is on the middle level where a large kitchen has polished floors and casual dining space which segues neatly into the living room, where there's also plenty of room for more formal dining along with couches and coffee tables.
The interior decor and colour scheme is elegantly neutral and the kitchen's classic units have stood the test of time, looking fresh and contemporary.
Two sunny bedrooms can also be found on this floor and a large family bathroom, along with a powder room for visitors.
The master suite is at the top of the house with a walk-through wardrobe beyond which is the 'his and hers' bathroom.
"Jane's the one needing all the wardrobe space," says Don. "I could fit all of mine on to one shelf."
There's also a big living area which currently doubles as an office and library.
If you're tall, there's a peek of Rangitoto to be seen through the main window, looking across the rooftops of the popular seaside suburb.
"There's been a lot of development since we moved in, but it's all been done tastefully and in keeping with the style of the neighbourhood," Don says.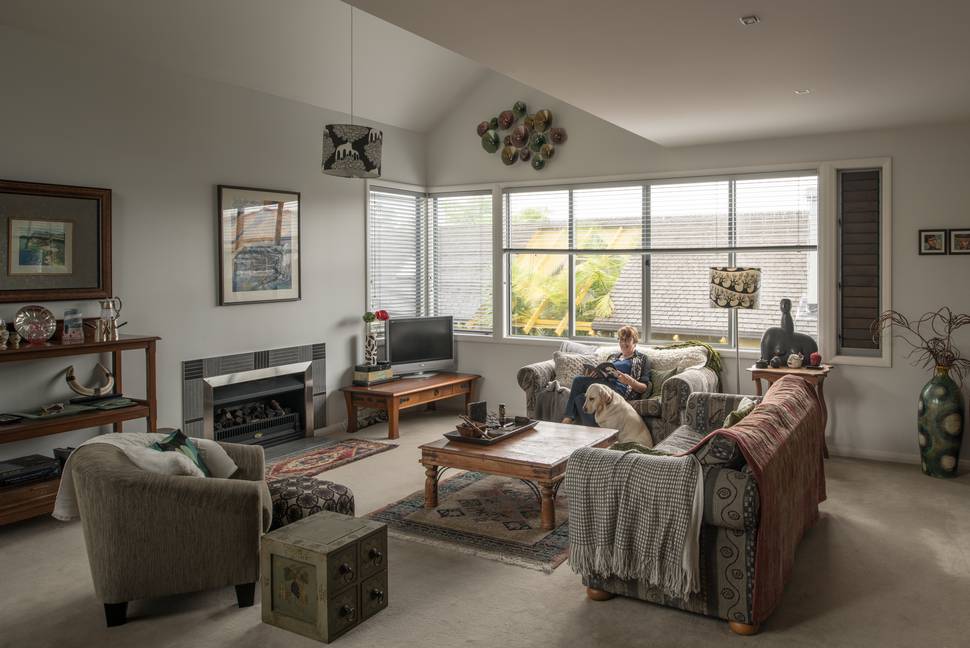 Outside the house, a series of garden rooms, reached via concrete steps, are easy-care with lots of palms and other subtropical plantings.
It culminates in the main terrace — an absolute suntrap and there are large glass bi-fold doors, opening out from the kitchen.
Don keeps his beloved sports car in the internal-access, roomy double garage with its extra-wide rolling door and there's a laundry down there along with the central vacuum system, which he says they couldn't live without.
He explains that Jane grew up in Cockle Bay, Howick and, because she's a trained designer, she's been longing to create something special from scratch for their retirement, so that seemed like a good spot to move back to.
"The new house is well under way and we can't wait to get there. But we've been very happy here and have many good memories. The neighbours have been great and some of us have become close friends," says Don.
Luckily he and Jane will still be near the water at their new home because the proximity to St Heliers and Kohimarama beaches has been one of their favourite aspects of this location.
Don says that all they need is nearby and St Heliers Village is nice and friendly with excellent amenities, plus there's easy access by car to the city, along the waterfront.