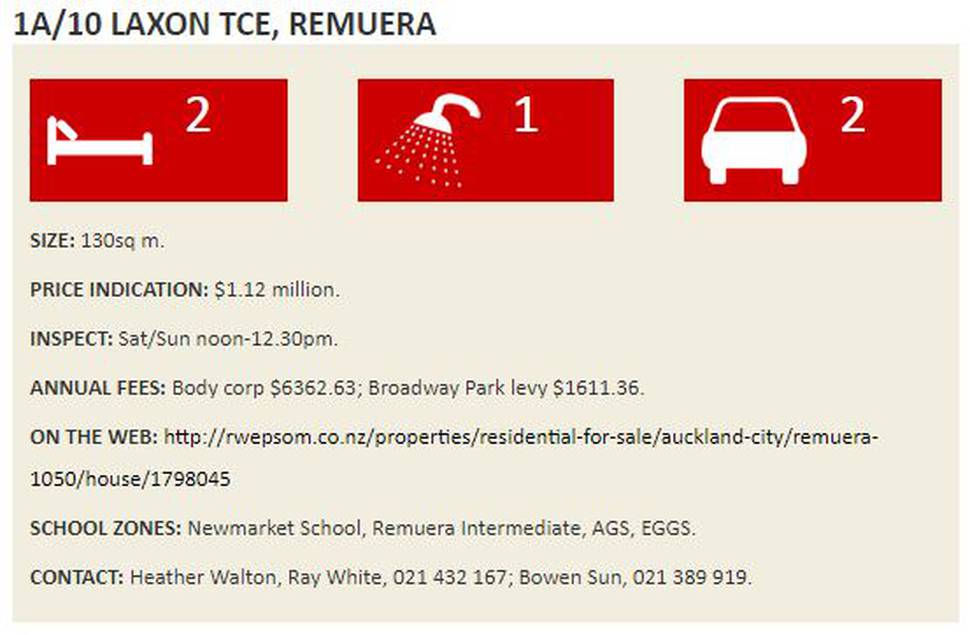 Jan Gaskin's introduction to Broadway Park had a domino effect that's still going.
The country head of a global clinical research organisation had never heard of Broadway Park when she returned from living in Melbourne, despite previously having lived nearby in Parnell.
That was about nine years ago, when her company leased her an apartment within Broadway Park for several months and she became hooked on the complex.
Jan says: "I hadn't even realised that this existed. Straightaway I liked the privacy within the development and its facilities, which include two indoor pools, two tennis courts and a gym.
"Also it's an easy walk to Newmarket, Parnell or Remuera with a train station nearby which is a big plus for a lot of people."
An agent who'd been unsuccessfully showing her properties to buy elsewhere approached the previous owners of this apartment, which wasn't officially on the market, and Jan's search was over.
She says: "A lot of apartments are just square boxes and I wanted something different from that. I walked in here and liked its airiness, spaciousness and the open feeling its outlook gives you."
Jan has loved living in this two-bedroom apartment. But she's a keen walker and not long ago spotted a larger apartment for sale only around 50 metres from this one in a different building in the complex.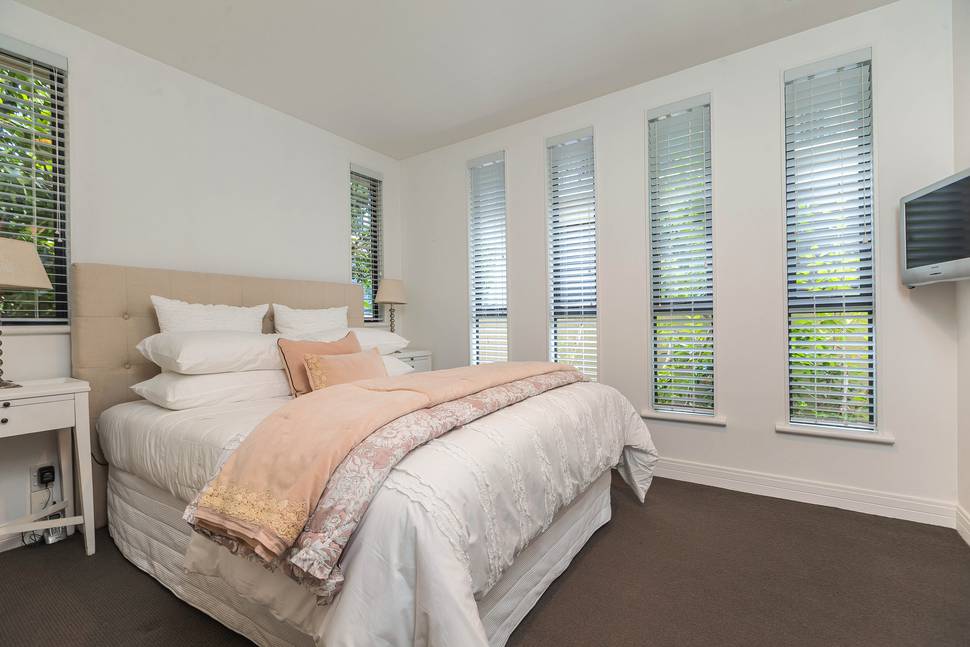 And since two of her three sons and her four grandchildren live overseas, she decided it'd be nice to have somewhere larger for when they come to stay, so she bought the three-bedroom apartment with an additional self-contained flat.
She's already moved buildings, making her new abode the third residence she's lived in in this complex and this apartment seriously for sale.
Whereas many of Broadway Park's buildings are reached off Middleton Rd, you drive down Sarawia St off Parnell Rd not far from the southern end of the Domain, to get to Laxon Tce. The Domain is another place she walks to from here, often going after work.
Her building of only five apartments at the tip of a quiet cul-de-sac has additional non-allocated parking spots just outside. However, apartment 1A comes with an internal-access double garage with storage space off it.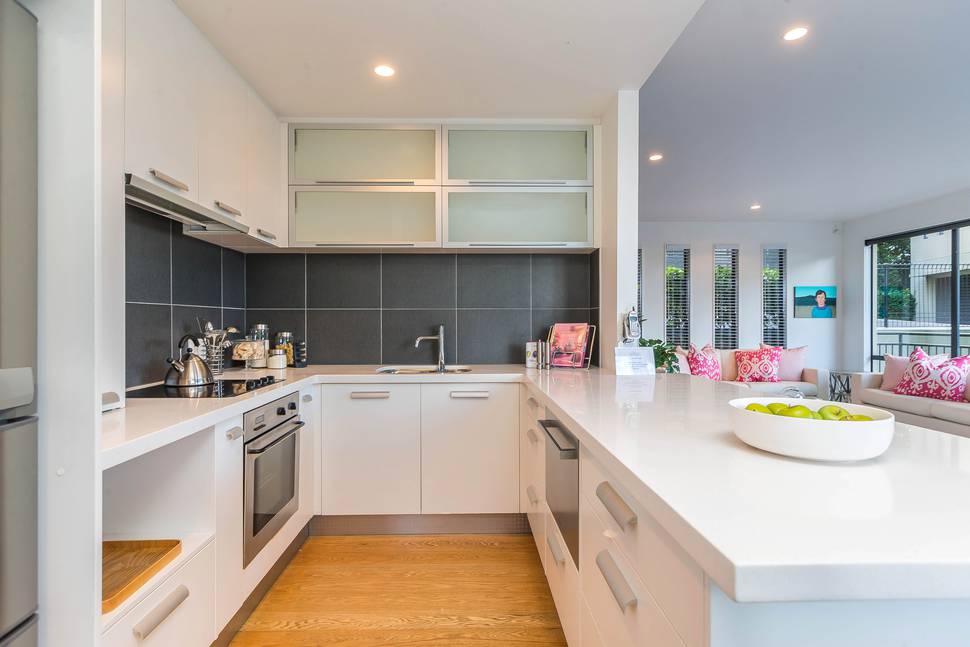 Her auto-opening double garage door accesses her half of a quadruple-width garage, and a neighbour owns the other half.
There's a door from her garage straight into the building's foyer. Her single-level apartment is the next level up.
Jan says: "People often come in and say 'wow, I was expecting more of a traditional apartment but this feels more like a home'. I think it's because it's so light and airy.
"And the open-plan living is generous."
Jan, who used to be a freelance interior decorator, painted one wall dark gray to provide contrast to all the white.
The north-facing living-dining-kitchen with heat pump opens to a covered front deck and has a far-reaching outlook including plentiful greenery.
Jan says: "I wake in the morning to the sound of tui. You don't feel like you're in the middle of the city."
She says the kitchen with its stone benchtop, deep drawers and bar seating is a proper kitchen, not some sort of compact compromise.
There are two bedrooms; one linked to the lounge by sliding doors which can be opened to look through that space.
The bathroom with wide shower and vanity has a cupboard laundry off it, outfitted with whiteware. Jan has appreciated the size of storage throughout the apartment, including the storage cache off her garage.