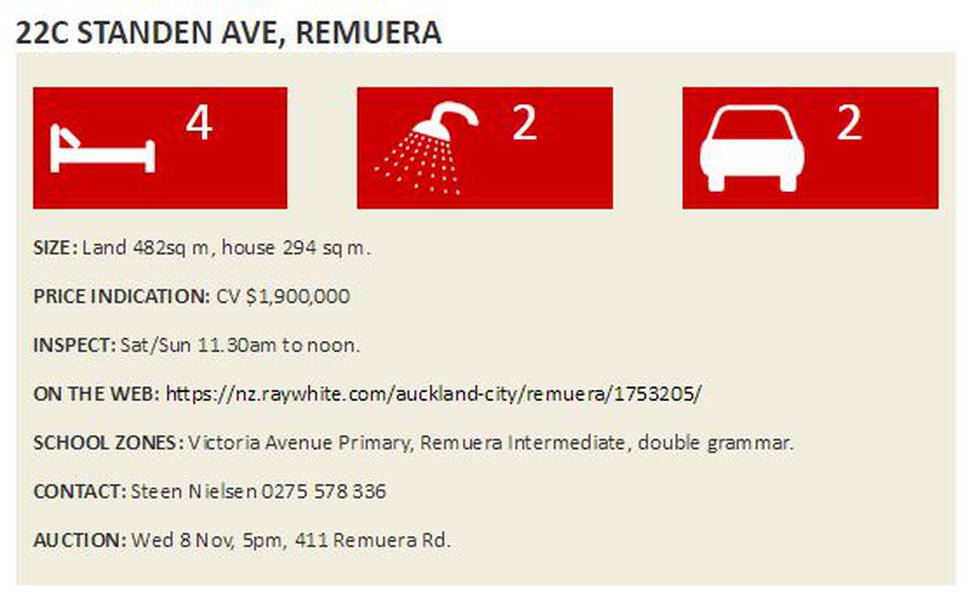 Mark Sceats and Lynley Averis have no hesitation in describing the leaky home nightmare they endured after buying their Remuera home 17 years ago - because it had a positive outcome.
"We'd only been here for a few weeks and suddenly all this water appeared in the house every time that it rained. It came down in cascades around the window frames and we had to put buckets everywhere," says Lynley.
"Because the house was only six years old we hadn't got a builder's report, so we didn't know our purchase was a ticking time-bomb."
With two small daughters, Emily, now 23, and Imogen, 18, Mark and Lynley found the impact of remedial work was inconvenient, expensive and emotionally draining, with lawyers and court hearings becoming a way of life.
"I can absolutely understand how the leaky building crisis led to marriage break-ups and suicides," says Mark. "It was the toughest time we've ever had.
"Luckily for us, the builder - who did a runner when we tried to involve him in our case - had used treated timber, so rot wasn't a big issue, but there were no flashings and we still had to have absolutely all the wood framing renewed and the cladding removed and replaced.
"We decided to bite the bullet and had it rebuilt to the point where it was practically a new house, with a new roof and new decking.
"There's never been a single issue since - it's as solid as a rock."
Sitting in a secluded spot at the end of a long shared driveway with security gates, the elevated three-level house is large at almost 300sq m.
Lynley who works as a MYOB consultant for small businesses has her office near the front entrance, so she can have clients visit without invading the family's privacy.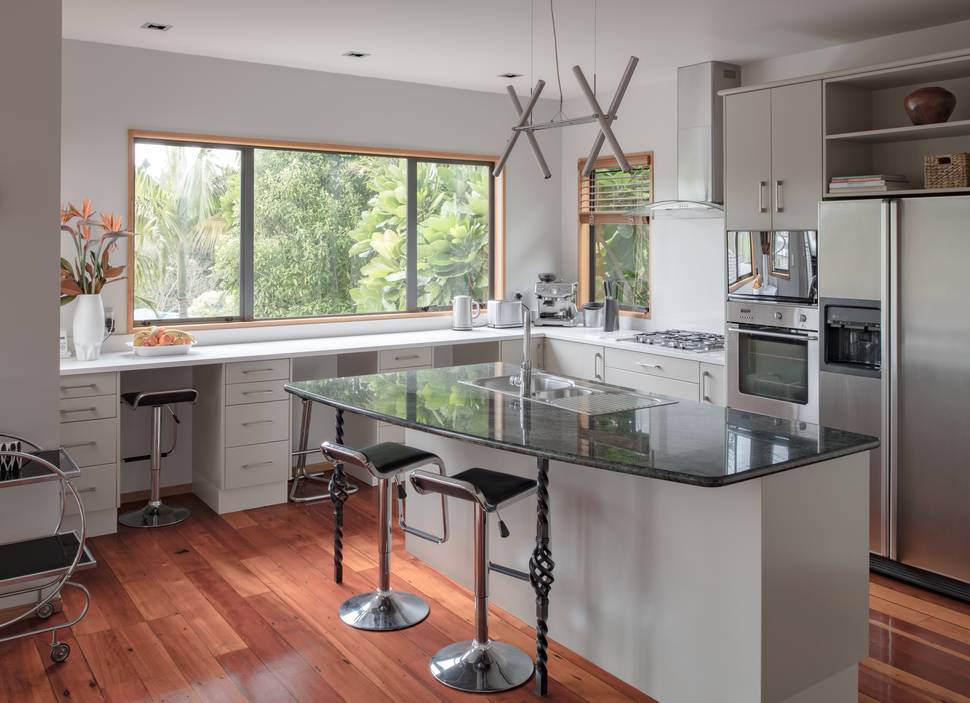 The powder room behind it is the only part of the house untouched in the rebuild. Also down here is an internal access double garage and separate laundry.
On the next level, lies the huge lounge and generous kitchen space - with new gas hob and benchtops. A separate formal dining room has rarely been used.
"The way we live these days is much more open-plan," he says.
The girls' bedrooms and the spare room are sunny with garden or neighbourhood views and the master suite has its own bathroom and walk-in wardrobe.
There's also a family bathroom with a spa bath.
Although the section size is modest, the space is well used, with discrete garden "rooms", including a main area with barbecue, outdoor fireplace and a lap pool with seawater, which is heated by solar panels on the roof.
A pretty courtyard has established trees and shrubs, and is ideal for growing vegetables.
The neighbourhood is friendly and the girls attended Victoria Avenue primary school, with their father often leading the walking school bus.
"Schools were a big driver for us because we wanted them to go to Epsom Girls' Grammar and they both did very well there," says Lynley.
With Emily now working overseas and Imogen heading to Canterbury University next year, Mark and Lynley don't fancy rattling around in their big house so they've decided to move north of Auckland and will keep a small pied-a-terre in the city.
"It was a hard decision but we feel that the time is right.
"At least we can feel confident that the new owners will be buying a top-notch, quality property."