By Leigh Bramwell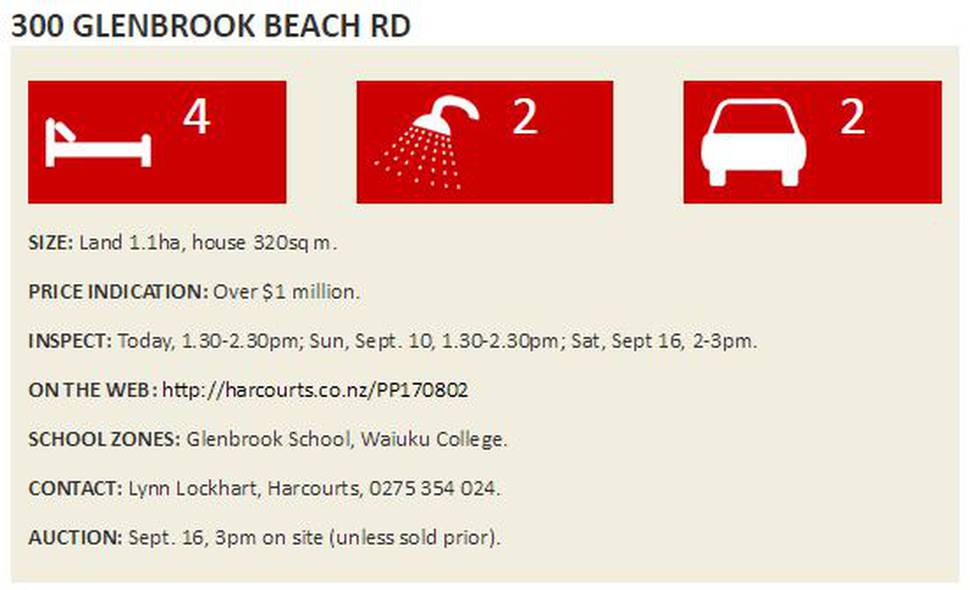 It's not often people say they had great fun building their house, but Kath Vereker-Bindon and her husband Stuart enjoyed every step of the process, and Kath can give you one of the main reasons why.
"We did all the research and figured out the design well in advance of the build so we were always a step ahead when decisions needed to be made. That way we never got under pressure because we always had the answers."
Such an approach saves time, money and stress, and Kath still recalls the build with great pleasure, even though it was 12 years ago.
She and Stuart had always had the desire to build so they spent two or three years looking for the right piece of land.
They found a 1.1-ha block shaped like a slice of pizza. It had been subdivided off the whole pizza - a farm - and they were delighted they could enjoy the rural outlook provided by their neighbour without having to do any of the work.
Having said that, Stuart has worked hard on his own garden, planting every tree and shrub on the property.
They wanted a large house and Kath says one of the best design decisions they made was to match that space - 320sq m - with a 2.7m stud height and oversized doors to match.
"This is something we'd noticed when we were looking at show homes quite early on, and we could see it gave a great feeling of spaciousness. It added about $14,000 to the cost of the house but it was money well spent."
A good flow from kitchen to dining to family room was also high on the wish-list. They enlisted the help of Kath's sister in designing the kitchen and spent a morning at the joinery factory looking at their options.
The result is a kitchen with plenty of bench space, a built-in liquor cabinet and a scullery.
There's an adjacent dining room with space for a couple of wing chairs, and an adjoining family room, which enjoys the warmth from a log burner.
Vinyl wood-plank flooring has been used throughout the whole open-plan area to provide an easy-care, low-maintenance finish, which Kath finds attractive and practical.
The separate lounge next door is carpeted and has its own fireplace, and can be closed off from the family area by double doors.
"We decided having a separate lounge would give us the option of a slightly more formal space when we wanted it," Kath says.
The basic colour palette throughout the house is neutral with mainly off-white paintwork on walls and ceilings, and textiles in grey and cream and black, but there are splashes of colour to add interest.
The kitchen and dining space has a feature wall in a soft blue-grey, and both fireplace surrounds are painted in a vibrant brick-red called 'Tamarillo'.
The living areas have big ranch-sliders to the paved terrace, and there's a covered portico outside the family room set up for outdoor living.
The house has been ideal for entertaining, with its big living spaces inside and out, and when daughter Erin turned 21 recently there were close to 100 people enjoying the occasion outside on the lawn.
The experience of building and living in the house has been so pleasant that Kath and Stuart thought they might do it all again on a slightly smaller scale, but by coincidence they have found a near-new house that meets all their needs.