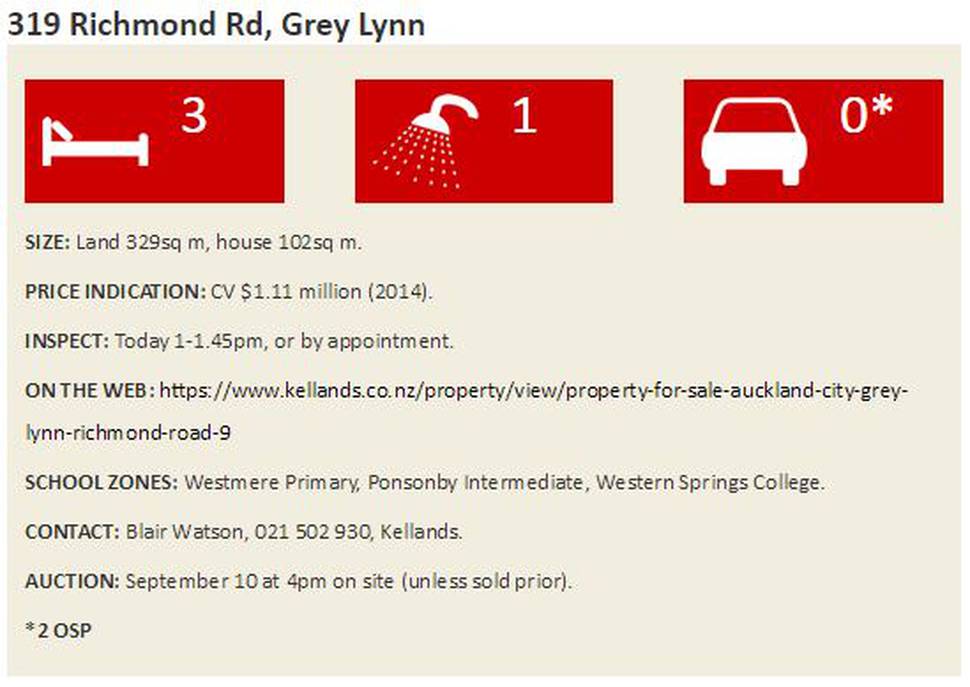 Greg Jones lives in London but his memories of the good times at his Grey Lynn villa are strong.
It's where he met his wife, Saya, at a poker night, and where other flatmates met their future partners. Greg used to work in advertising but now has a street-food business.
He and Saya are relocating to Saya's home town of Melbourne so they will be operating across the Tasman soon. The move is the reason they have decided to sell the house.
"We've now lived in London for three years and it just feels time we should spend some time in her home town," he says.
"We actually met around a poker table. I was having a poker night with some friends and Saya came along.
"It ended up being me and her as the final two on the table and I'd like to say that I won that night, but I couldn't read her and I still can't."
He did end up winning her, however, after a couple of years as friends.
"I guess that's one of the big aspects of the house, the amount of amazing memories, friendships - lifelong friendships - that have been created through that house.
"It's pretty special. It's been a very social house, kind of a centre point for our family and our very wide circle of friends.
"I think three of the flatmates that have lived at that house actually met their future wife or husband during the time they lived at the house, and I also did, so that makes four."
The bar in the back yard may have helped things along.
Greg bought the house about 12 years ago from a developer who used to be his landlord.
He was able to get renovations carried out inside according to his taste but he tackled the back yard, which already had a shed, later.
When he first went to look, he had an immediate vision of how he could transform the shed and the back yard.
"It had the two big beautiful palm trees already planted there and, you know, I could just envision a kind of cabana bar and a beautiful tropical landscaped area out the back.
"It just had that really beautiful vibe about it and after owning it for a year or so that vision became reality.
"We used to have these two very large outdoor bean bags and if you were lying on those looking up at those palm trees blowing in the wind ...
"I don't know whether there's a better feeling than that."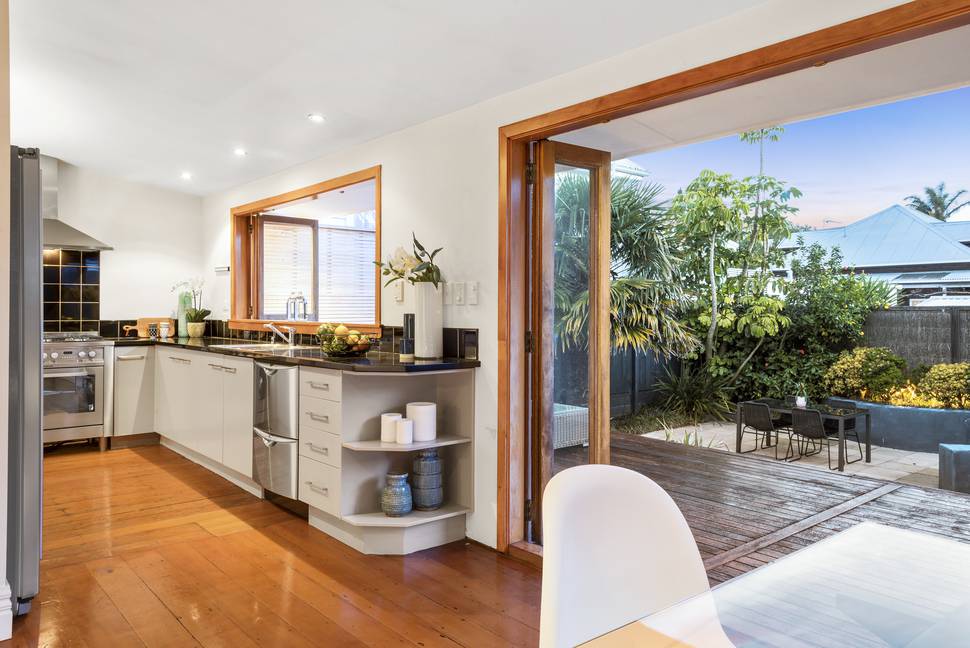 Greg says a friend who hadn't been to the house saw a photo of them there and thought they were somewhere on holiday.
"And I think that is the feeling you have there.
"You walk into the house and work leaves you and you're in your own little paradise."
The house is very light and the lounge and dining area opens up with bifold doors for long summer days, plus there is a Kent fire in the lounge for cosy winters.
The location is great, too.
Only a walk away are bars, cafes and parks, and Ponsonby is also walkable, plus the motorways are close.
"It's all just so accessible."
Greg says he and Saya always thought they would move back into the house but life has led them to make a different decision.
"To be honest it's not just us that love that place - I think our friends are more upset about us selling the house than when we moved to London."