…except empty tins - and yet it is a thriving business growing at a huge rate in China.
If there was further proof needed that China is a huge, and hugely different, market it comes when you consider Hipac – a business with 80,000 stores with nothing in them.
Well, that's not quite accurate. Hipac, which started with baby products, specialises in e-commerce – including upstream brands and downstream products, mostly in China's lower-tier cities – and their stores are mostly full: of empty tins.
The explanation behind this booming business is testament to China's unique social and commercial make-up and Oyvinn Rimer, director and senior research analyst for investment company Harbour Asset Management, says understanding China's strange (to us) business landscape is a vital part of investing money there.*
There is a lot of money to be made, says Rimer (who travels to China several times a year to stay in touch with a fast-changing market) – but only by keeping abreast of China's often puzzling way of doing things.
Like Hipac. Who would own 80,000 stores with nothing in them? Hipac was begun by former executives of Alibaba, the e-commerce, retail, internet, artificial intelligence and technology giant.
It is principally an e-commerce business but the bricks-and-mortar stores are there for one principal reason: trust. It's a word you hear time and again when assessing how to penetrate China and access the fast-growing middle class and their enormously multiplying bank accounts.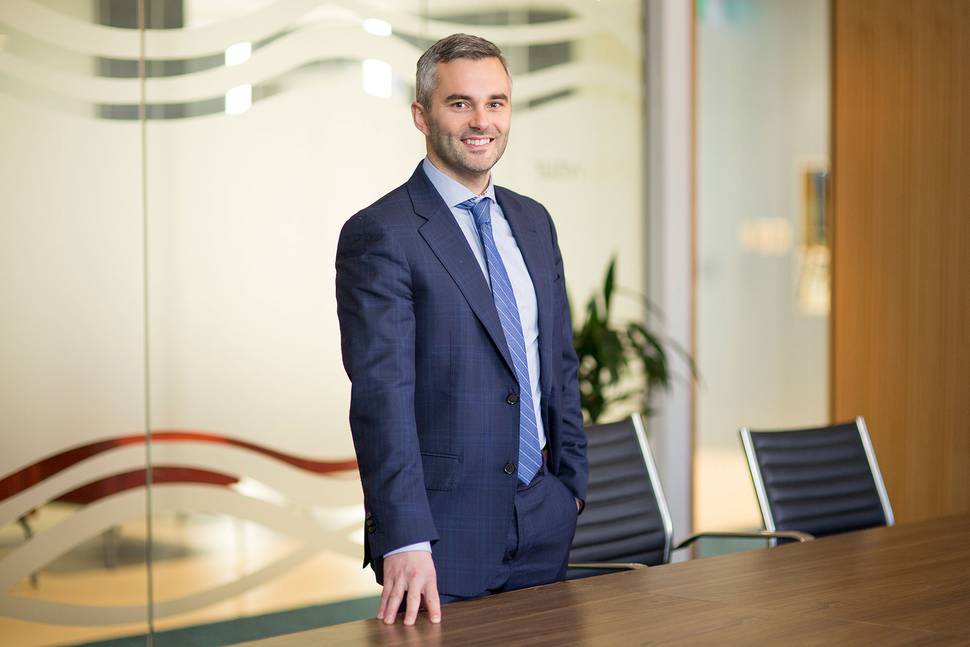 The tins may be empty, but they carry a promise. Customers who choose to shop at Hipac in person, rather than on vast online networks like WeChat, are assured their tin of milk powder, for example, will be quickly delivered to them after scanning the barcode on their mobile phone. Hipac uses the infrastructure and logistics solutions of Tmall, the business-to-consumer online network (owned by Alibaba).
That adds gravitas to the integrity of the supply chain so, again, trust is integral in consumers' minds.
So, Rimer says, the stores are there but have little or no inventory or staff costs while customers can see what they are putting their trust in. They are mainly in third- and fourth-tier cities, still with large populations, but who maybe do not have the same level of sophistication and trust as consumers from the big eastern seaboard cities, like Shanghai, and Beijing.
"Trust is a big issue," says Rimer, "and Hipac is growing really fast even though they do not carry many products except for those shelves of tins. The eastern seaboard consumers are largely online but, as you go further inland, the level of distrust grows – and has previously been a challenge to logistics."
Companies which have done best in China have established strong markets at home and in other international markets, and that has developed trust in Chinese consumers.
"That's where a lot of companies have got it wrong," Rimer says. "They have tried to launch a new product in China without having established a base in their own home market. You can see the difficulty in that when you know that there are 500 new products launched in China every day [according to China market research group China Skinny]."
Chinese consumers have had their fingers burned by many companies trying to access their billions of people…and dollars. So they carefully research the goods online, using WeChat and Alibaba and other networks.
a2 Milk is one company that has positioned itself well in China after its successes in Australia, Rimer says. New Zealand's primary industries are highly regarded and trusted by Chinese consumers and our honey, dairy, meat and seafood industries have a long history there.
Others doing well in that regard include kiwifruit marketing company Zespri, New Zealand's largest apple exporter, Mr Apple, and wine company Delegats, among others.
There have been many occasions where international companies have lost trust, he says, instancing Danone and the 2013 botulism-scare-that-wasn't – and Chinese regulators can have a definite impact on companies if they weigh in, for example, if consumer safety becomes an issue.
An example was China's crackdown on corruption in 2015 which hit French wines – often a favoured "gift" when doing business. The crackdown hit the French, not helped when news of a poor vintage also arrived.
However, the Australians filled the gap, Rimer says, with one company – Penfolds – benefitting from the fact that its name, when translated into Chinese, is close to: "Get prosperous".
"Having said that, though, the Chinese government spends a lot of time pushing domestic brands but that does not seem to sway Chinese consumers who have put their trust in an international or global brand."
Rimer says "boots on the ground" is the only way to keep in touch with the world's biggest and most difficult market for investment – which is why he spends so much time there.
For more information visit Harbour's website.
*This story does not constitute advice to any person. Harbour owns shares in companies mentioned in this report on behalf of its clients.