The photo shows young teenaged golfers, sitting on a bank, munching burgers and telling each other dreams of how one will win the Open and then the other will win the US PGA.
Fast forward 10 years and fantasy is reality, the picture is the present, and Justin Thomas has emulated his friend and put his Wanamaker Trophy against Jordan Spieth's Claret Jug.
Shoulder-to-shoulder and back-to-back major champions. It almost never happens like this. One prodigy leaves the other behind and the other is left with a lifetime of wondering "what did he have that I didn't?". Yet Thomas can mix it with Spieth as an equal now.
Granted, the latter has three majors, while Thomas - Spieth's elder by 84 days - was "only" breaking through at Quail Hollow.
After being primarily famous as Spieth's best friend - despite multiple PGA Tour victories - Thomas has finally escaped the shadow.
"'Frustration' probably isn't the right word," Thomas said, when asked about the years trying to survive in Spieth's slipstream. "'Jealousy' most definitely is. I mean, there's no reason to hide it."
There is no need now, that is for sure. The son of a PGA club pro, who, himself, was the son of a club pro, Thomas proved he has the mettle for the majors.
When he walked up the hill at the back of the 18th, there was Spieth in his civvies to greet him. After they high-fived and hugged, Thomas said: "I finally got one like you."
"No," Spieth replied. "I don't have this one."
Of course, Spieth went to the 99th US PGA looking to take Tiger Woods' record as the youngest player ever to complete a grand slam. It was not to be, but that did not stop Spieth celebrating.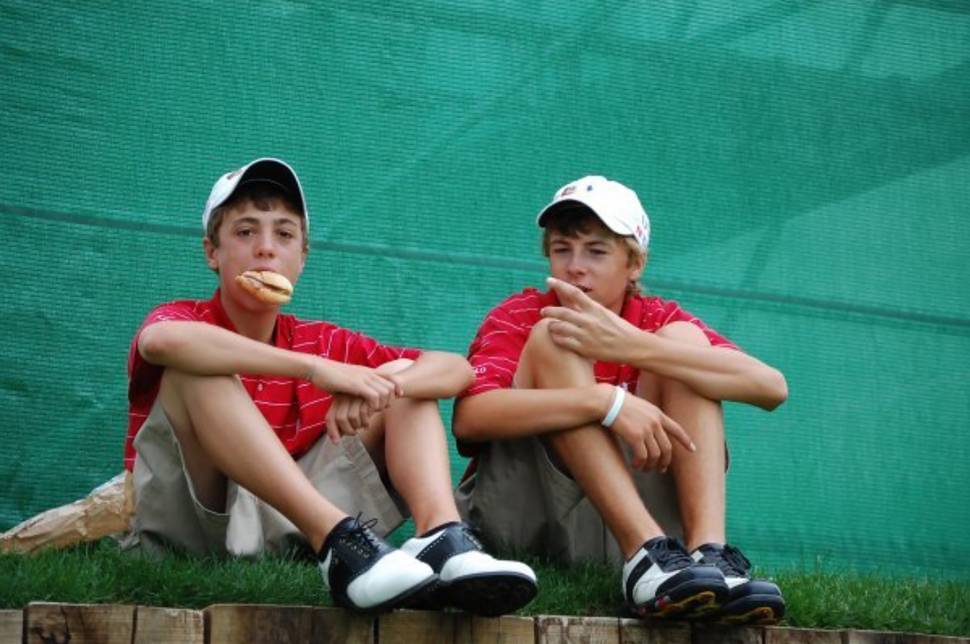 He knew what it meant to Thomas and also to Thomas's father, Mike, who has taught him since he was 18 months old, and also to Thomas's grandfather, Paul. Both tried and failed to crack the big league themselves and the fact that their boy earned family redemption was a huge part of what made it special.
However, this is not just a personal story. It is an acceleration of a trend ... No longer is the whisper that the young Americans are coming. This major campaign has highlighted they are already here. Consider that the last three major winners are all under 30: Brooks Koepka, 27, Spieth and Thomas, 24, and consider that this is the first time that a trio of under-30s won successive majors since 1997, when Woods, Ernie Els and Justin Leonard all prevailed.
And then understand that this Stateside youth movement is self-fuelled. For it was not just Spieth who waited around to salute Thomas, but Rickie Fowler and Bud Cauley, too. "It's awesome and I think they know I would do the same for them," Thomas said.
"We obviously all want to win, want to beat the other guys. But if we can't, we at least want to enjoy it with our friends. This is going to make them more hungry, just like it did to me when Jordan won the British [Open] last month."
As another member of the "Class of 11", Daniel Berger is close friends with Spieth and Thomas and his tweet said it all on Sunday.
"I can't even explain how I'm feeling! @JustinThomas34 makes me want to hit range balls for the next 5 hrs!"
The kids are having all the fun. They have made America great at golf again.