Etsu

2440 Gold Coast Hwy, Mermaid Beach, Gold Coast
We arrived …
at the Mermaid Beach strip, cruising slowly past the obscure stretch of massage parlours, determined not to miss the sole indicator for Etsu's proximity, an ordinary red lantern. Luckily, we had the street number plus the "heads-up" it can be tricky first time around or we may well have deserted our mission. Thank goodness we did not as this is a hideout worth revealing.
We chose here because … the waitress at our treasured breakfast location highlighted it as her personal favourite for a foodie night out. As lovers of Japanese food, we had already added it to our list from my careful research of the latest hotspots on the coast. With two ticks already it seemed an inevitable choice.
Our first impression was … the immediate pleasure in sliding back a heavy white door to reveal the concealed atmosphere of Etsu within. We were captivated with the charm of this "under the radar" location and perched ourselves at the bar where we enjoyed the attention of charismatic staff, sake on tap and thoughtful mixology.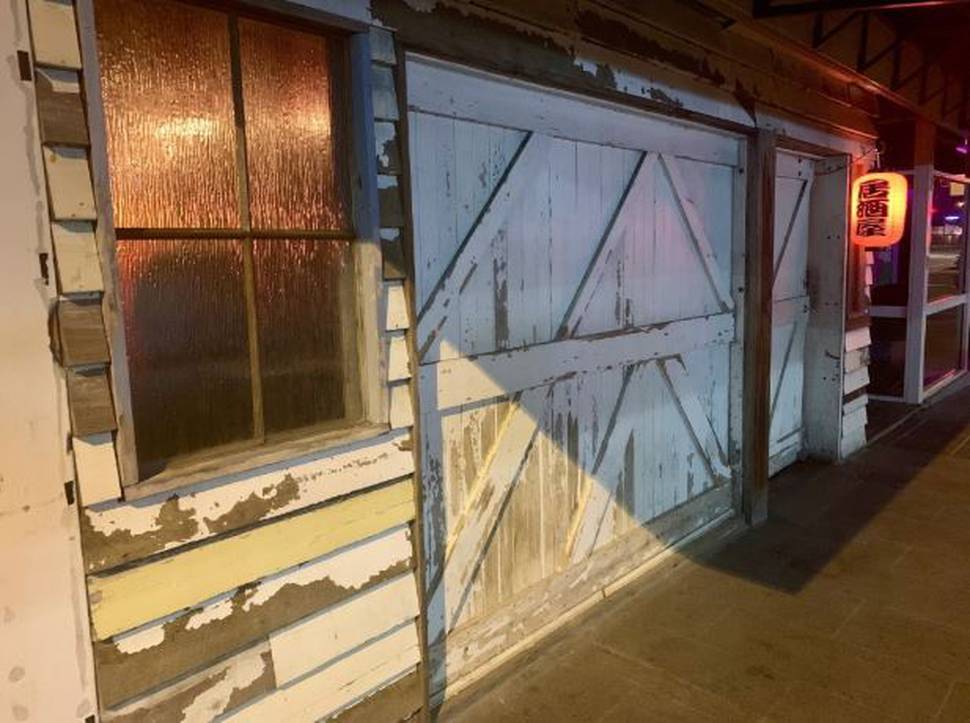 We started with …
the salmon usuzukuri, thinly sliced sashimi salmon, with white soy and truffle oil, topped with the chewiness of lightly toasted sesame seeds. The flavours were subtle and the addition of truffle oil to the citrus dressing was glorious. We also loved the crunchy, crispy tempura prawns, which were as light as the feathering of accompanying chilli strands and came with a smooth spiced aioli.
The whole night was a highlight but if I had to choose …
The lightly battered zucchini flowers stuffed with tofu feta cream were sublime and showed the skill of a chef who could ensure the simplicity of the dish allowed for the key ingredients to shine. The wild barramundi was the wow-factor grand finale. A sustainable and native fish choice from the menu, this was delicately served with a hint of tomato and onion brunoise in a moreish shiso ponzu broth.
Come here if …
you love fresh flavours and a funky atmosphere. The menu is extensive and may cause anguish of choice, but the staff are fabulously helpful and can guide you for the perfect fit. You could also try one of their Omakase (set) menus, which cover the breadth of choice with perfect balance. Etsu is a brilliant option for solo diners, couples or families as the layout and vibe have been cleverly designed to work for all.
The bill … came in at $60pp, which included two glasses of delicious Italian organic wine. I am only disappointed not to have had time to return to try all of the items I have already eyed up for my next visit.
Vanessa Baxter is a food and travel writer and runs The Fearless Kitchen in Auckland.