Address:
103-113 Westhaven Dr, Auckland
Ph:
(09) 378 9890
Book online
Entrees $24-$32; mains $36-$49; steaks $48-$59; sides $10; desserts $15-$16.
The last time I ate at Sails, George W Bush was US President (who imagined we'd one day pine for that halcyon era?). It's been around since the 1980s, actually, although only since 1991 in the ownership of the Littlejohn family: first Phillip and Valerie, who opened Orsini's in Wellington in 1958, shortly before eating out was invented, and now their son Bart, a genial welcoming presence.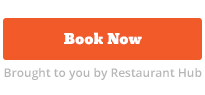 In daylight, the fine view of the harbour bridge beyond a sea of yachts makes for one of the city's top dining spots; at night, the mirror wall at one end makes the place look twice as big as it is, uncomfortably cavernous and cold. But the place still oozes fine-dining class.
As does the bill. Sails is the kind of place you take somebody to impress them with your generosity. You're not meant to notice the prices. If you want to know what they are, you can't afford them, as the saying goes. But it's in my job description to notice them for you: they're not the highest in Auckland but they are giving it a good nudge - and the food just isn't in the same league as the places it keeps company with. (Nor the service: we were attended to by a waitress who recited details of the menu like a salesman listing the specs of a new hay baler, though she warmed up later, perhaps because I'd been spotted taking notes).
The Professor ignored my advice to avoid the crumbed scallops (she thinks fondly of them from her days waitressing at Tony's) and had to put up with hard overbrowned objects and a trio of unimaginative mayo-based dipping sauces in which to drown any scallop taste that had survived the deep-frying. I find it hard to see a place for such a monstrosity on a seafood-heavy Auckland menu, no matter how many punters are ordering well-done steak and five pints of lager.
I was much more impressed with a whitebait fritter, thick and creamy on a crispbread base, with a fennel slaw and topped with more whitebait, though for $32, I think the fish deserved to be ceremoniously delivered by a bloke in waders.
John dory on a green-pea risotto was just fine, though I do wish chefs who use microgreens (like patriotism, they are last refuge of a scoundrel) would make sure they are plated free of hot stuff, which reduces them to a woebegone droopiness.
I chose the menu's dearest dish, a $49 house variation on sole walewska, which Escoffier created (and named) for Napoleon's Polish mistress. The apotheosis of extravagance and richness, it calls for a steamed fillet in mornay sauce, preferably enriched with lobster butter, and "parings of truffle". Here it came on bed of spinach and surrounded by blobs of duchesse potatoes, but the truffle, made into a paste, was about two teaspoons' worth. It explained the price but was a perfect demonstration of how you can have too much of a good thing: an exotic, evocative grace note became a galumphing, obtrusive presence and the dish seemed more vulgar than luxurious.
It seemed to me emblematic of the place as a whole. There's something defiantly old-fashioned and deluxe about Sails. It seems like a restaurant stuck in the Orsini's era, which is by no means necessarily a bad thing if that's your dining-out bag. You may need to save up, but parking's a breeze.