COMMENT:
Mediaworks announced its new season lineup yesterday and in a move surprising no one - they're sticking to what they do best.
Three in 2019 will look a lot like it did this year, because I guess they figured: Don't fix it if it ain't broke.
But thanks to that way of thinking, 2019 will now see the return of at least four reality series that aired this year, of which I watched approximately zero and do not regret missing.
Predictably, Married at First Sight will be back so we can watch people live out fake marriages for fame, and Gogglebox also returns so we can watch people watch other people live out fake marriages for fame - a premise which I will genuinely never understand.
The Block is also returning for a new season titled Firehouse - so presumably it will be set at the former Kingsland Old Station House lodge this year's season was supposed to be set at, before plans were quashed by resource consents and they had to move all the way out to Hobsonville Point.
Dancing with the Stars is also returning. I only (very, very briefly) checked in on this season because Suzy Cato and Shav Ruakere were there, and I will only check in on the new season because the first two celeb dancers have been announced and following in his co-anchor's footsteps, is none other than Mike McRoberts.
Yes, ol' mate Mike is putting on his dancing shoes just like Samantha Hayes did this year, and he's bound to draw in a bunch of viewers like me, who can't wait to see what he's like away from the newsdesk.
He'll also be joined by Matilda Rice. But that's slightly less interesting because the woman is gorgeous and multi-talented and will surely slay, and really, what more is there to say?
Speaking of things destined to do well though; what do you get when you mix Paddy Gower, the thug life, and weed? Guaranteed viewership.
Paddy shot to unexpected fame with the younger generation after his "this is the f***ing news" meme went viral. Presumably riding on the back of his newfound street cred, Paddy's made an in-depth documentary on the legalisation of marijuana ahead of the vote set for the next election.
It's name? Patrick Gower: On Weed. The clickbait headlines practically write themselves.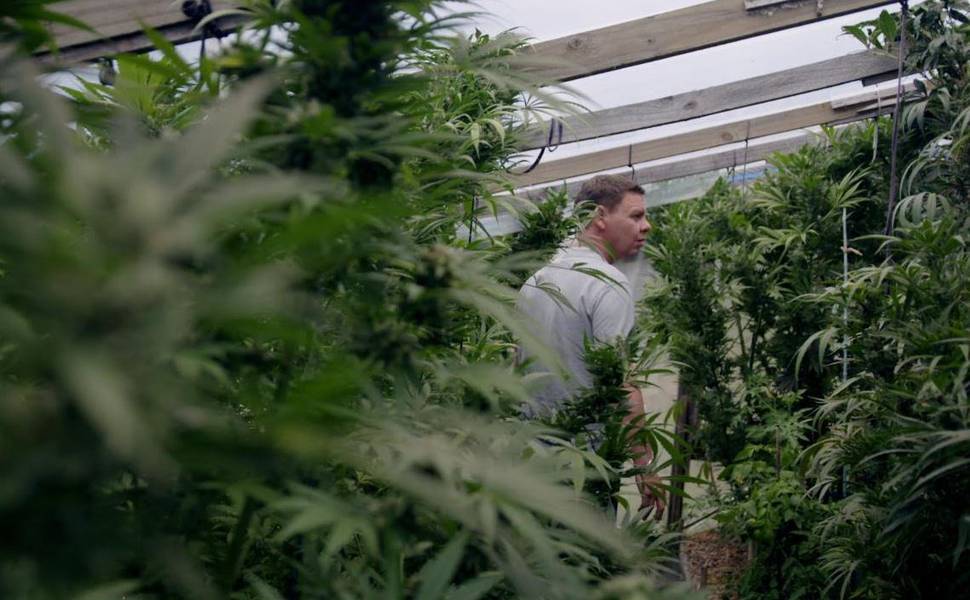 The problem is that none of this feels new or exciting. They're capitalising on tried and true formulas and that's cool, but with TVNZ coming out with a 2019 lineup packed with local dramas, international events coverage, some massive reality drawcards (Celebrity Treasure Island anyone??), and a good amount of diversity, Mediaworks needs to step it up.
Its main ray of hope at the moment is its local comedy lineup, following on from its innovative Comedy Pilot Week earlier this year.
Mediaworks took in about 50 submissions for the new initiative, and of them, five sitcom pilots were aired during comedy week, going head to head in the hopes of getting green-lit for a full series.
We still don't know which pilots were successful, but Mediaworks has requested funding from NZ On Air and says: "Stay tuned to find out which shows are funded and coming to our screens in 2019".
The other major here is that Kanoa Lloyd has finally been given her own show to host, after nailing it on The Project for the past two years.
She'll still be on The Project, but she'll also be hosting a new series called Moving Out with Kanoa - a series which will follow Kiwis as they move house, either from city to province, or into unusual living spaces like a tiny house, house boat or even house truck.
I've made no secret of my unabashed aroha for Kanoa so my interest in this will surprise no one, but I also love shows about people trying new ways of living, and adjusting to new spaces and making them their own, so this one seems like one to watch, for sure.
Other than that, there's a two-part mini-series about Jonah Lomu for the sports fans, Clarke Gayford returns to our screens for Fish of the Day for the….fish lovers? I guess. And the extremely talented Kate Elliot stars in a new drama series, The Gulf.
Past that though, I'm not seeing a hell of a lot of reasons to change the channel.