Breaking Bad creator Vince Gilligan is working on a two-hour film based on the wildly-popular AMC series.
It was not immediately clear if the film would land on TV or in theatres, according to DailyMail.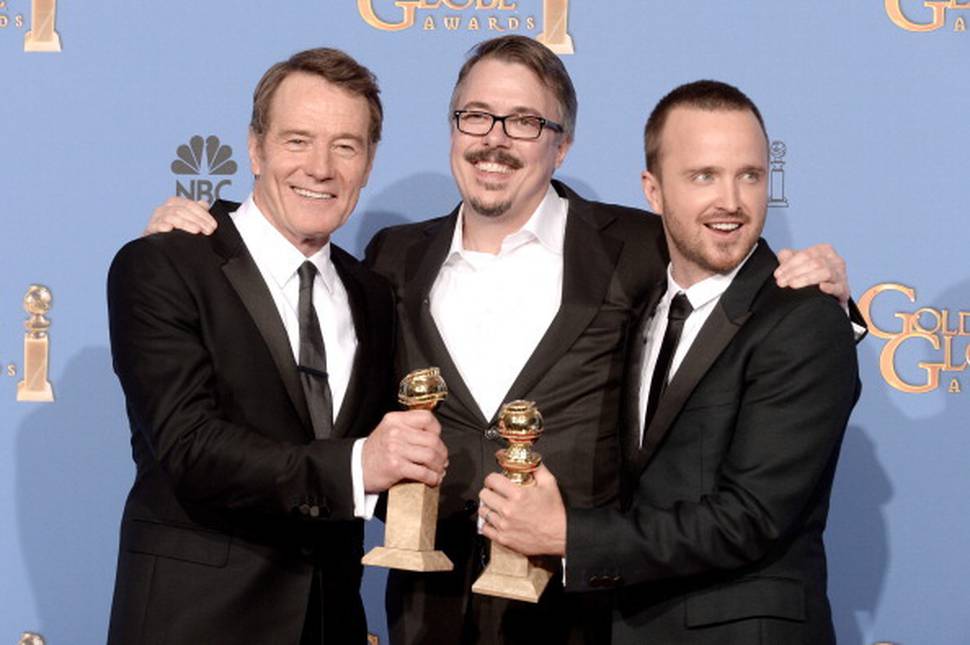 Work is slated to begin in a few weeks in Albuquerque, New Mexico on a film tentatively titled Greenbrier, the New Mexico Film Office confirmed to the Albuquerque Journal, and run through February.
While the New Mexico Film Office didn't comment on if Greenbrier is linked to the Breaking Bad franchise, production sources confirmed to the paper that it is.
A summary of Greenbrier indicates it details the story of a man who is kidnapped and his subsequent quest to freedom, which dovetails with the storyline at the end of the series as Jesse Pinkman, played by Aaron Paul, was last seen speeding from a meth lab crime compound he'd been held at against his will.
Gilligan, who also created the Breaking Bad spin-off Better Call Saul, inked a three-year pact with Sony Pictures Television over the summer amid a hyper-competitive environment in the industry for proven showrunners.
Insiders told THR that Gilligan will have full oversight of the projects, as he'd be the screenwriter, executive producer and could be the director, as well. Breaking Bad and Better Call Saul producing alums Mark Johnson and Melissa Bernstein are linked to the project, as well.
Breaking Bad filmed in New Mexico for six years, and Better Call Saul had filmed there as well.
The show detailed the fate of Walter H. White (Bryan Cranston) a mild-mannered chemistry teacher who morphs into a fearsome drug kingpin in an effort to build a fortune for his family.