A book with quite possibly one of the longest titles in children's publishing is the big winner at this year's New Zealand Children and Young Adults Book awards.
Snark: Being a true history of the expedition that discovered the Snark and the Jabberwock . . . and its tragic aftermath, by Otago author David Elliot, won the Margaret Mahy Book of the Year and the Russell Clark award for illustration.
Judges said the rich imagery and compelling storytelling draws readers into a tale of Lewis Carroll's poetry unlike ever before. Pam Jones, the convenor of the judging panel, added while Elliot's draughtsmanship is outstanding, the way he pulled all elements of the story together really won the judges over.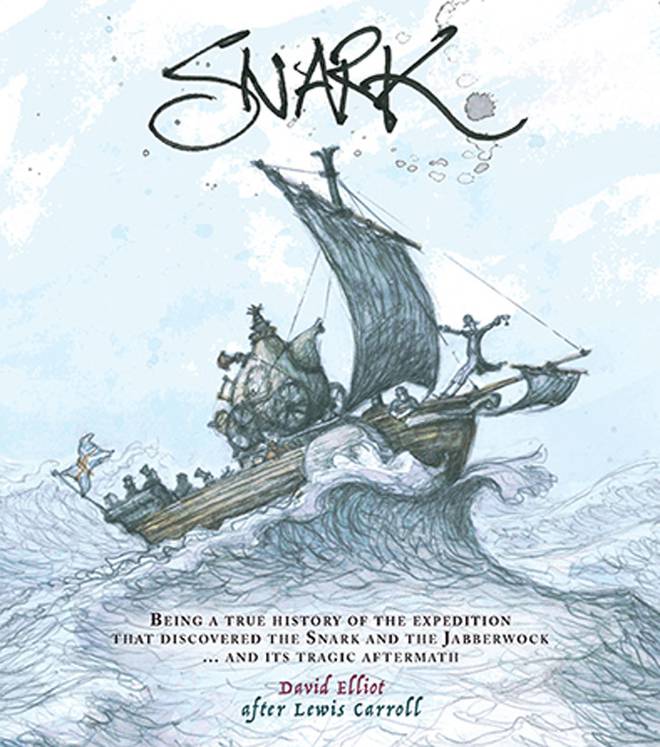 "David Elliot's twist on Lewis Carroll's nonsense poems is unique and offers everything the reader could want: mystery, adventure and intrigue."
It was also a big night for veteran author Maurice Gee whose young adult novella The Severed Land won the Copyright Licensing NZ Award for Young Adult Fiction. Gee released the book earlier this year after an eight-year break from writing.
Judges said they knew they were in good hands as Gee's elegant writing carried them along on an epic and archetypal adventure of warring families, colonialism, mysterious strangers and making allies out of enemies.
"Not a word is wasted in this taut, thrilling, often brutal and morally complex tale."
Other winners, announced at a ceremony in Wellington, tonight were:
Picture Book Award: Prize $7500
That's Not a Hippopotamus! By Juliette MacIver and illustrated by Sarah Davis; Gecko Press
Esther Glen Award for Junior Fiction: Prize $7500
My New Zealand Story: Bastion Point by Tania Roxborogh; Scholastic New Zealand
Elsie Locke Award for Non-Fiction: Prize $7500
Jack and Charlie: Boys of the bush by Jack Marcotte and Josh James Marcotte; Penguin Random House (Puffin)
Te Kura Pounamu Award for the best book in Te Reo Maori: Prize $7500
Te Kaihanga Mapere by Sacha Cotter, translated by Kawata Teepa and illustrated by Josh Morgan; Huia Publishers
Best First Book Award: Prize $2000
The Discombobulated Life of Summer Rain by Julie Lamb; Makaro Press (Submarine)