For many movie fans, the best James Bond is the one they grew up with. For me, that was Roger Moore and it was true - for a while at least.
I was only two years old when Moore took up the mantle of super spy 007 in his 1973 debut Live and Let Die and 14 when he farewelled it with A View To a Kill, so for many of my formative movie-going years, he WAS Bond.
He opened up a door into the world of exciting international espionage, with its groovy gadgets and spellbinding stunts, and set me on the path of being a Bond fan for life.
But of course, there being 24 (official) James Bond films, and seven actors who have played Ian Fleming's famed British secret agent, the character is much bigger than Moore alone.
Having played 007 in seven films, the most of any Bond actor, he can certainly stake a claim to being integral to the success of the series.
But how does he stack up against the other Bonds? With the benefit of hindsight, not terribly well, sadly.
Bonds from best to worst

THE BEST
1. Daniel Craig
Craig's no-nonsense reading of the character was exactly what the series needed after the invisible cars and iceberg surfing of the big-earning but dopey Die Another Day.
His blend of charm, thuggery, amorality and borderline misogyny is arguably the closest anyone has come to Fleming's books - and the fact that he looked smoking hot in Speedos didn't do him any harm either.
2. Sean Connery
The original and many say the best, Connery runs a close second to Craig, even if Fleming was originally cool on the Scottish former milkman and labourer.
Connery appeared in six movies, which included some of the best in the series, such as Goldfinger and From Russia With Love, and created the prototype superspy for all his successors to beat.
3. Pierce Brosnan
Originally offered the role in 1985 on Moore's retirement, but unable to accept it due to contractual obligations on his hit TV show Remington Steele, Irishman Brosnan had to wait almost a decade to make his debut in GoldenEye.
Brosnan helped drag the series into the modern, post Soviet-era, displaying some of Moore's lighthearted charm without the cheese and with hints of emotional turmoil beneath the polished veneer.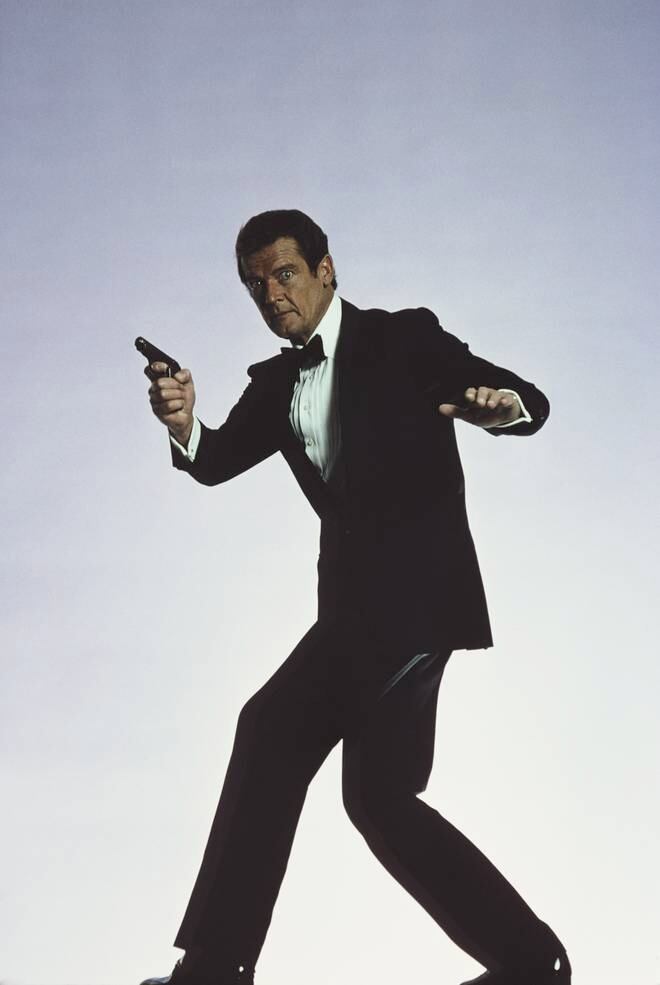 4. Roger Moore
The longest-serving Bond, the oh-so-English Moore brought a playfulness and humour to the character as well as an ever-arching eyebrow that should have had its own agent.
His first few movies, which included Live and Let Die and The Spy Who Loved Me, weren't bad, but the rot set in with the dreadful Moonraker and he should have been cashing in his government pension long before he had to drag his creaky old bones around the Golden Gate Bridge in A View To a Kill.

5. Timothy Dalton
When Welsh Shakespearean stage actor Dalton took over the role from Moore (having turned it down when Connery retired because he was too young), it marked a more realistic, less fantastic approach to the character and the films.
Dalton's second, and last, film, the dark, violent and vengeful Licence To Kill, saw Bond going rogue. It proved to be one of the least successful chapters in the franchise and he wasn't asked back.
THE WORST
6. George Lazenby
As an actor, Aussie George Lazenby made an excellent model - his biggest claim to fame had been a series of chocolate ads.
Connery was always going to be a hard act to follow and while Lazenby had the physical presence, his clunky delivery and silly costume changes in what was otherwise a good movie, On Her Majesty's Secret Service, ensured he was a one-Bond wonder.
BEST BADDIES
1. Auric Goldfinger
Greedy, ruthless, body-painting tyrant who even cheats at golf. Also responsible for one of the finest lines in Bond history.
Bond: "Do you expect me to talk?"
Goldfinger: "No, Mr Bond, I expect you to die!"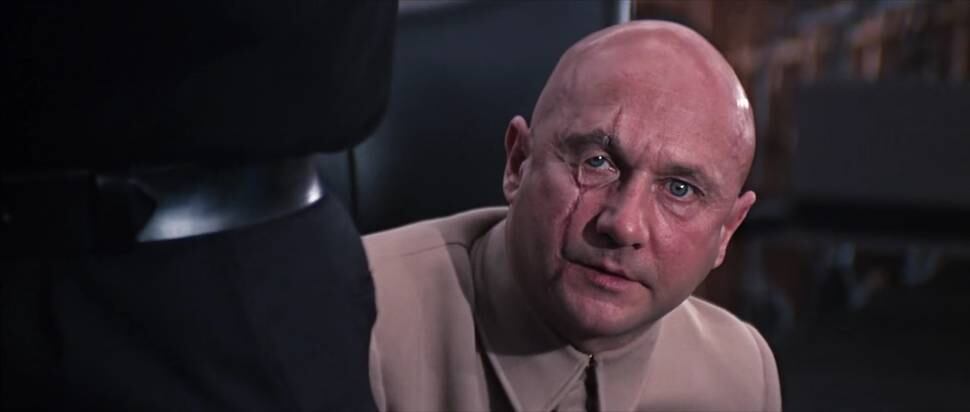 2. Ernst Stavro Blofeld
So evil he appeared in seven movies played most memorably by Donald Pleasence, Charles Gray, Telly Savalas and rebooted by Oscar-winner Christoph Waltz in the most recent Bond film, Spectre.
His cat-stroking fiendishness was the inspiration for Dr Evil in the Austin Powers movies.
3. Jaws
Hulking, metal-toothed henchman with a penchant for biting the jugulars of his victims.
Appeared in The Spy Who Loved Me, but almost gets booted off the list for turning good at the end of Moonraker.

4. Colonel Rosa Klebb
Pint-sized, sadistic Russian agent with a very dangerous choice in footwear was Bond's nemesis in From Russia With Love.

5. Alec Trevalyn
Initially Bond's comrade in arms, Agent 006, who fakes his death and turns very nasty in GoldenEye. He has all of his foe's training - but none of the scruples.
6. Knick Knack
Diminutive Herve Villechaize, best known for squeaking "ze plane, ze plane" in Fantasy Island, surely was the least-threatening Bond villain. Even his demise was uncool - chased around a bed by Roger Moore, stuffed into a suitcase and hung from the rigging at the end of The Man With the Golden Gun.

BEST CARS
1. Aston Martin DB5
The quintessential Bond mobile first made an appearance in Goldfinger and returned in Thunderball, Golden Eye, Tomorrow Never Dies (briefly) and Casino Royale before going down fighting in Skyfall.
Features include machineguns, ejector seat - and oodles of class.
2. Lotus Esprit
Known as "Wet Nellie" on the set of The Spy Who Loved Me, it was capable of transforming into a submarine, complete with anti-aircraft missiles. The car sold for more than $880,000 in 2013.
3. BMW750iL
The British purists just about had a collective apoplexy at the sight of Her Majesty's finest behind the wheel of a German car in Tomorrow Never Dies.
But with missile launchers, self-inflating tyres, spikes and bulletproof glass - all remotely controlled by mobile phone - even they had to admit it was pretty cool.
BEST GADGETS
1. The Golden Gun
A gadget so groovy, they named a movie after it. Assassin Scaramanga's chosen weapon was assembled using a pen, cigarette lighter, cigarette case and cufflink.
2. Oddjob's hat
Goldfinger's towering Korean henchman's steel-rimmed bowler hat was capable of cutting through metal, stone - and flesh.
3. Rolex Submariner
Of all the many watches Bond sported - the Geiger counter, the laser, the ticker tape - there was none handier than Live and Let Die timepiece, which turned into a miniature saw and a zipper-friendly magnet.