Whangarei's Hannah Gough arrived in Nicaragua in a blue vintage halter dress with her pink hair tied in a bun.
A stark contrast to the shorts and T-shirts other Survivor NZ competitors wore. The plus-size model says her teammates judged her before they knew her and axed her on the first episode of the show.
"I was pretty annoyed, angry, upset and disappointed. People put stereotypes around body image around what people can do and what they can't do and that's exactly what happened."
But her Mogoton teammates came to regret their decision to vote her off when she was sent to Redemption Island, which offers competitors the chance to duel their way back into the game.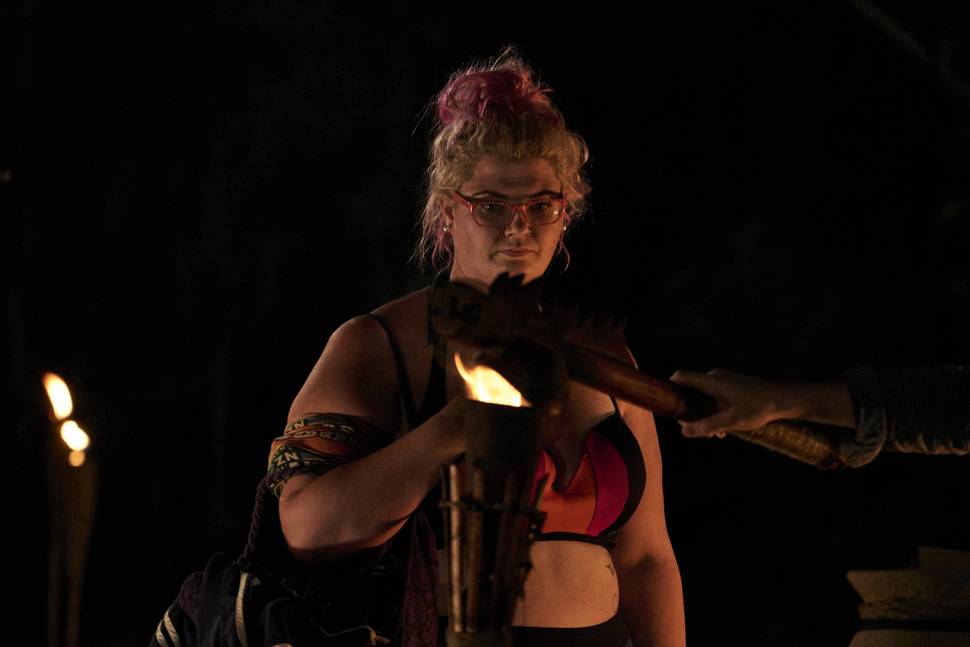 In the game's first battle, Gough and Dee, from team Hermosa, had to tie bamboo poles together and use them to reach through a bamboo gate for three keys on hoops in order to unlock three padlocks and open the gate.
Gough stood in the heat wearing a tied floral shirt and bikini bottoms and proved her teammates wrong. Her speed, and the knot-tying skills she learned from her father, who was a rigger, got her through that gate.
She won.
Tony, the military man from Gisborne, wiped away tears as he expressed his remorse for judging Gough on her size.
"I made the mistake of judging a book by its cover. I looked at Hannah and thought no, she's definitely going to slow us down, she's a big girl, she's oversized."
While another teammate Sala said he, and a lot of others, were feeling guilty.
"I've learned that you can't judge a book by its cover and I'm grateful to Hannah for re-teaching me that lesson."
Those words were hard to hear, especially coming from teammates, Gough said.
"This is exactly what I promote every day of my life. You can't judge people by what they look like.
"I thought I had proven myself in the first challenge. I was on my hands and knees digging through stones trying to find that key.
"Around camp everything they asked me to do, I did it. Some tribe mates couldn't pick up heavy logs and rocks so they asked me, and I did it."
Gough, who was born and bred in Whangarei, hoped people would learn from her teammates' mistakes judging her.
"I went on Survivor NZ to defy odds, prove people wrong and raise awareness around this issue. You are not defined by a number. You can be fit, healthy and strong at any size.
"By this happening it's shown people are so quick to judge people. I hope people learn for every action or word they say or do has a consequence."
It seems it has been working.
Gough has been labelled by a media commentator as a "damn treasure for body positivity on New Zealand television" and has received plenty of private messages from people saying thank you.
"That makes me feel proud and reaffirms to me what I'm doing. Every day I come under scrutiny so those kind of comments inspire me to speak out more."
Next week Gough will battle against Tony, who was sent to Redemption Island on episode two, to see who stays to have another shot at the grand prize and who will leave the show for good.
More than 8000 people applied for the show, which airs Sundays at 7pm and Mondays at 7.30pm.