Rose Byrne says telling Oprah Winfrey to "shut the f*** up" in their latest movie was a "surreal" experience.
The 37-year-old actress stars alongside the American icon in the new HBO TV movie The Immortal Life of Henrietta Lacks, and Byrne admitted one particular scene with Winfrey sticks out in her mind.
Read more:
• Legal threat could halt new Prince EP
• Meet the world's most beautiful woman
Byrne told Entertainment Tonight: "It was intense! It was a long day, but we wanted to do a good job and we were g-ed up to do it.
"It was one of those strange surreal moments in your life but that's acting you know? I think I said that to Glenn Close a few times as well so I'm clearly cornering a market, telling legendary woman to eff off."
Byrne was, in fact, a little intimidated by her co-star before she got to know her on the set of the TV movie.
"Of course, someone of that profile, and [me] playing very intense roles, a journalist trying to really get in her space, you know so, and with somebody whose profile everybody wants a piece of you. But we leaned heavily on George Wolf our director, he really navigated us through everything."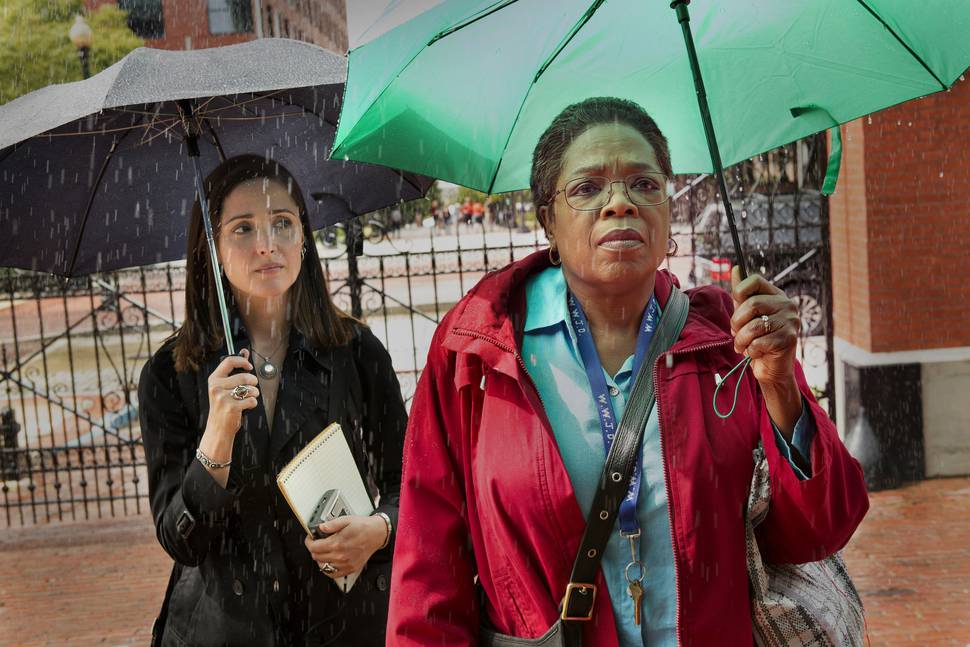 Byrne also revealed Oprah approached the job with some trepidation, especially as the movie centres on the life of Henrietta Lacks, who was diagnosed with cervical cancer in the 1950s and whose cancer cells changed the course of treatment.
Byrne - who plays the part of Rebecca Skloot, a freelance science writer, in the movie - explained: "She's incredibly humble for someone of her... being a living legend, really.
"She had a huge undertaking and she was nervous admittedly, as was I.
"It's a very important story and a big story we tried to tell in a short amount of time too, so it was ambitious."
- BANG! Showbiz