Brooklyn Beckham's first tattoo has been slammed for being culturally insensitive.
The 18-year-old aspiring photographer - who is the oldest son of David and Victoria Beckham - was accompanied by his heavily-inked father as he had an etching of a Native American inscribed onto his forearm at the Shamrock Social Club in Hollywood.
He shared a picture on Instagram of himself getting inked and wrote: "Thank you so much Mark x just like dads.(sic)"
He then added a close-up image of the artwork being added and captioned the photo: "Honoured to have my first tattoo done by dads friend Mark Mahoney." (sic)
David also shared pictures from the session on his Instagram Stories.
Not all fans were happy with Brooklyn's new tattoo.
One Instagram user wrote: "He is not Native American and it's incredibly offensive and just nagl for someone who comes from colonial British lineage to be getting a tattoo of a chief in a war bonnet [sic].'
Another commented: "Are you Native American or do you have Native American blood? I had no idea. If not then this tattoo is cultural appropriation, super offensive and just wrong."
A third wrote: '10/10 chance you are going to piss off a lot of Native Americans with this tattoo.'
Although one Instagram user had a slightly different concern. They wrote: 'Bad idea to get a tattoo on an arm that probably hasn't stopped growing.'
Meanwhile, Brooklyn has been branded an "airhead" by his ex-girlfriend.
Singer Tallia Storm, 18, claims she had an 18-month relationship with the student from 2014 but he broke her heart.
She told the Mail on Sunday newspaper: "He was my first love and we were really serious."
"Victoria was so good to me and introduced me to Eva Longoria. But Brooklyn messed me about and then cut me off. He's an airhead."
David and Victoria - who also has kids Romeo, 14, Cruz, 12, and Harper, five - previously revealed how "proud" they are of Brooklyn as he is due to begin studying photography at the Parsons School of Design in New York City in September.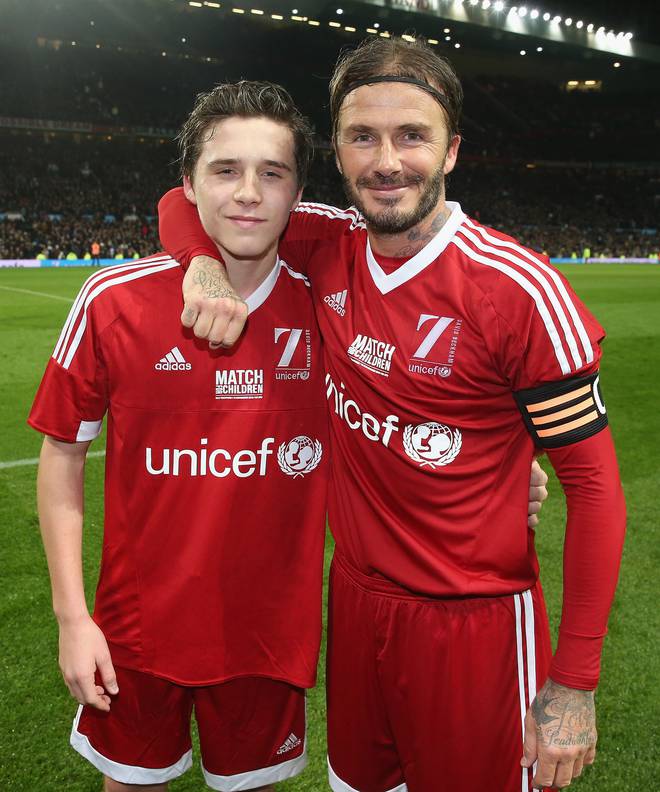 Victoria said: "Me and Brooklyn are very, very close, we're a very close family, and I'm just so proud of him and everything he's achieving, he wants to be a photographer, he's so passionate about what he does, he's got a great eye, he's very focused and passionate, and I'm just really proud."