Adele might be left to sing in the rain tonight as she wraps up the final show of the New Zealand leg of her world tour.
Heavy showers and even thunderstorms are expected to hit Auckland by evening - when Adele is due on stage at Mt Smart Stadium - as a low with a front attached to it sweeps down the country during the day.
Another bumper crowd topping 40,000 will pack the venue, with MetService forecaster Brian Mercer advising fans to take plenty of waterproof clothing with them.
"It is not looking like it will be the greatest of nights weatherwise," he said. "Periods of rain are expected to develop in the late afternoon and evening.
"There could be some pretty heavy rainfall at the Adele show and there is a risk of a thunderstorm at night. It will be a lot wetter than it was for last night's concert."
It might be damp but it is unlikely to be cold, with temperatures sitting at around 20C.
And the rain is set to continue until early in the week for much of the upper North Island.
Promoters of tonight's concert said yesterday "the concert will proceed rain or shine" but they also advised fans to bring a poncho or raincoat as no umbrellas were permitted at the venue.
But there were no weather worries last night at Mt Smart, as the Grammy-award winning artist unleashed her vast catalogue of hits to her adoring fans.
The chart-topper - who was again fashionably late by about 25 minutes - had the crowd in the palm of her hand as soon as the opening bars of her smash-hit Hello began.
About half an hour into the show Adele gave a strong nod to Maori culture, with about 30 Maori women and warriors surrounding her on the outer stage singing Toia Mai Te Waka Nei and then doing a stirring version of Ka Mate.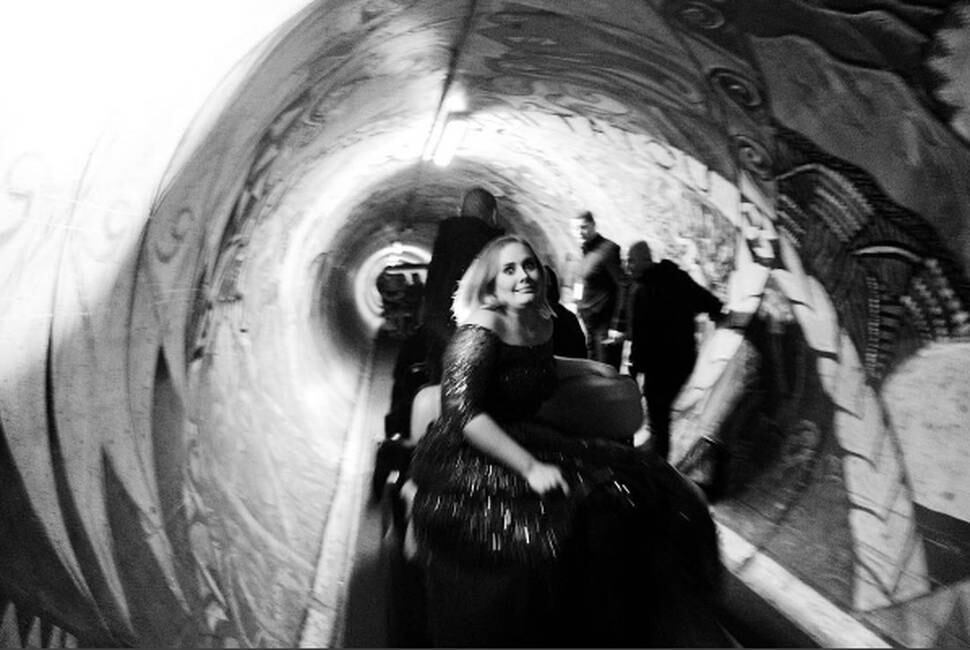 As is becoming a ritual at her shows, one lucky fan found a letter from Adele under his seat.
The fan, who was sitting in the stadium's East Stand, was wearing a "Triumph" T-shirt, which Adele momentarily mistook for a "Trump" shirt.
"Oh my god. I thought you were wearing a Trump T-shirt," she said, before adding she would have come up and grabbed the shirt back if he was.
While the crowd was lapping up the music, at the nearby Auckland International Airport some travellers were ruing the timing of Adele's trip to New Zealand.
Passengers on a Malaysia Airlines flight were delayed by more than 42 hours due to a mechanical fault and were stranded at the airport because all nearby accommodation was booked out by Adele fans.
People were sleeping on chairs in the airport's KFC overnight with their luggage around them as they waited to catch the Kuala Lumpur-bound flight, the father of one passenger told the Herald on Sunday.
The flight was meant to leave Auckland yesterday at 12.55am, but is now expected to leave today at 7pm. Malaysia Airlines did not respond to a request for comment.
Last night's Adele gig was not the only huge event that attracted tens of thousands of people.
At Western Springs, an estimated 30,000 people enjoyed day one of the Pasifika Festival, with more than 220 performance groups showcasing the best of Pasifika culture.
Prime Minister Bill English and Auckland Mayor Phil Goff were among those enjoying the festival yesterday.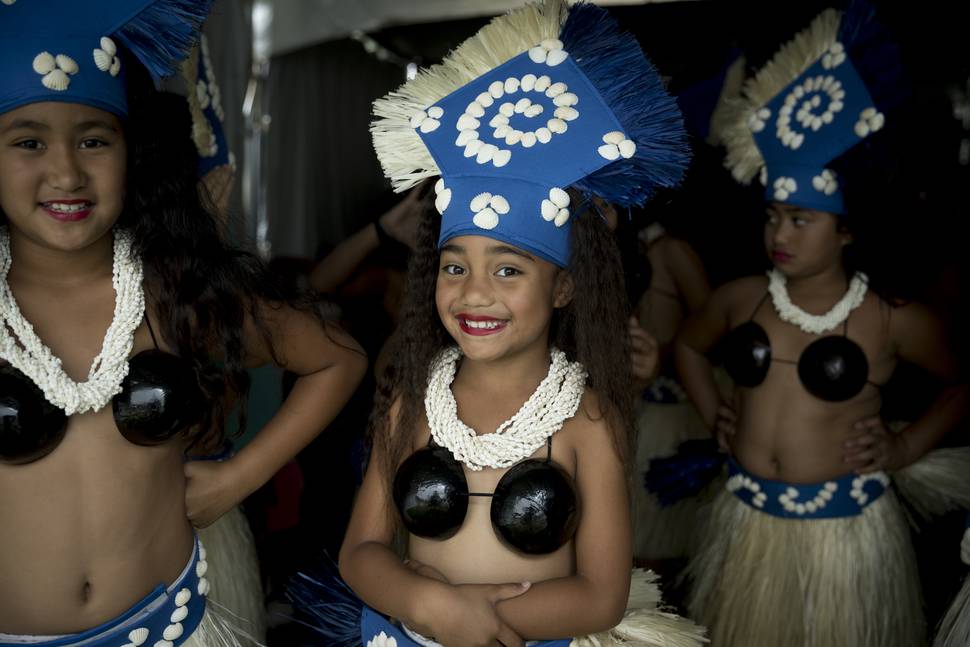 This year, 11 villages are scattered around Western Springs, showing off the culture, music and food of different Pacific nations - including Aotearoa, Fiji, Samoa, Tonga, Tuvalu, Tokelau, Kiribati, Hawaii, Tahiti, Niue and the Cook Islands.

The free event continues today.