Forget the Auckland housing crisis - chart-topper Justin Bieber had his own accommodation crisis in the lead-up to tonight's sold-out gig at Mt Smart Stadium.
Sources revealed to the Weekend Herald a mad scramble to find suitable accommodation for the baby-faced 23-year-old Canadian ahead of the one-off Kiwi show as part of his Purpose World Tour.
The singer - who closely guards his privacy - did not want to stay in one of Auckland's 5-star hotels during his stay here.
Instead he was keen to keep away from fans and the prying eyes of the media and relax at a private home in one of Auckland's leafy suburbs.
But a source said that up to a week before his arrival, Bieber and his management hadn't been able to find anything that met his needs.
One option had been the five-bedroom $20 million harbourside house which Hollywood A-lister Jason Statham had stayed at while filming shark film Meg in and around Auckland last year.
But that property wasn't available.
A real estate source revealed to the Weekend Herald that sparked a flurry of panicked calls to Auckland agents who deal in high-end properties seeking options to house Bieber.
"There were many calls from Australia [where Bieber had been touring] and his management team in the US," a source said.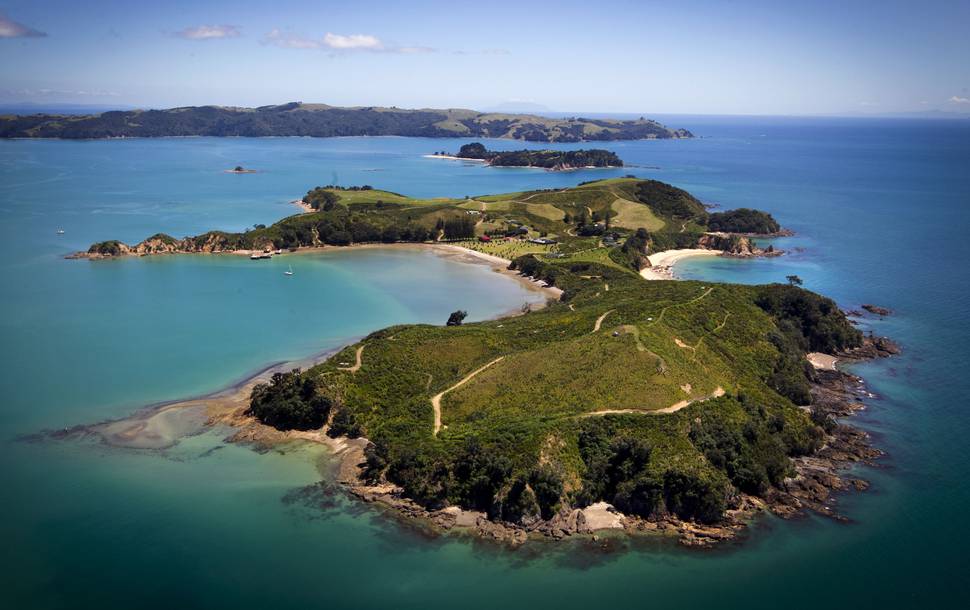 As Bieber prepared to land in Auckland late this week his management finally secured a multimillion-dollar mansion in an inner-city suburb for their star client.
It is understood the property has a rental rate of $25,000 a night.
The Weekend Herald has been told that management of Adele - who arrives in the City of Sails early next week ahead of her three gigs at Mt Smart Stadium - had recently rejected the property as her Auckland base due to security concerns.
Adele is expected to fly into New Zealand on Monday.
Meanwhile, Auckland tourism bosses are on alert to host Bieber and Adele during the chart-toppers' stay and ensure they make the most of the City of Sails.
While mum-of-one Adele will have much longer in Auckland to check out the best tourism, food and culture offerings in the city, Auckland Tourism, Events and Economic Development (Ateed) confirmed it was on standby for any hosting or travel tip requests from the star performers.
The pro-active stance comes after agents acting for fellow chart-topper Kendrick Lamar contacted them at the last minute for tourist tips during his brief stay here last year.
The possible guide for the A-list visitors includes hot-spots on the Hauraki Gulf, the world-famous beaches on Auckland's West Coast, scaling one of the city's many volcanoes to soak up money-can't-buy views, fine dining and toasting sell-out gigs with some of the best wines and craft beer produced in the region.
Ateed's must-do list for the VIP guests include:
* Checking out the Hauraki Gulf, including a helicopter ride to Waiheke Island for a vineyard lunch
* Tucking into the best fine dining, classic Kiwi kai and locally produced wine and craft beer
* Enjoying a relaxed picnic at One Tree Hill or Cornwall Park
* A helicopter flight over the city and out to the West Coast beaches
* Catching stunning views of the Auckland coastline and cityscape by heading to one of the city's volcanoes
"There's no better place to get 360-degree views than from the top of one of Auckland's 48 volcanic cones," an Ateed spokeswoman said.