The 21-year-old model joked that the first thing she would steal from her older sister is her three kids, Mason, Penelope and Reign but admitted she would be happy to give them back at the end of the day as they can be exhausting.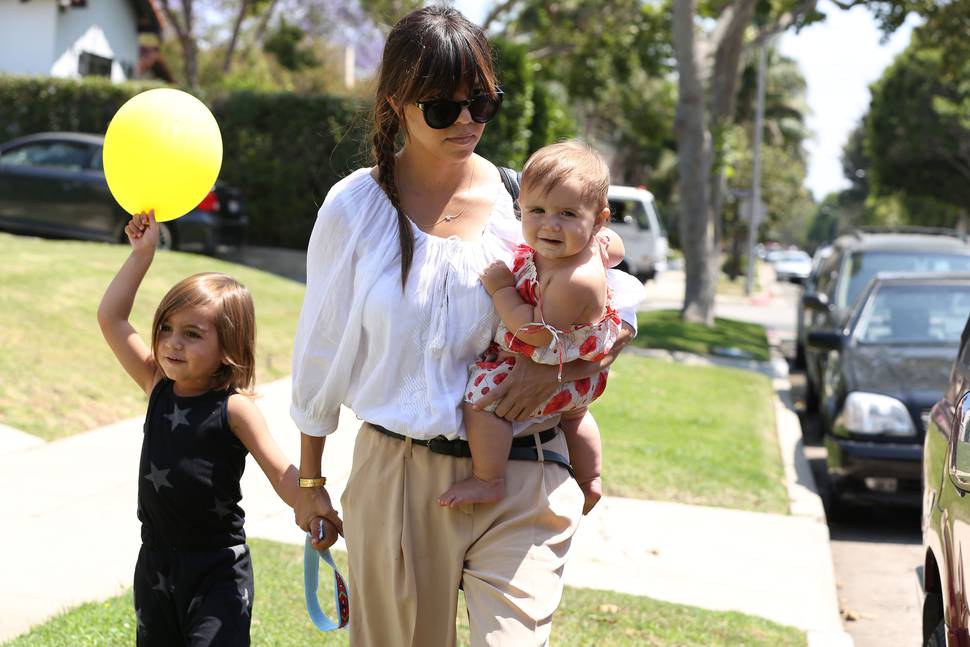 She wrote on her website kendallj.com: "First up on my list are Kourtney's kids! P, Mason and Reign are the cutest, and I love hanging with them. They do the funniest things. But, little kids are a handful and I may want to give them back at the end of the day, lol."
And Kendall would also like to steal some of fashionable Kourtney's accessories.
Speaking about her 37-year-old sister's boot collection, Kendall said: "Kourt has the best collection of thigh-high boots. I'm sure she wouldn't mind if I 'borrowed' a few."
Meanwhile, Kendall is one of the new wave of supermodels, which also includes her close pals Gigi Hadid and Cara Delevingne, and she has gotten the seal of approval from Naomi Campbell.
Naomi recently told PEOPLE: "She's very quiet, Kendall, when she's on set, and when she's around fashion shows. She's very quiet, gets her makeup done, sits quietly, she's a very well-mannered girl."
"I think we really had to earn our stripes in my era and really work very hard. We didn't have social media, so to be known the way we were without it says something, I guess. But everything changes, everything evolves, I just find the whole thing fascinating."
Naomi is also a huge fan of Kendall's pal Kaia Gerber, whose mother is her fellow supermodel, Cindy Crawford.
She said: "I love seeing the daughters! I think Kaia Gerber is stunning. Cindy's daughter is absolutely stunning. So is Iman's daughter, absolutely stunning."