After weeks of speculation about the state of her marriage, Hollywood star Scarlett Johansson has filed for divorce from French husband Romain Dauriac according to Daily Mail.
The New York Post's Page Six broke the news Tuesday stating that the actress's attorney Judith Poller had served the divorce filings on Dauriac's lawyer Harold Mayerson.
The publication claimed that the formal end of the marriage might lead to a 'nasty custody battle' over the couple's three-year-old daughter Rose.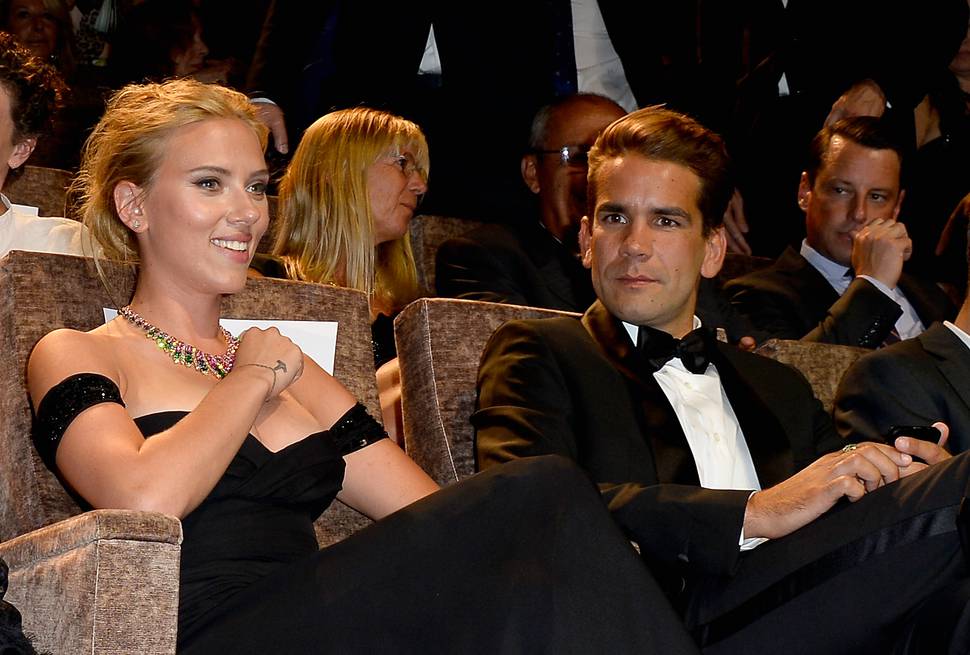 The NY Post quoted Mayerson as saying that Dauriac 'would like to move to France with his daughter and Ms. Johansson does a lot of traveling.'
'It will be an interesting process,' the attorney added.
DailyMail.com has reached out to Johansson's rep seeking comment.
Johansson and Dauriac started dating in late 2012 and wed on October 1, 2014, in Montana, following the birth of their daughter.
The Avengers star was consistently pictured without her wedding ring for the past several months and in January, UsWeekly confirmed that the couple had in fact separated in the summer of 2016.
After the breakup, the two agreed on an informal co-parenting agreement where they each spent every other week with Rose, according to Tuesday's report.
But things got more difficult when the actress decided she wanted to alternate a shorter schedule with her taking the child for three days then her father taking her for two.
'The kid was bouncing back and forth,' a source told PageSix.com.
When Dauriac complained that Johansson's schedule was taking precedence, he was allegedly told that 'this is what they do in Hollywood,' the website's source claimed.
Just last month, Johansson gave an interview to Playboy in which she spoke about her marriage and becoming a mother and setting up home in New York, describing it as a 'huge transition.'
But while she gushed over her young daughter, she also talked about how much traveling she does with her job and 'the weight' of being legally contracted to another person.
'I think the idea of marriage is very romantic; it's a beautiful idea, and the practice of it can be a very beautiful thing. I don't think it's natural to be a monogamous person,' she told the magazine.
'Being married is different than not being married, and anybody who tells you that it's the same is lying. It changes things,' she added. 'It's a beautiful responsibility, but it's a responsibility.'