US immigration authorities are barring entry to a 21-year- old Syrian cinematographer who worked on a harrowing film about his nation's civil war that has been nominated for an Academy Award.
According to internal Trump administration correspondence, the Department of Homeland Security has decided at the last minute to block Khaled Khateeb from travelling to Los Angeles for the Oscars.
Mr Khateeb was scheduled to arrive Saturday in Los Angeles on a Turkish Airlines flight departing from Istanbul after the film he worked on, The White Helmets, was nominated for Best Documentary Short.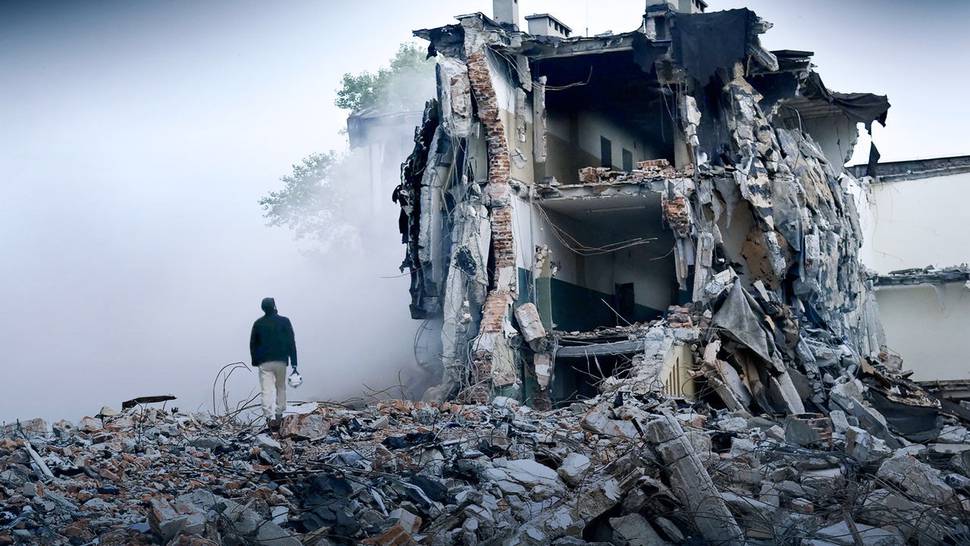 But his plans have been up-ended after US officials reported finding "derogatory information" regarding Mr Khateeb.
Derogatory information is a broad category that can include anything from terror connections to passport irregularities. Asked for comment, a spokeswoman for the Department of Homeland Security, Gillian Christensen, said: "A valid travel document is required for travel to the United States."
If the 40-minute Netflix film wins the Oscar, the award would go to director Orlando von Einsiedel and producer Joanna Natasegara.
Mr Khateeb is one of three people credited for cinematography; Franklin Dow is the film's director of photography.
In a recent interview Mr Khateeb told CNN: "If we win this award, it will show people across Syria that people around the world support them. It will give courage to every volunteer who wakes up every morning to run towards bombs.
"If I cannot enter the US, I will not give up: we know that we have many friends in US, that there are people that share our humanitarian values. I look forward to meeting them all one day."
The film focuses on the rescue workers who risk their lives to save Syrians affected by civil war. Many of the group's members have been killed by Syrian President Bashar Assad's air forces. The group also was nominated for last year's Nobel Peace Prize.
The White Helmets includes emblematic scenes of the deadly six-year-old conflict: people digging through destroyed homes looking for survivors, at constant risk of "double tap" attacks that target first responders after they've arrived at the scene of a strike.
Mr Khateeb had been issued a visa to attend the ceremony with Hollywood's biggest stars.
But Turkish authorities detained him this week, according to the internal US government correspondence, and he suddenly needed a passport waiver from the United States to enter the country.
The correspondence indicated he would not receive such a waiver. There was no explanation in the correspondence for why Turkey detained Mr Khateeb.